Overview
The Lovelace rehabilitation difference
We believe in making you, not just your rehabilitation, the focus of your treatment. We care about your quality of life and your goals. We care about providing you with the highest quality of care, using the best technology and the best physicians. We pride ourselves on providing a multidisciplinary care team.
Our treatment programs are intensive and coordinated to help you regain and maintain as much independence as possible in an effort to return you to a healthy lifestyle.
Amputation
Brain injuries
Hip fractures
Major multiple trauma
Neurological disorders
Orthopedics
Spinal cord injury
Spine rehabilitation
Stroke rehabilitation
Swallowing program
Activities of daily living training
Aquatics program
Arthritis
Back pain
Balance and vestibular rehabilitation
Brain injury rehabilitatiaon
Brest cancer rehabilitation
Certified pre-employment ability testing
Certified wheelchair evaluations
Concussion therapy and testing program
Continence program
Fall prevention
Foot and ankle
Functional capacity evaluations
Hand and upper extremity
Home safety evaluations
Interventional pain clinic
LOUD Crowd
Lymphedema program
Neurological impairment
Occupational health
Occupational therapy
Orthopedic conditions
Outpatient message therapy
Pain managment
Parkinson's Program
Pelvic floor rehabilitation
Pre-work screenings
Return to work program
Runner's Clinic
SPEAK OUT!
Spinal cord injury
Sports injuries
Sportsmetrics Injury Prevention
Stroke rehabilitation
Speech-Language Pathology
Swallowing evaludation and intervention
Voice program
Work injury program
Worksite evaluation program
If you're in need of rehabilitation services,
ask your provider for a referral to Lovelace Health System.
Physical Therapy
Dedicated to helping patients achieve their rehabilitation goals
The goal of our dedicated rehabilitation team is to provide greater strength, endurance, balance, coordination, range of motion and mobility to patients who are recovering from injuries or surgeries, as well as patients with bone, muscle and nerve disorders.
Aquatics programs
Balance and vestibular rehabilitation
Brain injury program
Breast cancer rehabilitation
Certified wheelchair evaluations
Concussion therapy and testing program
Continence program
Fall prevention
Foot and ankle rehabilitation
Gynecological Cancer Rehabilitation Program
Hand and upper extremity rehabilitation
Interventional pain clinic
Lymphedema program
Massage therapy
Neurological disorders
Neuropsychology
Pelvic floor rehabilitation
Pregnancy and Postpartum Program
Psychology
Runner's Clinic
Spinal cord injury
Sports injuries
Sports Metrics™ ACL Injury Prevention Program
Stroke program
Occupational Therapy
Our goal is to get patients back to living their best lives
Our highly-skilled occupational therapists are qualified to treat patients recovering from:
Neurological degenerative diseases
Orthopedic injuries
Spinal cord injury
Stroke
Traumatic brain injuries
Patients will work with occupational therapists in our therapy gym to complete daily exercises, such as maneuvering around living room furniture, handling a steering wheel, or using an ATM machine.
Lovelace UNM Rehabilitation Hospital and Lovelace Women's Hospital Outpatient Rehabilitation clinic offer treatment options for patients who are experiencing hand and/or upper extremity dysfunction. In addition, Lovelace Women's Hospital Outpatient Rehabilitation clinic offers Certified Hand Therapists (CHTs) to provide specialized care for patients at that location.
Educating patients on joint protection
Functional training
Home program
Manual therapy
Modalities, including ultrasound, electrical stimulation, iontophoresis, and paraffin
Splinting
Therapeutic exercise
Wound care
There are many different diagnosis that Occupational Therapy can treat. For a quick reference of different ailments that can be treated with Occupational Therapy versus Physical Therapy, click here.
Occupational Health
We are committed to providing education on workplace safety, body mechanics and ergonomics to prevent injuries before they happen. We understand that prevention is safer, easier and more cost effective than rehabilitation, surgeries or other medical treatments.
Functional testing, functional capacity evaluations and ergonomic analyses are offered to ensure a healthy work force. We perform thorough and multifaceted evaluations to match the worker's physical abilities to the critical physical demands of the work.
The benefits of testing include:
Injury prevention
Empowering employees and employers to intervene when work activities bring on symptoms or problems - before there is a need for time off of work
Test objectively the worker's physical abilities
Develop work rehab programs that increase the employee's ability to return to regular job duties
Pre-Work Screen (PWS) is a test of a job applicant's functional ability to safely perform the physical requirements of a specific job. Functional testing may include lifting, force testing, pstural tolerances, grip, push and pull, ambulation, climbing and balance abilities and job simulations. PWS allows the employer to make hiring decisions in a legal, fair and non-discriminatory way.
Functional capacity evaluations are tests designed to measure the ability of a client to perform specific job functions. These evaluations are used to determine recommendations for returning to work after an employee's illness or injury.
Employers need to keep their work force healthy and free of injury. Workplace ergonomic assessments can help prevent repetitive use syndromes that are the leading cause of musculoskeletal disorders.
Assistance with workplace design
Ergonomic solutions
Evaluation and assistance for workplace redesign and remodels
SLP
Speech-Language Pathology
The outpatient speech-language pathology department offers a wide range of services related to the evaluation and treatment of speech, language, cognitive, swallowing and voice issues in adult and pediatric populations (over 2 years of age). We utilize a multidisciplinary approach and consult with physicians on an ongoing basis during treatment.
Common Referral Diagnosis
Cognitive impairment
Stroke
Swallowing disorders
Parkinson's disease
Reduced intelligibility/speech disorder
Traumatic Brain Injury
Voice disorder
Genetic disorders
Fluency disorder
Neurological conditions
Voice Disorders
In partnership with referring otolaryngologists, the Voice & Dysphagia program is equipped to evaluate and treat a wide variety of disorders.
Commonly Seen Disorders
Voice evaluation with use of instrumentation, including VisiPitch software and equipment
Voice recording and analysis
Voice laryngostroboscopy
Flexible and/or rigid laryngoscopy for vocal fold imaging and visual biofeedback
SPEAK OUT!
Hoarseness
Vocal cord dysfunction
Muscle tension dysphonia
Neurologic voice disorders
Reinke's edema
Spasmodic dysphonia
Vocal cord granuloma
Vocal fold immobility/paresis
Cancer of the larynx
Laryngitis
Laryngopharyngeal reflux disease (LPRD)
Psychogenic voice disorder
Vocal cord atrophy
Vocal cord growths
Vocal cord scarring
Dysphagia
The Lovelace UNM Rehabilitation Hospital provides evaluation and treatment of swallowing issues related to a variety of diagnoses. Among the most commonly seen are neurological impairments, traumatic brain injury, progressive diseases and head and neck cancer.
"Bedside Swallow Assessment"
Fiberoptic Endoscopic Evaluation of Swallow (FEES)
Video swallow capabilities
Neuromuscular Electrical Stimulation technique, in conjunction with specific exercises to strengthen the impaired muscle function
Visual biofeedback with the use of nasoendoscopy
Education and training for patients and caregivers regarding diet precautions and compensatory strategies
Parkinson's Program
Parkinson's Therapy Program
We are pleased to offer a two-part, 8-week speech and physical/occupational therapy program to help individuals with Parkinson's disease. This program is designed to help patients regain and maintain quality of life throughout the progression of Parkinson's. Our clinicians are certified in a variety of evidence based Parkinson's specific therapy programs.
Physical Therapy
Our Physical Therapy (PT) teams utilize LSVT BIG® to increase movement from head to toe to improve walking, balance and other activities of daily living. This program drives high-intensity with high-effort practice to help teach patients how to recognize that movements with increased amplitude are actually within normal range of motion.
Occupational Therapy
Our Occupational Therapy (OT) teams provide the PWR!Moves® and LSVT BIG® programs. Occupational therapy is used to help patients continue with their daily tasks as their disease progresses. Daily tasks include engaging in activities the patient wants to, needs to, or is expected to do. Our therapists may assess the patients mobility, fall prevention, sit-to-stand transfers, bed mobility, posture and seating, eating and drinking, self-care routines, fatigue management, domestic skills (meal preparation, housework, shopping, etc.), as well as handwriting. OTs also offer support to changes in relationship dynamics to promote normal, daily routines for Parkinson's patients.
Speech-Language Pathology
Our Speech-Language Pathologists (SLP) are certified in SPEAK OUT!®. This program places emphasis on speaking with intent and converting speech from an automatic function to an intentional act. By working through a series of speech, voice, and cognitive exercises with the goal of increasing vocal volume and strengthening the muscles used for speaking and swallowing, our SLP's help Parkinson's patients regain and maintain effective communication.
Forever Maintenance Program
Upon completion of this two-part, 8-week program, our patients are invited to participate in weekly group sessions led by our certified clinicians. The exercises are performed and group members provide support, encouragement, and accountability to one another.
Along with daily home practice and a recommended evaluation every 6 months, our program has been shown to help patients maintain their independence, mobility, swallowing, and communication skills throughout the progression of their Parkinson's Disease.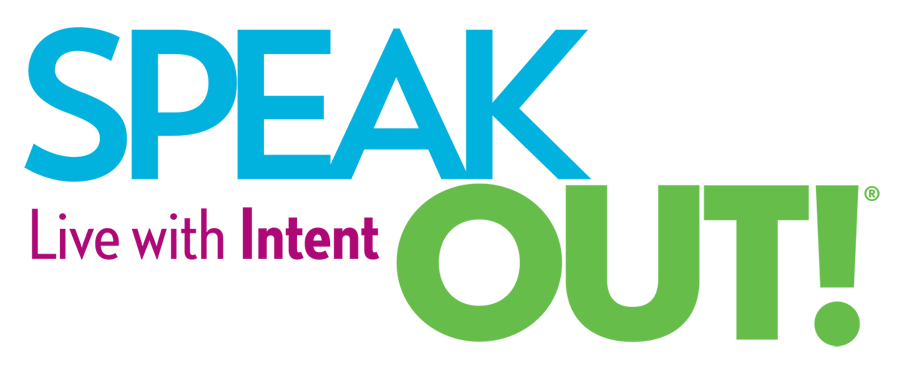 For more information about our Parkinson's therapy program, please call 727.3601.