Stroke Care
Stroke Care at Lovelace Medical Center
Lovelace is proud to offer a 12-bed dedicated stroke unit with neurosurgery services and 24/7 neurology coverage at our flagship hospital, Lovelace Medical Center. In addition, our skilled teams of physical therapists, occupational therapists and speech-language pathologists are dedicated to helping stroke patients get back to living their best lives.
Symptoms of a stroke
Face Drooping - Does one side of the face droop or is it numb? Ask the person to smile. Is the person's smile uneven or lopsided?
Arm Weakness - Is one arm weak or numb? Ask the person to raise both arms. Does one arm drift downward?
Speech Difficulty - Is speech slurred? Is the person unable to speak or hard to understand? Ask the person to repeat a simple sentence, like "The sky is blue." Is the person able to correctly repeat the words?
Time to Call 9-1-1 If someone shows any of these symptoms, even if the symptoms go away, call 9-1-1 and note the time when the first symptoms appeared. Emergency responders will want to know.
Your Care Team
Lovelace Medical Center's highly-trained stroke team is prepared with the skills and equipment necessary to quickly assess stroke symptoms and determine the proper immediate treatment.
Our expert stroke team consists of neurologists specially-trained in stroke diagnosis and treatment, emergency department physicians, registered nurses, respiratory therapists and emergency department staff who provide immediate response which dramatically impacts a patient's successful recovery.
This team can be accessed 24/7 in response to the emergency department, as well as other hospital departments, for urgent patient assessment. Other members of the Lovelace Medical Center team include physical, speech and occupational therapists, dietitians, case managers and social workers. The team also relies on the excellent services of Lovelace Medical Center's lab, pharmacy and radiology departments.
If you or a loved one is recieving treatment for a stroke, please use this education guide as a resource.
Awards and Accreditation
Being honored for excellent patient care is the best recognition a hospital can receive. These certifications recognize Lovelace Medical Center's ongoing dedication to excellent stroke care, but our greatest reward is serving our patients. That's why we're committed to turning treatment guidelines into lifelines.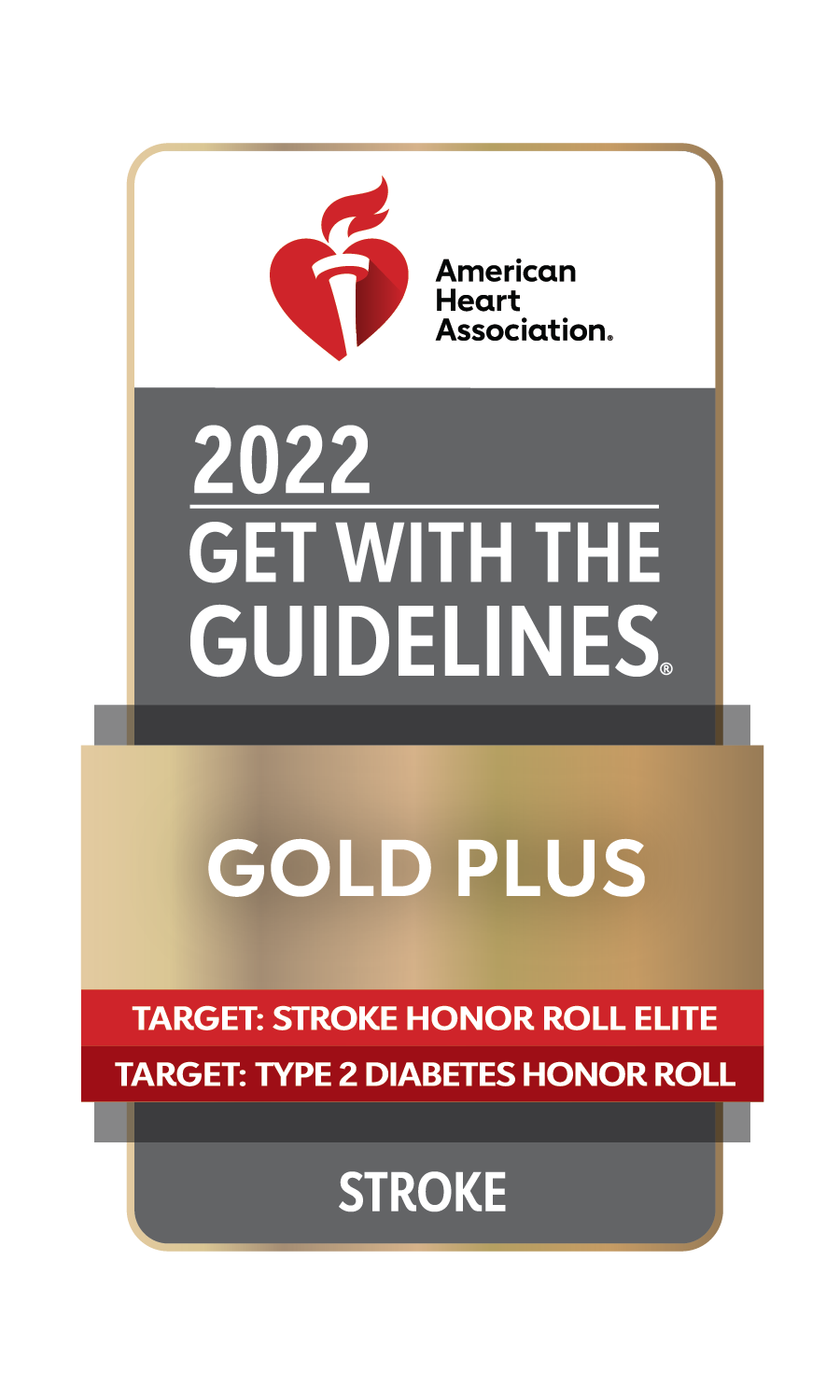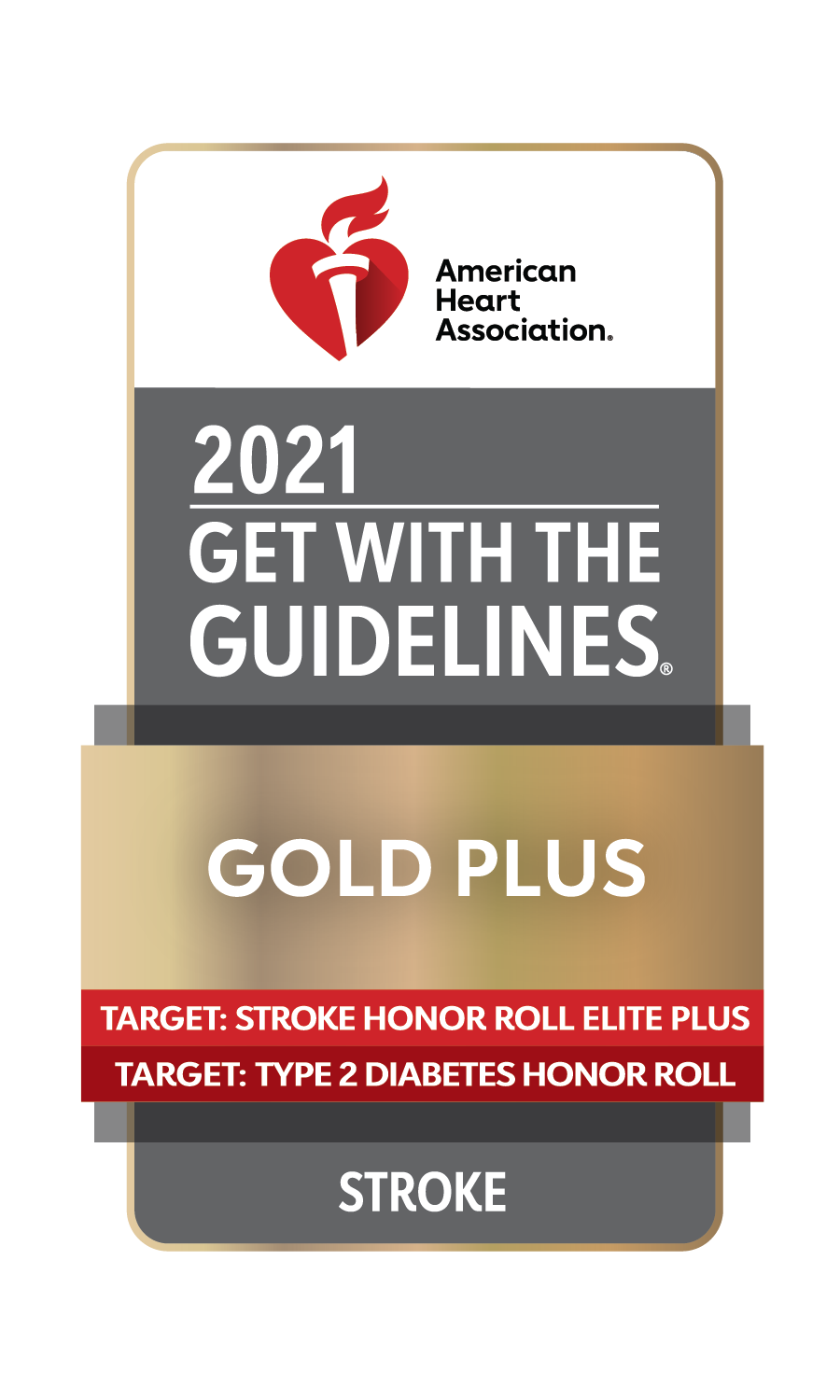 B.E.F.A.S.T.T.
B.E.F.A.S.T.T.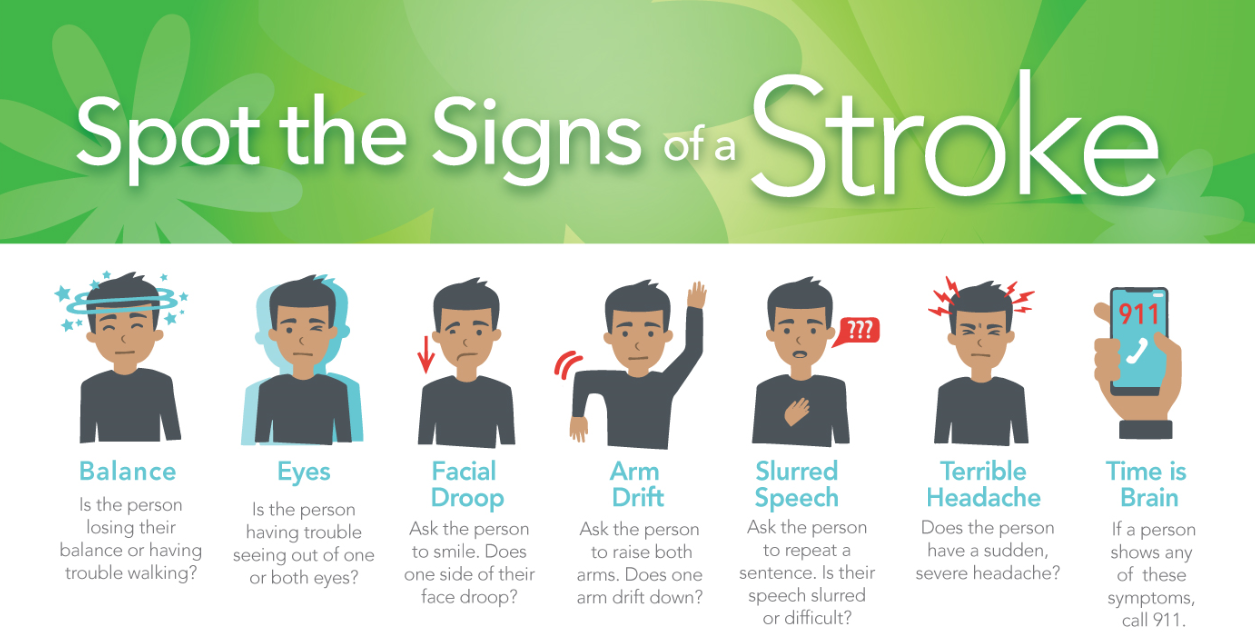 Balance - Is the person loosing their balance or having trouble walking?
Eyes - Is the person having trouble seeing out of one or both eyes?
Facial Droop- Ask the person to smile. Does one side of their face droop?
Arm Drift- Ask the person to raise both arms. Does one arm drift down?
Slurred Speech-Ask the person to repeat a sentence. Is their speech slurred or difficult?
Terrible Headache-Does the person have a sudden, severe headache?
Time is Brain-If a person shows any of these symptoms, call 911.
Time is Brain
What's done in the first minutes or hours after a stroke may determine the level of recovery the person will achieve. Lovelace Medical Center treats every incoming stroke patient as an emergency. Patients arriving in the emergency department experiencing stroke symptoms are evaluated for possible treatment with t-PA (Tissue Plasminogen Activator).
Lovelace Medical Center's emergency medicine physicians have been trained in the assessment of acute stroke and work in collaboration with our highly trained neurologists to ensure a quick diagnosis.
Rehabilitation
Stroke Rehabilitation
Depending on the area of the brain affected and the duration of trauma a stroke can cause problems with speech, vision, memory, balance or physical coordination. In many cases patients may have to relearn physical coordination and how to perform daily tasks.

We partner with our Lovelace UNM Rehabilitation Hospital to offer the best continum of care for our post-stroke patients. Our comprehensive program addresses each patient's personal goals and tailors their rehabilitation program to meet their needs.