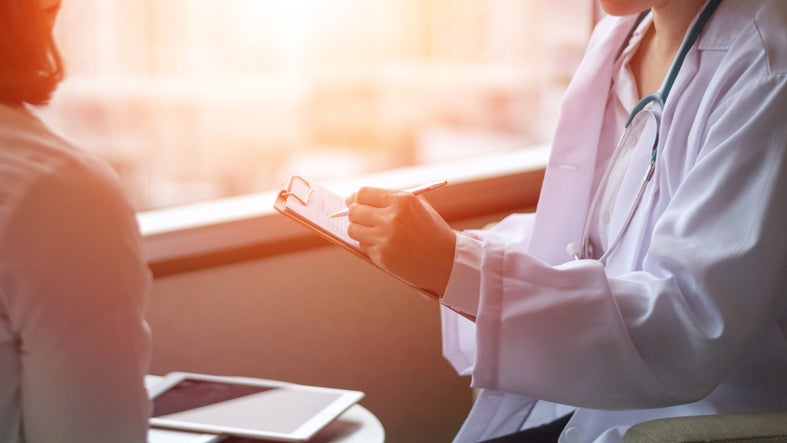 Inpatient Behavioral Health
At Lovelace, we have a new vision for behavioral health care in New Mexico. We focus on providing comfort, attention, and respect to each and every patient.
Our goal is to provide high-quality, individualized, and compassionate behavioral health care to adults ages 18 – 55. Our treatment teams are committed to helping patients reach their optimal level of health and develop healthier coping strategies. We are dedicated to treating our patients with respect and compassion. Our behavioral health unit is located at Lovelace Medical Center in downtown Albuquerque, has 24 beds, and provides care 24 hours a day, seven days a week.
Treatment is provided by licensed professional staff and is designed to meet the unique needs of adults and their families through individualized treatment plans. Our multi-disciplinary treatment team includes a medical director, psychiatric providers, psychiatric nurses, licensed therapists, mental health technicians, social workers, and recreational therapists.
To make a direct in-patient referral to our program, please call 888-727-7646 CLICK TO CALL
WE PROVIDE TREATMENT FOR
Anxiety
Bipolar Disorder
Coping Skills
Dual Diagnosis
Medication Education
Psychosis
Self-Harm
Suicidal/Homicidal Ideation/Intent
Anger Issues
Communication Skills
Depression
Low Self Esteem
Paranoia
Schizophrenia
Stress Management
Trauma
INPATIENT TREATMENT COMPONENTS INCLUDE
Medication management & education
Individual therapy
Case management and discharge planning
Discharge planning with family/guardian involvement begins upon admission
Group therapy
Activity therapy
Life skills re-training
Lovelace Medical Center's Justin White, NP, sat down with KOB 4 to give advice on how to cope with COVID-19 stress. Watch the interview below to learn how he recommends we talk to our children about the pandemic and the resurge we are currently experiencing in our community and across the country.
ADMISSION TO THE PROGRAM
If you or someone you love is feeling overwhelmed, unable to cope, extremely anxious, or thinking of harming themselves or someone else, please go to Lovelace Medical Center Emergency Room to be evaluated. Once you've been medically cleared by the emergency room physician, you will be evaluated by a member of our inpatient team.