Overview
The Lovelace Sleep Center is a state-of-the-art sleep diagnostic testing facility and comprehensive program. Our center includes diagnostics and a treatment program to increase the quality of your sleep. You can rest easy knowing that you are receiving the highest quality care. We are now offering pediatric sleep studies.
Did you know millions of people suffer from a sleep disorder? If you have difficulty getting a good night's sleep or find your mind and body tired during the day, you may be one of many people with a sleep disorder. Sleep disorders are common and can be treated.
Difficulty sleeping occurs in men and women of all races and socioeconomic groups and increases with age. Left untreated, sleep disorders can impact your health. This can include reduced quality of life, lower productivity in the workplace and school, depression, irritability, heart attack, stroke and even death.
Could you be part of the 18 million American adults that suffer with a sleep-related disorder?
Persistent loud snoring
Trouble falling asleep
Restless sleep
Daytime sleepiness
Kicking during sleep
Frequent night-time urination
Gasping for breath during sleep
Hypertension
STOP - Bang Questionnaire
If you are experiencing any of these symptoms, please see your primary care provider for a referral to our state of the art sleep facility. If you are a provider, please fax referrals to 505.727.9838.
Click on a provider to view more information
Sleep Study
What to Expect During a Sleep Study
On the night of your study, you will be welcomed by our sleep specialists and shown to your bedroom. All of our rooms are private, oversized and include a full-size Sleep Number bed with hotel quality linens and an HD TV. The environment is relaxed and includes all of the comforts of home.
Once the study starts and you enter sleep, a sleep specialist will monitor your sleep patterns, brain waves, eye movements, breathing, oxygen levels, heart rate, muscle activity and more. Although it may seem difficult to sleep with sensors attached to your body, most patients find they fall asleep easily in our comfortable environment. We do not need a full night's sleep for an effective study.
After your sleep study, you will be woken up at approximately 5 a.m. and will be disconnected from the monitoring system by one of our friendly sleep techs. We will work with you to schedule your follow-up appointment and have you complete some paperwork before leaving our facility. If you would like to shower within our sleep center, our rooms are fully equipped with a private shower, a towel and other comforts of home, including most toiletries. You are welcome to bring toiletries from home as well.
If a sleep disorder is discovered, we will recommend a treatment plan that is right for you.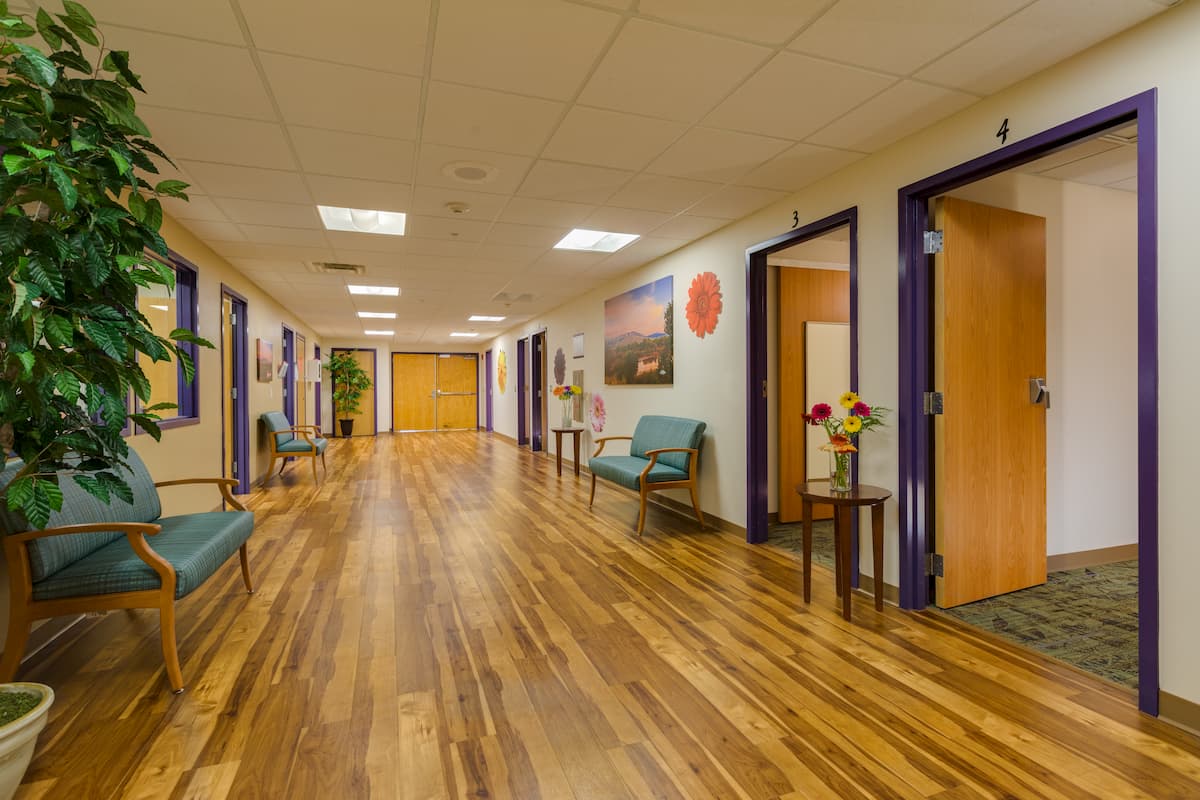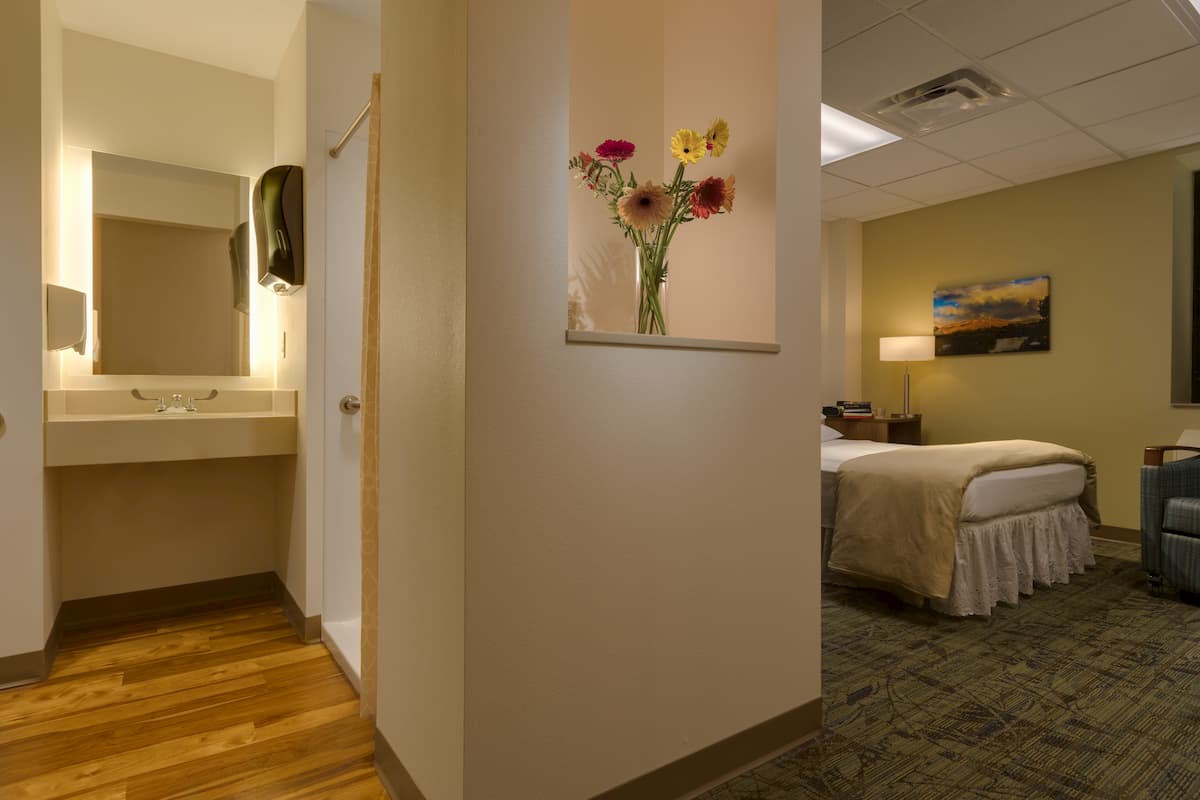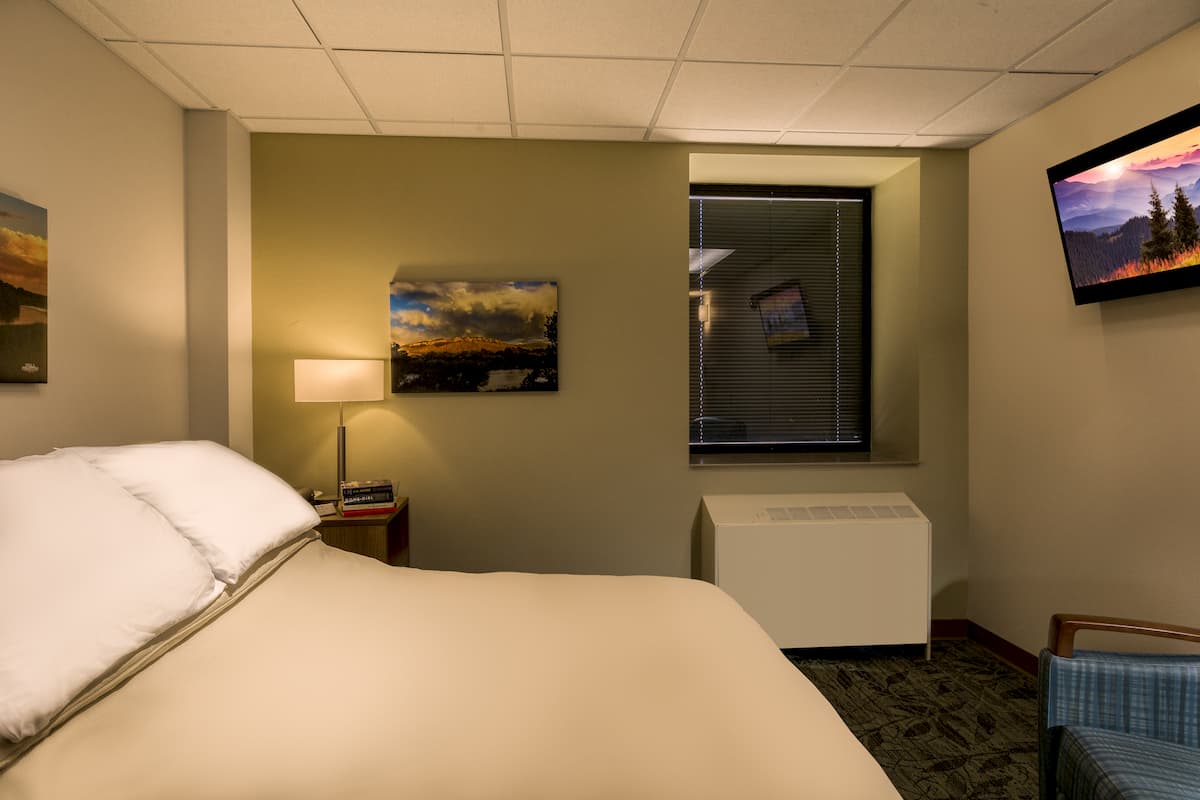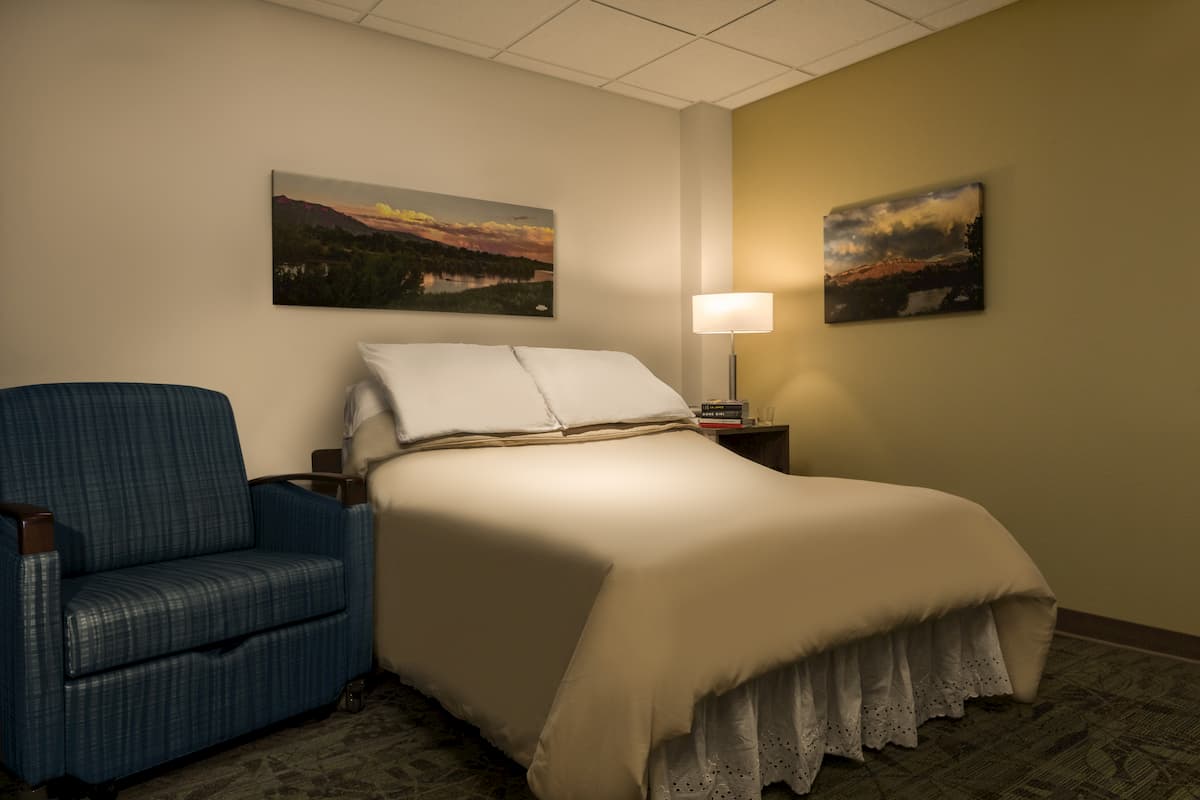 Schedule
The Lovelace Sleep Clinic is located at 2240 Grande Blvd. SE, Suite 102 in Rio Rancho. For more information on our services, please call 505.727.4000.
Inspire Therapy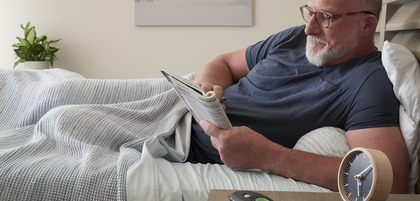 Treat Sleep Apnea without a Mask
Lovelace is proud to offer Inspire therapy, a new treatment option for patients with obstructive sleep apnea. This innovative solution can offer relief to sleep apnea sufferers who cannot tolerate CPAP.
Inspire is the only FDA-approved obstructive sleep apnea treatment that works inside your body to treat the root cause of sleep apnea. It's a small device placed during a same-day, outpatient procedure.
How It Works
Inspire delivers mild stimulation to key airway muscles, allowing the airway to open during sleep. You simply turn Inspire on with a handheld remote before bed. Throughout the night, the device continually monitors your breathing patterns, issuing stimulation as needed. When you wake up, you use the remote to turn off the therapy.
Additionally, you can use the remote to pause therapy during the night if needed and increase/decrease therapy settings.
Inspire Therapy Might be Right for You
You may be a candidate for Inspire if:
You have moderate to severe obstructive sleep apnea
You are unable to use or get consistent benefit from CPAP
You are not significantly obese
You are over the age of 18
Your doctor will also evaluate your overall health status and perform a physical examination of your airway to determine if Inspire therapy might be a suitable alternative for you.
If you are experiencing any of these symptoms, please see your primary care provider for a referral to our state of the art sleep facility. If you are a provider, please fax referrals to 505.727.9838.
Read our patient testimonials about Inspire Therapy:
For Michael Archuleta, getting a good night's sleep had been a hard thing to do for many years... the 44-year-old Albuquerque resident started developing sleep issues in his 30s. "I was just tired all the time," ...
It was during a hunting trip with friends when Albuquerque resident Jeffrey Jesionowski, 69, realized that he may have a snoring problem. "I was in Illinois with two buddies hunting white-tail deer for five days," Jeffrey said...