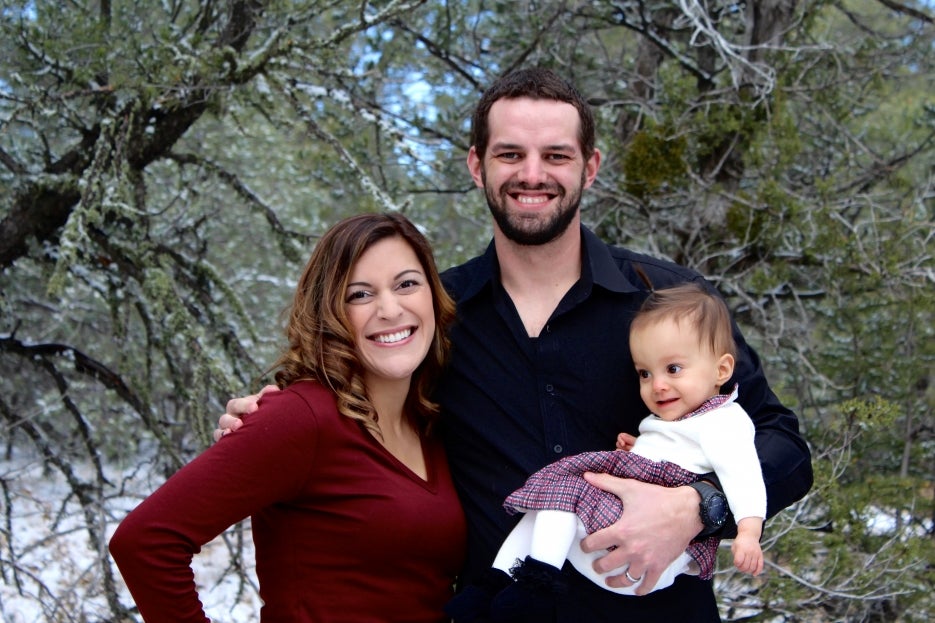 While pregnant on a trip to California with her husband, Kyle, in September 2019, Connie suddenly became very ill and swollen.
Still concerned about her health once she arrived back home in New Mexico days later, her mother encouraged her to go to the doctor. She was worried she may be experiencing preeclampsia, a complication usually experienced later in pregnancy that causes organ damage.
Once Connie met with her doctor to discuss her symptoms, she was told she needed to go to Lovelace Women's Hospital immediately.
"Everyone was so nice when I checked in," Connie said. "They took my blood and a urine sample and I remember thinking that it couldn't be anything serious. A few minutes later, Dr. Gough came in and said, 'okay Connie, your levels aren't great. We are going to monitor you, but we may have to deliver your baby within the next day or two.' I felt myself shrink. I didn't even realize babies could be born so early and survive."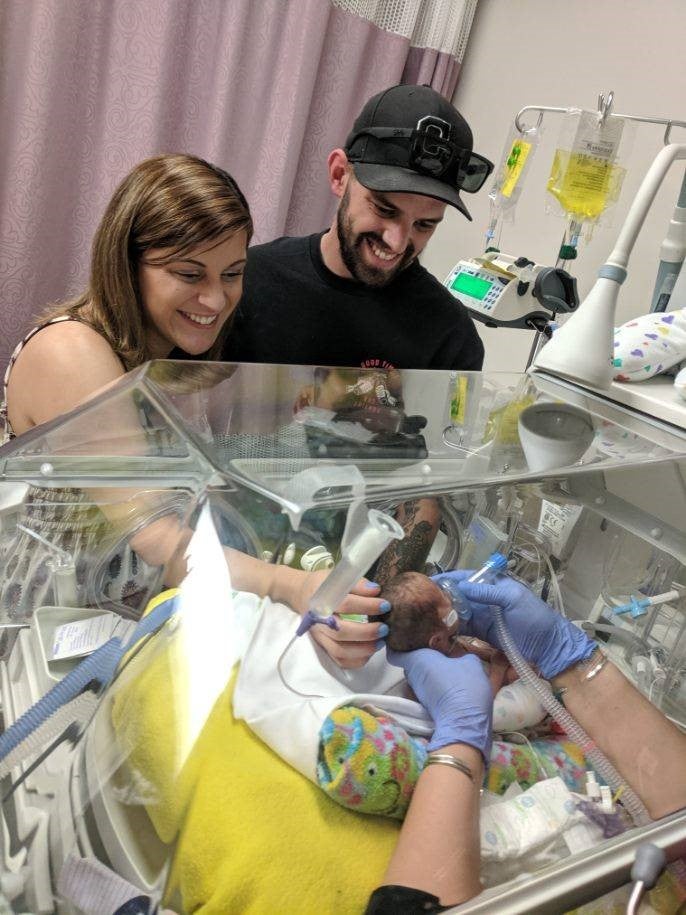 Connie's husband arrived at the hospital to comfort her shortly after she was admitted, but the couple was reeling from the news and anxious to know the fate of their unborn baby girl, Lorelei.
"I had to spend the night in the hospital, which was difficult, but my nurse, Megan, made the scary time so much better," Connie said. "She checked on me constantly and reassured me of the amazing staff at the hospital. They continued to monitor me and early the following morning Dr. Gough was back in my room saying they needed to deliver the baby. After that, another came into my room and explained to us what we could expect over the next few months. She never spoke about Lorelei's condition negatively or condescendingly, which meant the world to us because we didn't know what to expect with a 27 week and four-day-old baby. I went in for a C-section that afternoon and Lorelei was born weighing one pound and three ounces, measuring 13 inches long."
Lorelei was taken to the Neonatal Intensive Care Uni (NICU) for care. She remained there for 65 days before she was healthy enough to go home.
"Every day we looked forward to her care times where we could touch and hold her," Connie said. "My husband and I never missed one day of her NICU journey. Watching her grow was just astonishing. The nurses in the NICU at Lovelace Women's Hospital are angels on Earth and the respiratory therapists are such blessings. They're all remarkable people. I have no words to describe how amazing the neonatologists were. We will never forget everyone's kindness."
It wasn't just the help of the nurses and doctors that got Connie and Kyle through this tough time, but the sense of community facilitated by the hospital that strengthened their faith and determination.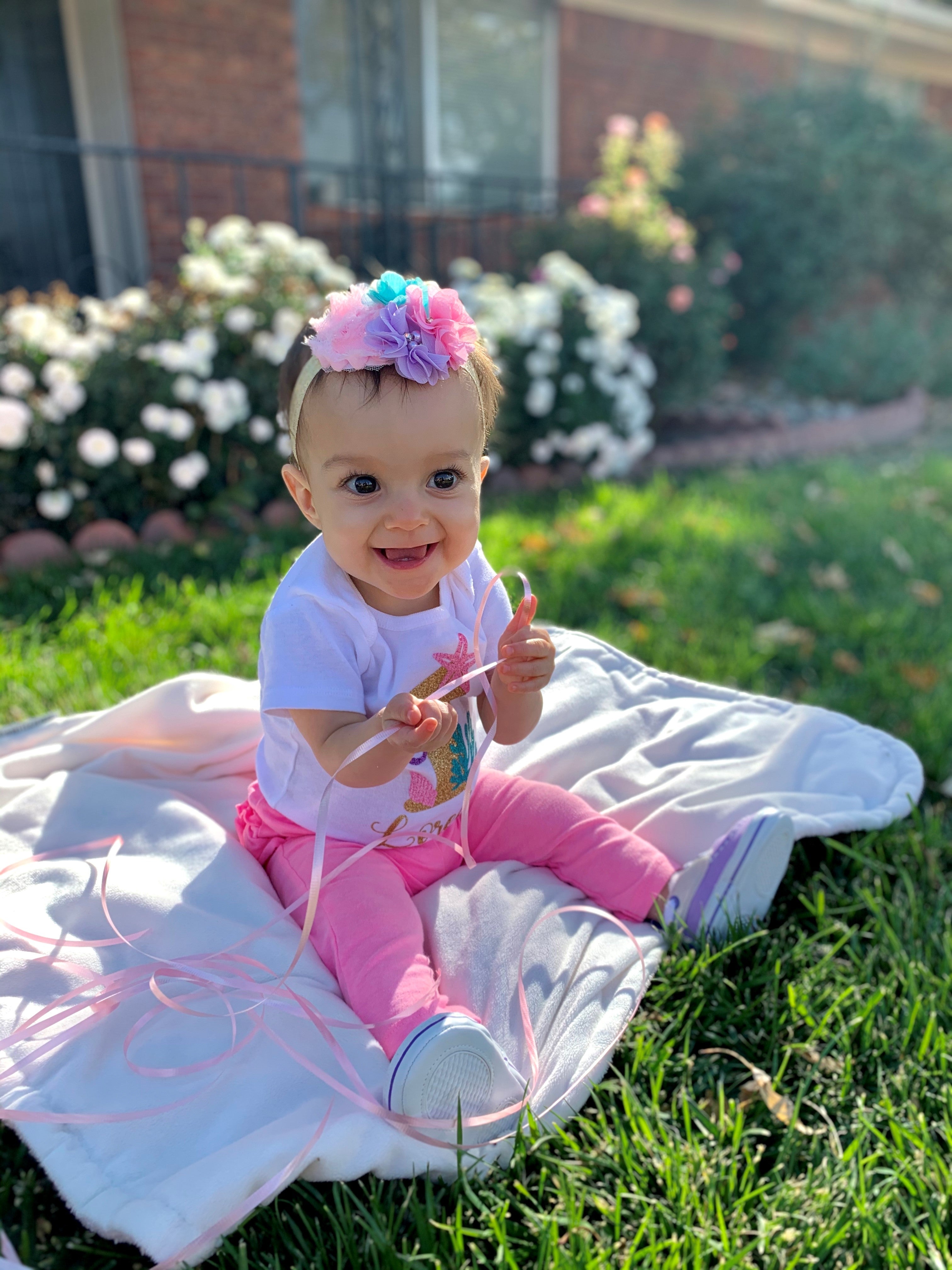 "I made wonderful friends during my time there," Connie said. "Lorelei now has preemie playmates and I have life-long friends because of our shared experience. The bond with us is strong because of the strength we had to have and exhibit for our babies."
Despite the unfortunate and unexpected circumstances, Connie will always look back on her experience at Lovelace Women's Hospital with gratitude.
"Overall, we are so grateful we had our experience at Lovelace," Connie said. "They took a terrifying situation and made it tolerable for us. From the labor and delivery staff, the cafeteria staff, NICU staff and everyone else we met, each person had a pleasant and positive attitude. We will forever have a special place in our hearts for the Lovelace staff."
To learn more about Lovelace Women's Hospital, visit lovelace.com/location/lovelace-womens-hospital or call 505.727.7800.