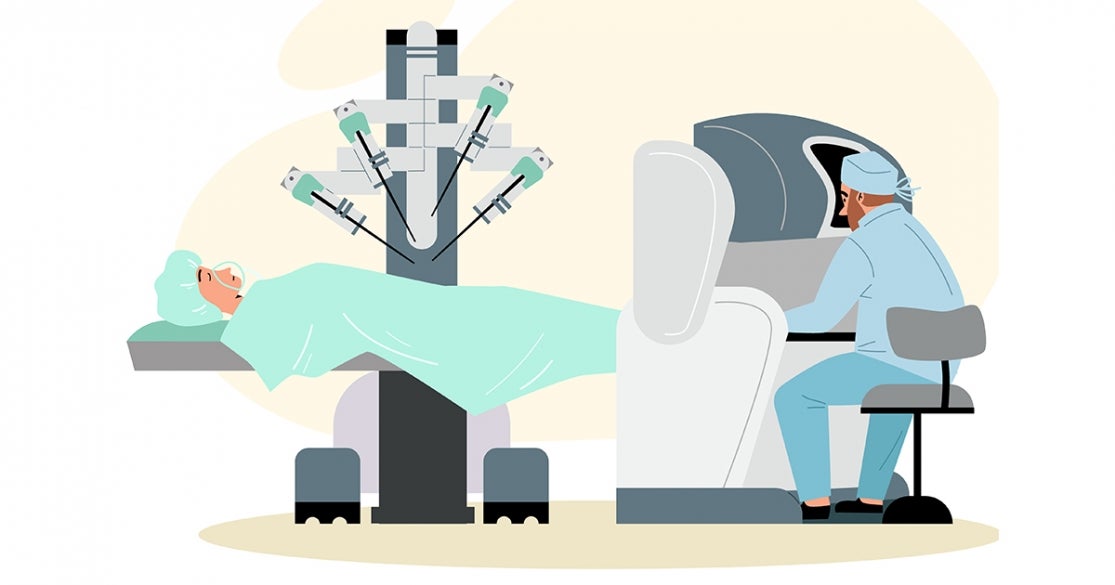 For Kelli Marshall, 59, of Truth or Consequences, New Mexico, there was no doubt that something was wrong.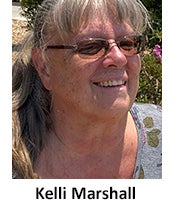 Two years earlier she had surgery to remove a diseased kidney and the benign cancerous tumor next to it. Her doctor in El Paso had intended to use robotic surgery equipment to minimize the number and size of the incisions. However, since the tumor was nearly the size of the kidney itself, he started the surgery by making an incision straight down Kelli's abdomen.
Nearly 7 and ½ hours later, the diseased kidney and tumor were removed. The doctor used surgical glue to seal the incision area. After spending recovery time in the hospital, Kelli was able to go home.
"The very next day," Kelli said, "I coughed and the area ripped open right down the seam." Kelli would need another surgery to fix her hernia.
A hernia is not a specific organ in our body; it is a condition that occurs when an internal organ protrudes through an opening in a weak section of muscle or tissue. Some hernias can develop slowly over time, while other hernias can appear in a matter of moments.
Not all hernias require surgery, but Kelli's case definitely meant surgery was in her future. Unfortunately, life got in the way.
Many responsibilities
Kelli is a self-employed manager of an antique marketplace. Her busy store, which she managed with her husband, is the home of antiques and other items from 40 different vendors.
But when her husband became sick, and then bed-ridden, she became very busy caring for him and the marketplace. Her personal health issues would have to wait.
Meanwhile, Kelli's hernia kept increasing in size. "The area was as hard as a rock and looked like a basketball," she said.
After her husband passed, Kelli decided that it was time to focus on her own health and have the hernia surgery. Her son and family lived on a nearby ranch and he insisted that she get the surgery done in Albuquerque.
So she called Lovelace Medical Group and got connected with the staff of Dr. Michael Blea, one of two general surgeons at Lovelace with the designation of Master Surgeon in Robotic and Hernia Surgery. She got in to see Dr. Blea right away and he scheduled the surgery.
Robotic surgery
"Dr. Blea did my surgery robotically, so he made three small incisions on each side of my stomach to insert the equipment," said Kelli. "It was a very big hernia. Parts of my intestine, my small bowel and other tissue were sticking out of my abdomen," she said.
During her recovery, Kelli had to wear a binder to keep her stomach area stable and in place. Now that she is fully recovered, she heartily recommends Lovelace to anyone who needs hernia surgery.
"Dr. Blea and his staff gave me my life back and I'm so thankful. He made me feel like it was going to be okay, that I didn't need to worry. He just said, 'We're going to take care of you, we're going to get it done.' Everybody was so nice. It's definitely a blessing from God that I found them."
Kelli now hopes to spend more time with her family, especially her granddaughters, whom she calls her "two Texas tornadoes."
The Lovelace Medical Group is proud to have two doctors on our staff who earned the designation of Master Surgeon in Robotic and Hernia Surgery: Michael Blea, M.D., and Mario Leyba, M.D. Read more about this accreditation on our website.
If you feel you are suffering from a hernia and want more information about our minimally invasive robotic hernia repair, visit our website or call (505) 727-2727. A physician referral is required.