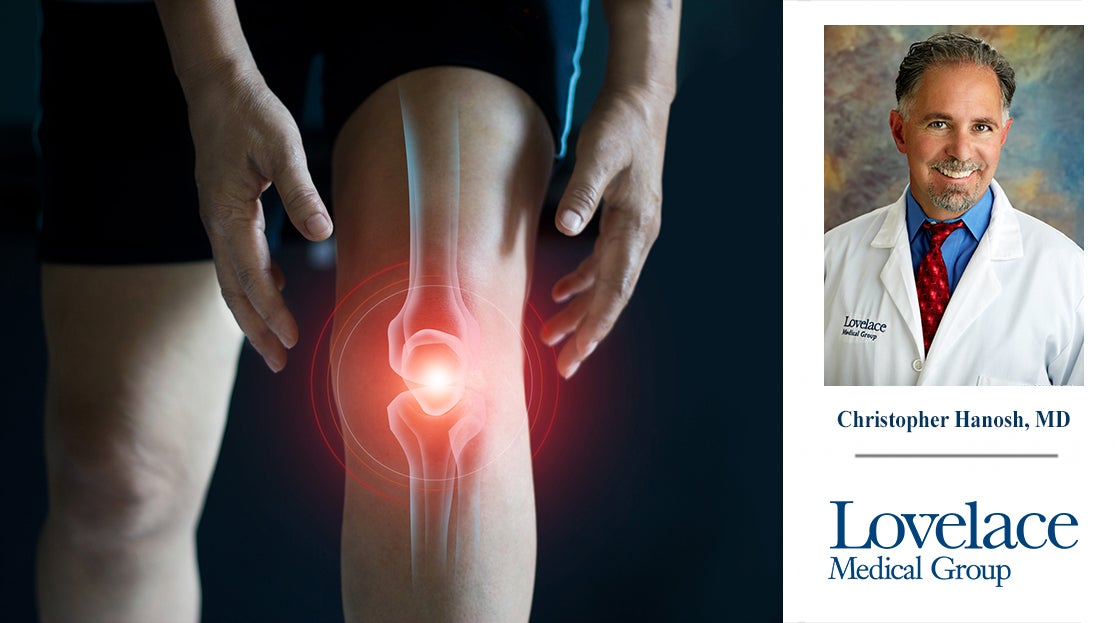 Millions of Americans love to hike through our National Parks and other scenic landscapes. There is something wonderfully refreshing about getting away from the concrete jungles and enjoying fresher air outdoors.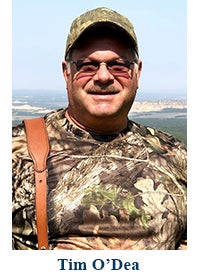 Tim O'Dea, 59, a technician at Sandia National Laboratories, has enjoyed hiking and hunting throughout Bernalillo County and the surrounding areas for many years.
However, lately, he has had to shorten and even curtail his activities. After 23 years in the military, the wear and tear on his knees finally caught up to him. The sharp knee pain, even while sleeping, became too much. He needed to stop the pain and get back to a healthier version of himself.
Fortunately, Tim consulted with Lovelace Medical Group Orthopedic Surgeon, Dr. Christopher Hanosh, and the orthopedics staff at Lovelace Medical Center. With their guidance, Tim decided to have knee replacement surgery on his right knee with the Mako SmartRobotics™ system.
To prepare, Tim started going to the gym three months before the surgery in order to build up muscle tone in his legs.
"I worked on my quadriceps and hamstrings," said Tim. "I did some bicycle work and walked on treadmills while holding light weights. I wanted to build up my legs before the surgery since I would be off my feet for a while."
They put two temporary metal pins at two spots above and below his knee to help guide the robotic system during the surgery.
On the day of the surgery, the surgeon took physical measurements of Tim's knee area to confirm the measurements on the computer. Tim also received an injection in his spine that would block the pain from the waist down for the next 12 hours.
"The computer-aided machine worked well," said Tim. "It created a better fit so that everything really locks together quite well."
Studies have shown that robotic surgery can provide a faster recovery rate than other surgical procedures, perhaps up to 50% less time to fully recover.
"Those first couple of days after the surgery had a new, eye-opening level of discomfort, but I got through it with ice packs and medications. After that, it was a rapid progression. Every day I could tell that I was getting stronger, had more mobility and had less pain. It was really phenomenal how fast that happened," Tim said.
Tim said he is now back to his normal activity level from before the surgery. "There's still a little bit of stiffness that I have to work through in the morning. But once I work through that, besides a little limp when walking down the hall, it's like the knee pain never happen."
As for the surgery team, Tim had high praise for Dr. Hanosh and his team: "Everyone really did a great job from start to finish. They kept me well-informed on everything before and after the surgery. They were very professional but also very personal. They took an interest in how I was feeling and my well-being. I never felt like I was just another face or number to them. It was a very personal experience for me."
As for hiking the National Parks and other sites on his bucket list, Tim can't wait for the days when he can visit the Meteor Crater Natural Landmark and the Grand Canyon in Arizona. "I don't think I'm up for a rim-to-rim hike or anything like that, but I wouldn't mind walking around and taking in some of the more scenic views," he said.
Thanks to Tim's successful knee surgery, those days are quickly approaching.
For more information on total joint replacement, the Mako SmartRobotics™ system or to schedule an appointment, call (505) 727-2727 or visit our website.