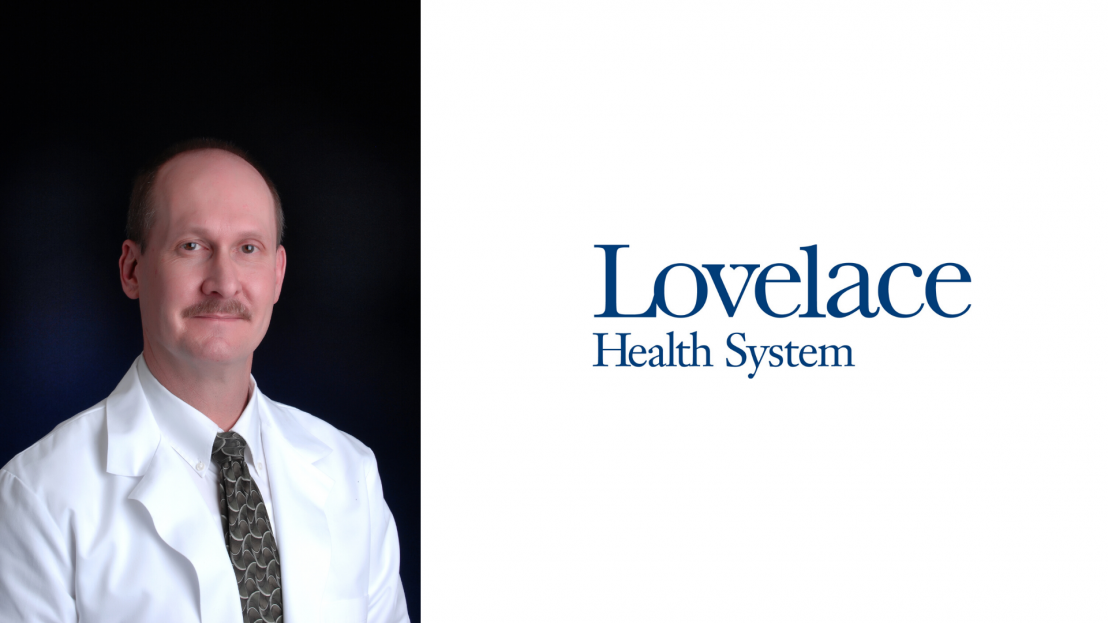 Patient-centered care is the top priority at Lovelace Health System, because focusing on providing quality care to each patient that comes through the doors is vital to successfully treating patients. Over the years, Dr. Richard Roche, internal medicine physician, has made it his mission to develop his approach to patient visits, ensuring that patients not only get the best treatment, but that they also have an experience where they feel listened to and treated with the utmost respect and care.

Dr. Roche knows how complicated it can be to form a relationship with a patient he is only able to see for a few minutes, which is why he has created and practiced guidelines and techniques for how to get the most out of each patient interaction. Below are his key insights into forming a quality patient-physician relationship:
Giving Time and Listening
To fully understand any situation, it's important to know when to listen. This is especially true when patients are explaining their issues, concerns and questions.

"One of the most important aspects of patient centered care is to give the patients a chance to talk without interruption," says Dr. Roche. "This involves active listening, which is becoming more difficult in the age of electronic medical records."

"I sit down during the patient encounter and make eye contact while taking the history," says Dr. Roche.
Communicate with Care
Learning how to speak to patients warmly can go a long way when patients are in a place where they feel unsure and vulnerable. Dr. Roche knows that physicians can sometimes get caught up in the "normal workday" mindset and forget to treat each patient as a unique individual who needs individualized care.

"I respond to patients concerns and questions with empathy," says Dr. Roche. "I treat patients in a sensitive and respectful manner and answer questions in a manner patients can understand, without talking down to them. From there I take a systematic approach to their concerns."
Make it Personal
Being professionals, physicians can create a distance between themselves and their patients. While this is still being respectful of patients, sometimes it's a good idea to create a personal connection to put patients at ease.

"If you have had personal or family medical experiences in the past, bring those experiences to your patient encounters and how you were treated," suggests Dr. Roche. "Treat patients the way you would want to be treated in a similar situation or if they were a family member."

Knowing that feeling comfortable is to paramount to patients feeling they can discuss their concerns, Dr. Roche goes even further than personal stories to get his patients talking.

"I allow family members in the exam room," says Dr. Roche. "If family members are present it is usually an indication that a more serious problem or concern is present. I encourage input from them as well."
Remember the Simple Steps
Each patient comes into an exam room with certain expectation on how the visit will go. If a physician spends extra time with a patient, allows family members in the exam room and makes the patient feel at ease but fails to fulfill simple expectations, the patient might still feel unsatisfied with his or her visit.

"It is important to physically examine patients. They expect this and physical examination is an integral part of the diagnostic process," shares Dr. Roche. "One of the most common complaints I hear is that another provider 'did not even examine me.'"

Dr. Roche also always makes sure to wrap-up a patient visit by fully addressing any lingering concerns.

"I finish the patient encounter by asking if there are any other questions or concerns," says Dr. Roche. "Often patients wait until the end of the visit to bring up their most important concern."
Dr. Roche puts a great deal of time and effort into every patient encounter because he knows that a patient-centered approach to medicine yields the best results for everyone. He continues to stay dedicated and wants to share his successes in hopes that other physicians adopt similar practices.
To find your patient-centered care physician at Lovelace Medical Group, call 505.727.2727 to schedule an appointment.