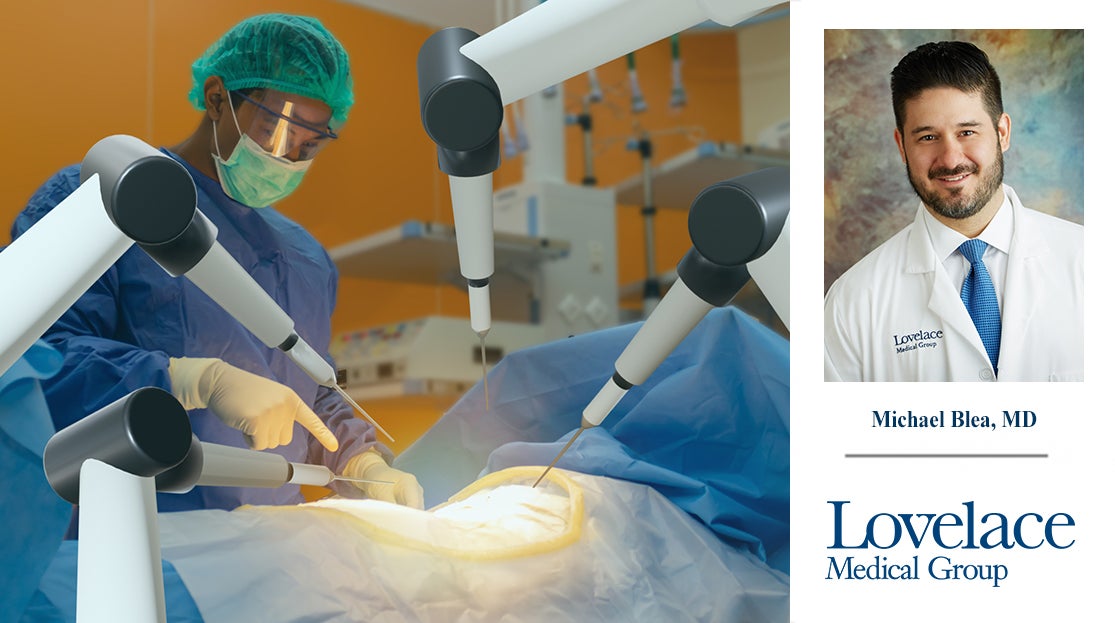 There are not many things that slow down Shauna Kastle.
The 42-year-old president and CEO of Goodwill Industries of New Mexico is an active runner and has participated in several marathons and half marathons. She also enjoys supplementing her exercise sessions with cycling and strength training.
But when the pain in her abdomen started affecting her daily activities, she knew it was time to do something about it.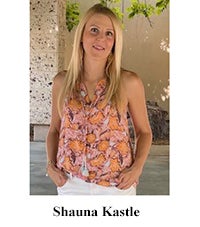 "Dr. Michael Blea, who performed my surgery, said that I had a hernia at my belly button," Shauna explained. "He called it a prenatal hernia, which is common in women. He attributed it to the way my umbilical cord was attached to my mother when she carried me. Over time, the connection area at my belly button got thinner and thinner, and finally opened up," she said.
A hernia is not a specific organ in our body; it is a condition that occurs when an internal organ protrudes through an opening in a weak section of muscle or tissue. Some hernias can develop slowly over time, while other hernias can appear in a matter of moments.
Not all hernias require surgery, but Shauna's hernia was causing too much pain to avoid surgery.
Unexpected complications
On the day of the surgery, complications arose. Dr. Blea found that Shauna had six additional tears in the thin lining of her stomach. "In the process of repairing those tears, he had to cut my stomach muscle and then sew it back together," said Shauna. "The next 6 weeks to recover from the surgery were more intense and painful than I expected," she said.
After the surgery, getting out of bed was very painful for Shauna, even while wearing a binder around her abdomen.
"I couldn't even touch my toes. For someone who is used to being very active, that time was difficult."
She was also very swollen and bloated from the surgery. "Dr. Blea said I am one of the smallest people he's ever done robotic hernia surgery on. The swelling was more pronounced because of my small frame. I looked like I was 9 months pregnant," she said.
Recovery period
Shauna had to wear the binder around her abdomen for the first four weeks and then had to wear it for another month when she started exercising.
"Dr. Blea said that as soon as I felt like easing back into activity, I should start with walking, perhaps 15 minutes in the morning," Shauna said. "I didn't push myself at the beginning, but even with that short amount, by the middle of the day, I was exhausted. I did that for about two weeks and then started to slowly increase it. By week four, I was able to start jogging on the relatively flat roads around here," she said.
Shauna also ran on a treadmill, which helped her to slowly increase the time, incline and speed at which she ran. "I am so grateful to Dr. Blea and his team for my surgery and recovery period. It's nice to return to my regular activities. I'm even making plans for a vacation with my son. He helped me so much during my recovery."
Lovelace Medical Group is proud to have two doctors on staff who earned the designation of Master Surgeon in Robotic and Hernia Surgery: Michael Blea, M.D., and Mario Leyba, M.D. Read more about this accreditation on our website.
If you feel you are suffering from a hernia and want more information about our minimally invasive robotic hernia repair, visit our website or call (505) 727-2727. A physician referral is required.