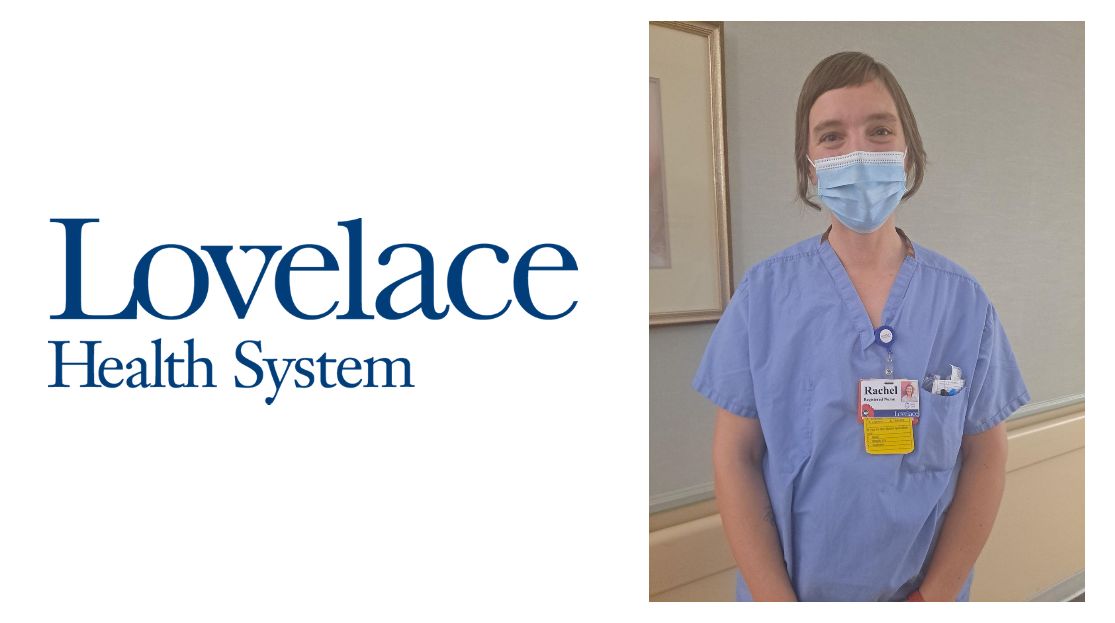 "I forgot what it was like to love my job," Rachel B., RN, shared. "I am really grateful to be working in a place where the leadership has created conditions where nurses can thrive, but also where I can provide the kind of patient care that I love to give."
After spending her entire 15-year career at a neighboring Albuquerque, New Mexico, hospital, Rachel reached a point where she was ready to leave nursing.
Like so many other healthcare workers, during the past 20 months of the coronavirus pandemic, Rachel had been pushed to her absolute max, she felt like she was in crisis mode every shift. The constraints of the pandemic were taking a toll on all aspects of her career and her life, and she felt like she couldn't keep fighting this seemingly never-ending battle.
"As many, many people have experienced and are experiencing, there's a lot of burnout and disillusion after almost two years of being in this COVID-19 crisis," she explained. "It's been difficult on everyone, but the ongoing constraints of the pandemic and all that came along with it were beginning to affect my job."
It felt like an uphill battle with no end in sight. Since she had called this place home for so many years, Rachel had no intention of leaving the hospital where she worked, but she very seriously considered leaving the medical field altogether – until one day when a friend mentioned Lovelace.
Her friend had worked in the same unit as Rachel before transferring to Lovelace Women's Hospital and encouraged Rachel to apply with glowing reviews of the leadership.
Being born and raised in Albuquerque, remaining local was a nonnegotiable for Rachel in any new career consideration for herself and her family.
"I love everything about Albuquerque," she beamed. "There are so many vibrant cultures that come together here in really unique ways and we have access to spectacular wilderness. There's beautiful camping, there's wonderful hiking and it's all super, super close. But then there's also internationally renowned art, dance and theater that comes here too. Even though we're a fairly small city, we have access to phenomenal opportunities. And I feel like, I got a great education here and that my children are getting a great education here, and Albuquerque comes with a very affordable cost of living. I absolutely feel like my family is thriving here."
With some coaxing, Rachel decided it was a risk worth taking and applied to Lovelace Women's Hospital. The process moved quickly, and she began in September 2021.
"It's been a long time since I felt that kind of really deep connection to what I love to do, and that I'm giving the care that I'm in this profession to give, it's just remarkable to find a place where that has been a priority," she added.
Learn about open positions and new opportunities with Lovelace Health System.