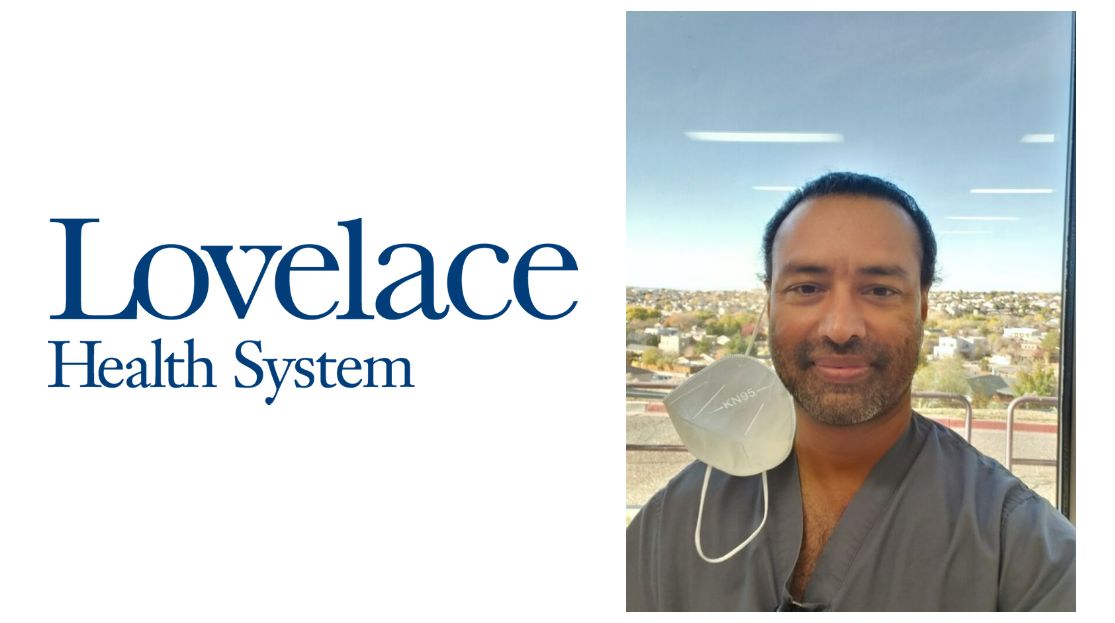 Mokhtiar B. is an emergency room veteran, with more than 20 years of experience helping others. It all started when his father suffered a heart attack. Mokhtiar found himself in the cardiac unit of a hospital watching over his father, fascinated by the machine that was helping him stay alive. That's when Mokhtiar decided he was going to pursue a career in healthcare.
He began working in an emergency room setting in 1999 and started attending a paramedic school program until life got in the way and a shoulder injury caused him to be out of work for three years.
"While I was healing from a rotator cuff injury, I decided to get back to work," Mokhtiar said. "I went to the Lovelace Medical Center website and I applied for a patient care tech position. I applied on Monday, and I got a phone call on Wednesday."
His experience coupled with his values and dedication to patient safety made Mokhtiar an ideal candidate.
"Working in this organization, I found leadership really does recognize and support their employees," he shared. "I believe in their values and that the company really practices it. I appreciate working in the Lovelace Westside Hospital ER because you see a lot of diversity and culture. It's a nice learning hospital. It's also rewarding when your peers recognize you and you're given a Healthcare Hero award."
Working in an emergency room setting is intense, and not the best fit for everyone, but those who love it find a wonderful sense of accomplishment and purpose after a long, hard shift. Mokhtiar had some advice to share with individuals thinking about getting into nursing:
"If somebody wants to have a career with an organization that is supportive, even amid a pandemic, or if somebody wants to excel and grow in their career path, I think the best thing is to find a company like Lovelace," he said. "Find someone to look up to and trust the organization will empower you to get better and grow."
A lot has changed since Mokhtiar entered the healthcare field in 1999, but his guiding principles have remained the same, and he feels like Lovelace empowers him to practice those values daily.
"Treat the patient with some respect, dignity, explain to them what's going to happen and provide good quality care," he said.