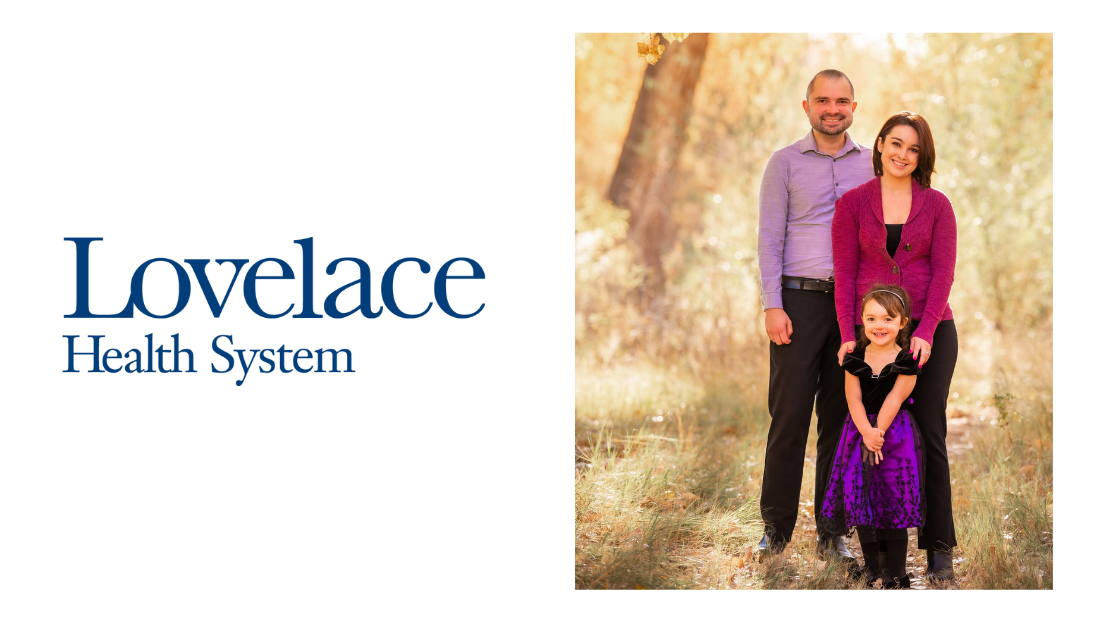 On April 20, 2018, Kelcey and her husband, Alexander arrived at Lovelace Women's Hospital in the wee hours of the morning with the feeling that something wasn't right. Kelcey was 34 weeks and four days pregnant and experiencing excruciating pain. When they pulled up to the hospital, they were first greeted by an off-duty pharmacy tech who was just coming off shift.
"He helped my husband basically carry me into the hospital," Kelcey remembers. "My husband grabbed one arm and then the pharmacy tech grabbed the other arm. I never got his name, but while we were in a panic he walked with us through the hallway to the elevator and stayed with us in the elevator all the way up to triage and helped flag down a nurse before he went home. Experiencing that level of care, I knew I was in good hands after that."
By the time Kelcey was through triage and admitted she was experiencing a lot of pain, as well as heavy bleeding.
"The doctor came in and said, 'You're at eight centimeters, we're doing this now,'" she recalls.
The couple's daughter, Scarlett, arrived about an hour after they got to the hospital. Because Scarlett was not full-term, after Kelcey was able to hold her for a few brief moments, she was brought directly to the Neonatal Intensive Care Unit (NICU) for evaluation.
"Of course it wasn't what we were expecting," she said. "A doctor came over and explained what would happen next and where they were going to bring her. They let my husband go with her to see where her bed would be and everything. While it was a very unsettling experience, everyone made a point to keep us informed the whole time."
As first-time parents, Kelcey and Alexander were scared. The uncertainty of a premature baby and not being able to spend that precious skin-to-skin time she had heard so much about throughout her pregnancy was devastating.
"My first nurse, Mandy, was great; they were all great," she said. "The nurses would come in to check on me when they needed to check on me for their rounds, and they'd ask if my husband needed anything. But for the most part, they gave us our space so that we could deal with the fact we just had a baby. It was exactly what we needed and very appreciated. They were there if we needed them, but not overbearing. Very solid nurses in labor and delivery and postpartum."
Scarlett stayed in the NICU at Lovelace Women's Hospital for three weeks after her birth. While it wasn't an easy experience, Kelcey says the support from the staff at Lovelace Women's Hospital went a long way.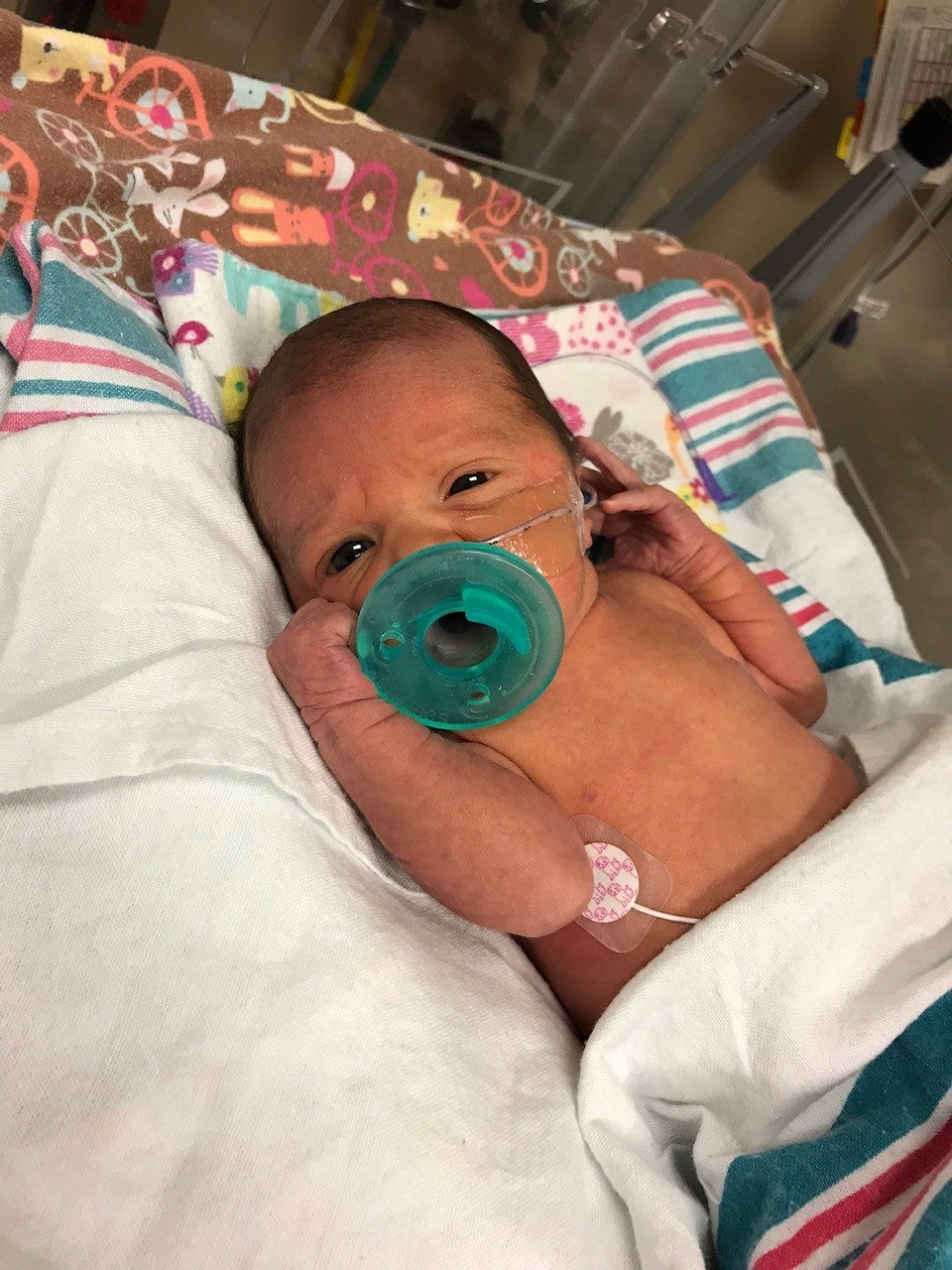 "For anyone in my position it may seem scary, but at Lovelace, you're in really good hands," she said. "I remember a time when Scarlett had to stop feeds for two days because of gut issues and I was just in tears. A nurse came over and just sat with me. She didn't say anything. She just sat with me. It gave me such comfort, in a time when I really needed it."
Today, Scarlett is doing great as a healthy and happy three-year-old.
For information on our birthing services, call 505-727-7677.