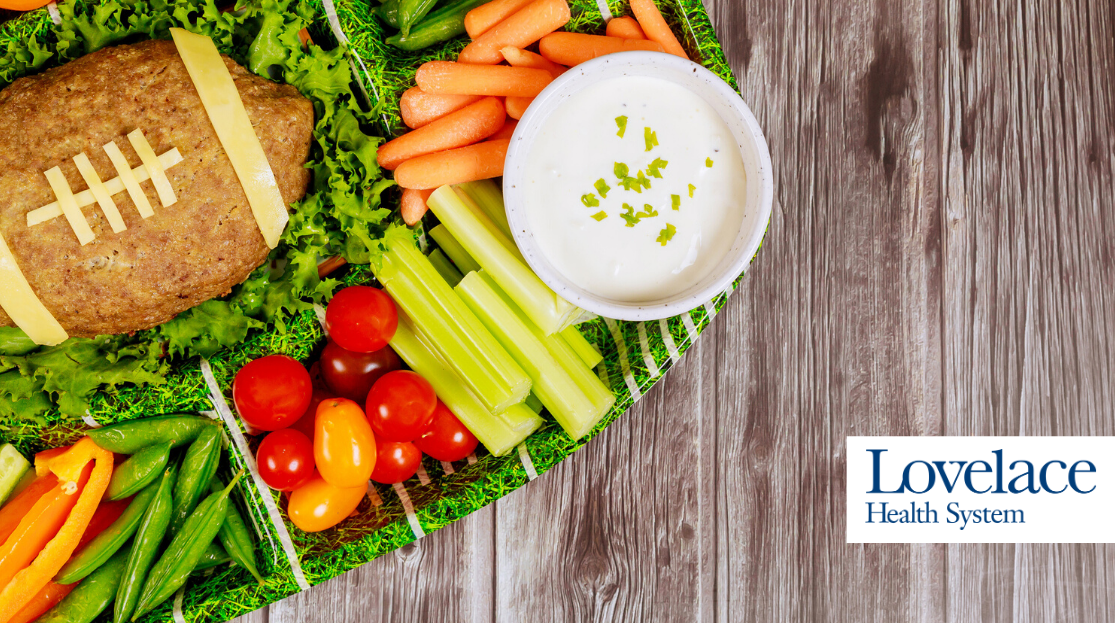 As we ring in the New Year, the nation also welcomes playoff football. It's a no brainer that game days can be filled with large quantities of food and alcohol, and long periods of time sitting front of the television.
Karla Giese, DNP, NP, BC-ADM, CDE, a diabetes specialist with Lovelace Medical Group, provides tips for making healthy choices on game days:
Don't go out with an empty tank.
Fill up on a healthy meal before you walk out the door, especially if you know there will be no nutritious options for guests. Make sure you eat something high in protein, and drink plenty of water before and during the game.
Take a dish to the party you know you can safely consume.
Not quite sure what will be on the menu but thinking it might not be the healthiest? Play it safe and contribute a healthy dish. Scan recipes for ingredients you can pronounce and entrees or appetizers you can easily make at home. You can never go wrong with bringing a salad loaded with fruits and vegetables.
When in doubt, think vegetables and lean protein.
Speaking of vegetables, when you're building your plate at the buffet table, scan the table for colorful veggies. Load up on leafy greens and look for carrots, bell peppers, sugar snap peas, cherry tomatoes, broccoli and other veggies to munch on. If you want to use a dip, reach for the reduced-fat dip or salsa.
Talk to your doctor if you have any questions on how to incorporate a variety of healthy foods into your diet. To schedule an appointment with a Lovelace provider, call 505.727.2727