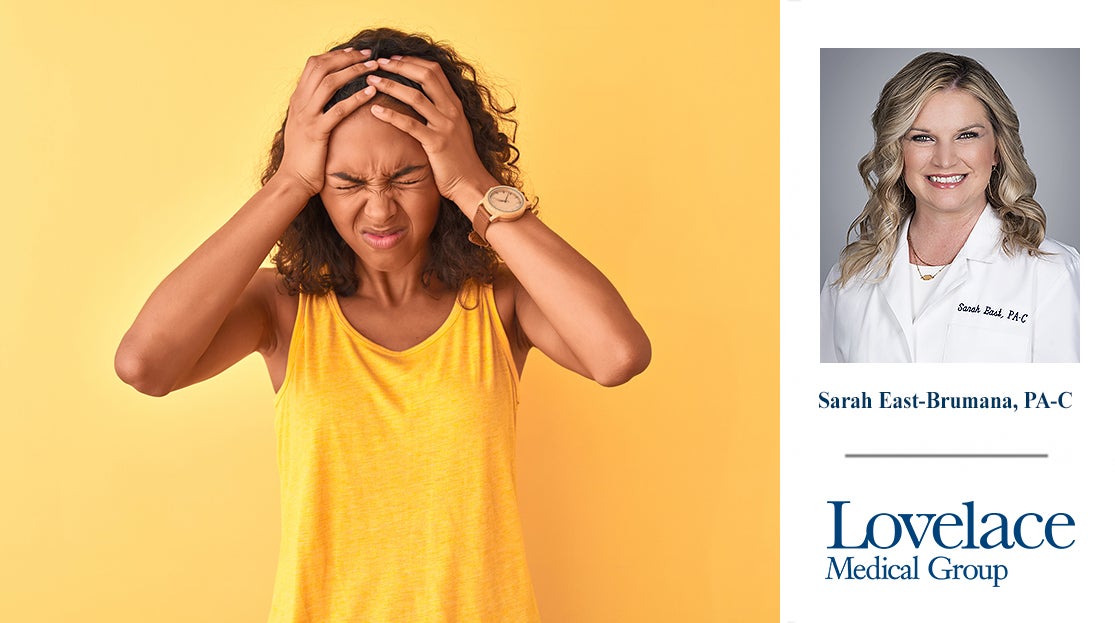 Cassandra Rivera, 32, had a long history of migraine headaches, regularly experiencing ten or more every month. Some of them were so severe that she would have to lay in a darkened room with an ice pack on her head.
She tried many different medications to treat the headaches, but the medications didn't stop them. To make matters worse, the medications made Cassandra very ill.
Karen Rascon, 29, had migraine headaches so bad that she would have to miss work. Experiencing eight or more migraines every month, she felt constant, piercing pain in her head.
Like Cassandra, Karen took many different kinds of prescription and over-the-counter medications, but none of them worked.
Both Cassandra and Karen were surprised when their doctors recommended Botox® injections to lessen the pain from their chronic migraine headaches.
How Botox® works
Botox® is a neurotoxin, essentially a poison made by bacteria. A large amount of this neurotoxin is sometimes found in spoiled food, which if digested could produce a deadly reaction. However, small injections of Botox® just under the skin are very safe.
Scientists found that small injections of Botox help smooth wrinkles because it relaxes the muscles in the face. When migraine sufferers started getting Botox® injections, they told their doctors that it also helped with their headaches.
Studies then showed that Botox® also blocks the chemicals called neurotransmitters, which transmit pain signals to the brain. With Botox® injections blocking these chemicals, there was significantly less pain for many patients with migraines.
In 2010, Botox® was approved by the Food and Drug Administration (FDA) for adults with chronic migraine headaches. Approved patients must have a history of migraine headaches and experience a large number of migraine headaches every month. Patients are not approved for this treatment if they only have a few migraines a month, or if they have other types of headaches.
Patients receiving this treatment will get several shots of Botox® around their head and neck once every three months to dull or even prevent the headaches. It's not uncommon for a patient to get a total of 30-40 shots in all, divided evenly on each side of the head. Results from this initial therapy may appear 3-4 weeks after your first treatment.
Great results
Cassandra has received Botox® injections for migraines for the past three years. The shots "have just changed everything," says Cassandra. "My migraines are not completely gone, but they are more tolerable. I can keep going through my normal activities and daily life."
Cassandra also expressed gratitude for the care she received from Sarah East-Brumana, PA-C, who administered the injections. "What I love about Sarah is that she explains everything and all the possible side effects. As a patient, I really appreciate that," she said.
Karen has also received Botox® injections for the past three years. "The prescriptions and over-the-counter tablets I took never relieved the pain," said Karen. "When my primary care doctor recommended the injections, I had never heard of them. But after he referred me to Sarah and she gave me all the information, I agreed to the treatments."
Her results were not immediate. "The first three Botox® injections took a couple of months to kick in, but when they did, they cut the number of migraines by a half. Now they are pretty much resolved. I would 100% recommend the injections to anyone. They honestly changed my life," she said.
Sarah East-Brumana, PA-C is a certified physician assistant with Lovelace Health Care Center in Roswell. She treats hypertension, diabetes, hyperlipidemia, osteoarthritis, weight loss, migraines, women's health and a variety of other primary care disorders. Sarah is qualified to do a multitude of procedures including major joint injections, nerve blocks, trigger point injections, Therapeutic Botox® for migraines and spasticity, skin lesion biopsies and more.
For more information and to schedule an appointment with Sarah, call 575.627.4200 or visit her web page.