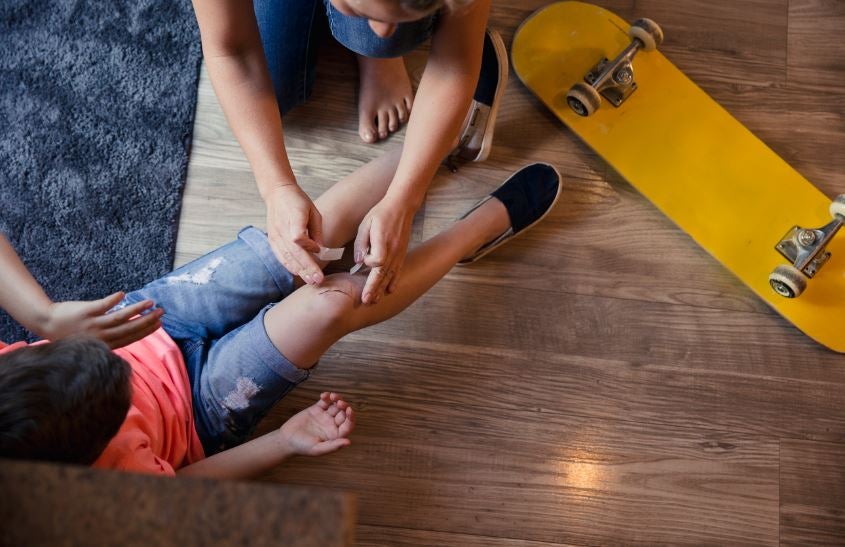 You're preparing dinner when all of a sudden, a crying toddler runs over with a scraped knee. Your first thought is, where is the first aid kit? You can be prepared for emergencies, big or small, by keeping a first aid kit handy.
Why a first aid kit?
Accidents happen and sometimes you need to be your own first responder. You never know when an ankle sprain, bee sting or stomachache will happen to you or a loved one. For minor injuries and non-serious illnesses, you don't always need to make a trip to the emergency room or the nearest urgent care - that's what a first aid kit is for.
Where should I keep one?
Every person should keep a first aid kit in his or her car and home. Be sure to pack one on a family vacation. If you are flying, make sure to pack your kit in your checked luggage (some items are not permitted in carry-ons).
What goes inside my first aid kit?
You can easily find a fully-stocked first aid kit on the shelf at a local pharmacy or you can create your own kit that tailors to your family's need. You can also buy a first aid kit and add your own touches.
Whether you take the store-bought route or create your own first aid kit, the basics of your kit should include:
- Medications
- Bandages and dressings
- Antibiotic cleaners
- Topical antibiotics
- Over-the-counter pain relievers
- Thermometer
- Anti-diarrheal medicines
- Antacids for upset stomach
- Icepack
For a complete list of must-have items for a first aid kit, visit the
American Red Cross
website.
Maintaining your first aid kit is just as important as having one. Keep an eye on the expiration dates of supplies and replace any used or out-of-date contents. Check with your health care provider if you have any questions about what to put in your family's first aid kit. If you need to find a provider, call 727.2727.