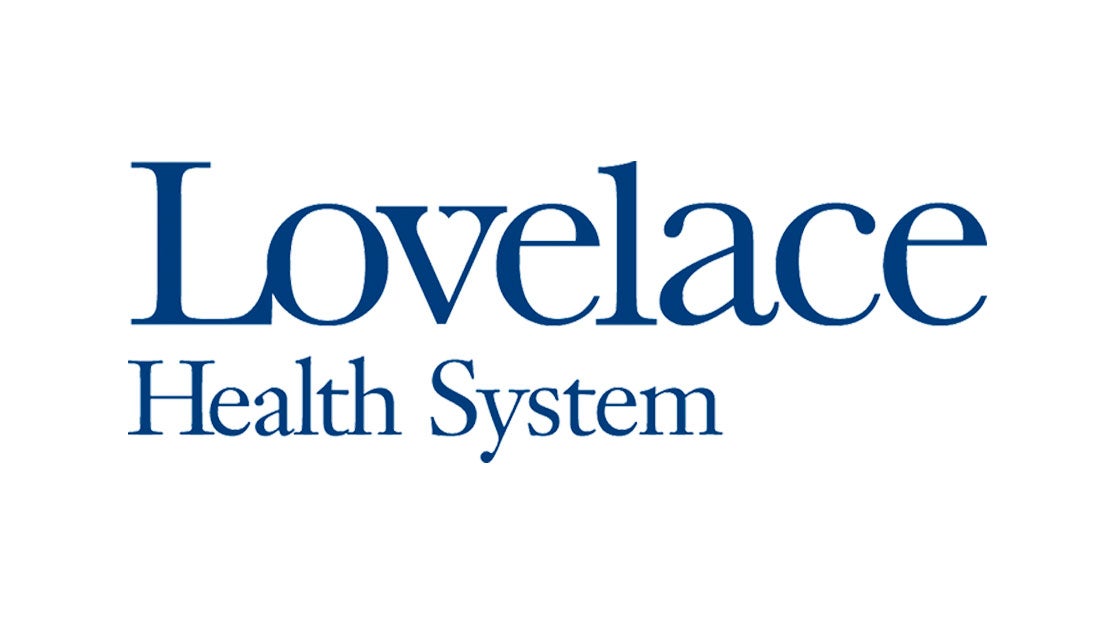 Albuquerque, NM (January 15, 2020) – Food banks across the country including Roadrunner Food Bank have been starting hunger-relief programs that specifically look how food insecurity impacts chronic health issues. Roadrunner Food Bank's Healthy Foods Market is one way we are bringing access to nutritious food to healthcare locations.
One of Roadrunner's Healthy Foods Markets is located at Lovelace Medical Group's South Valley Clinic at 3900 Las Estancias Ct. SW. Every two weeks, the clinic receives up to 750 pounds of fruits and vegetables for 75 patients. Since the partnership began last October, patients have received up to 6,000 pounds of nutritious food. Staff of the clinic set up and run the distribution once the food has arrived by tractor trailer from Roadrunner Food Bank.
"Lovelace recognizes that healthy foods help our patients not only feel better, but return to good health quicker," said Lovelace Medical Group CEO John Cruickshank, D.O. "Those who struggle with food insecurities have trouble taking their medications and following their doctor's recommendations because they worry when their next meal will be. Lovelace is proud to partner with Roadrunner Food Bank to offer our Healthy Foods market to our patients."
A recent healthcare report released this summer by Roadrunner Food Bank's national organization Feeding America shows the additional costs associated with hunger. In New Mexico alone, yearly healthcare costs for a food insecure adult are $1,452 higher than for adults in food secure households.
"The goal of the Healthy Foods Market is to provide access to fruits and vegetables where patients already visit," said Mag Strittmatter, president and CEO of Roadrunner Food Bank. "Hunger research shows that food insecurity impacts health according to the last Hunger in America, New Mexico report. Thirty-three percent of food insecure households report someone in the household has diabetes, and 50 percent of food insecure households have a member with high blood pressure. We believe that providing access to nutritious food to our low-income and at-risk neighbors can positively impact chronic health concerns in a positive way."
Currently, Roadrunner Food Bank's Healthy Foods Market provides the program to seven sites across the Albuquerque metro area impacting 506 households including 1,618 children, adults and seniors.
Media are invited to Lovelace Medical Group's South Valley Clinic at 3900 Las Estancia Ct. SW as staff prepare for upcoming distribution on January 24 with Roadrunner Food Bank's truck arriving at 1 p.m.
For more information on becoming a Roadrunner Food Bank Healthy Foods Market distribution site, contact Jessica Osenbrügge at 505.349.5342.
###
About Lovelace Medical Group/New Mexico Heart Institute
Lovelace Medical Group (LMG) is a multispecialty group with over 200 providers including physicians and advanced practice providers serving a broad range of specialties and primary care. LMG provides patients with exceptional health care through its clinics and the support of Lovelace Health System hospitals and technology. New Mexico Heart Institute/Lovelace Medical Group is now part of Lovelace Health System, bringing with it over 30 years of diagnostic, interventional and preventive cardiovascular expertise. To learn more about the experience and skilled providers of Lovelace Medical Group, visit lovelacemedicalgroup.com.
About Roadrunner® Food Bank of New Mexico
New Mexico is ranked as one of the hungriest and most poverty-stricken states in the nation. Roadrunner® Food Bank, a Feeding America member, is the largest non-profit dedicated to solving hunger in New Mexico. The Food Bank serves as a distribution hub and provides food to hundreds of affiliated partners around the state including food pantries, soup kitchens, shelters, and regional food banks. Roadrunner also distributes food through its own specialized programs helping children, families and seniors at schools, low-income seniors housing sites, senior centers and healthcare clinics. Last year, the Food Bank distributed more than 34 million pounds of food, helping 70,000 hungry people every week through a statewide hunger-relief network. For more information on solving hunger in New Mexico, visit www.rrfb.org, or follow us on social media: Facebook, Twitter, or Instagram.