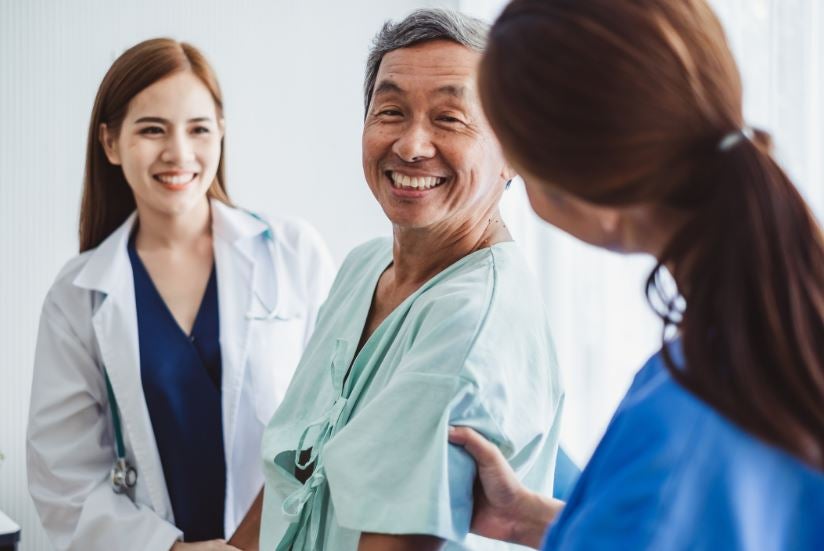 Patient Navigators, also known as Community Health Workers (CHW) are in more places than you might think; helping patients just like you navigate the sometimes overwhelming world of healthcare. The potential benefits of patient navigators include improved health outcomes, increased patient satisfaction, decreased no-show rates and reduced disparities in care.
So why haven't you heard of them? Patient Navigator is just one title under the umbrella term of CHWs, otherwise known as: Care Coordinators, Patient Advocates, Outreach Coordinators, Promotores (as) de Salud, Community Health Representatives (CHR) and around fourty more titles. The articles I reference in support of what we do use the term "Patient Navigatior."
On the New Mexico Department of Health Office of Community Healthworker website, you can read a little about the history of CHWs or Patient Navigators. Although the first official pilot of patient navigators is credited to the Harlem Hospital in 1990 with Dr. Freeman, CHWs have been in New Mexico since the 1960s.
The standard for CHWs has been in communities even longer, in the form of indigenous midwives, curanderos (as), medicine men and women, and other advocates who help their neighbors obtain the resources they need. American Psychiatrist, George Engel, developed a model in 1977 that reflects this early (and current) form of care. It views the person as more than just a biological being. As George Engel explains, in order to fully support a person, you need to see the patient's environment, his or her emotional wellbeing, family dynamics, societal factors, culture, beliefs and any other facet that affect a person's ability to access and adhere to a healthcare regime. CHWs are there for the whole person.
The Lovelace Labor of Love and the Lovelace G.R.A.C.E. programs are just two areas where CHWs help care of patients at Lovelace Women's Hospital. We are here to listen and learn what our patients need. We educate and connect. We are an unbiased party and are free to consumers. We are a point of contact for a patient who is seeing multiple providers and in more than one healthcare setting. For example, an expectant mom may have appointments in different places for doctor visits, ultrasounds, nutrition counseling, medication management, labs, childbirth preparation classes, parenting classes and even more places in the community. Having a CHW to help navigate, refer, and remind a patient about where and when she is able to access these resources enables a patient to keep appointments and have healthier outcomes.
CHWs help overcome boundaries that some may have in accessing the care they need. We also:
● Allow clinical staff to focus on caring for patients
● Keep clinical staff from burning out
● Help patients access primary care so they stay healthy
● Improve adherence rates
● Help reduce no-show rates for facilities because we directly address many of the underlying issues that cause patients to miss appointments for tests and procedures.
○ Transportation
○ Patient satisfaction
○ Finding locations
○ Suggest options
○ Help to get appointments
Patient Navigators are NOT a substitute for better communication between physicians and their patients or families and each other.
In their study of patients who received navigation services, Carroll et. al identify providing emotional support, "being there," and providing helpful information as the most important services received. These findings highlight the importance of trust in the patient, navigator relationship. In the study, patients recognized the navigatoras existing in two worlds, one as an insider to the health care system and the other as a caring companion. Most patients who work with CHWs have less anxiety as they learn to trust and become empowered in navigating the system and learn to advocate for their own needs as well. Together, we can provide the patient with the trustworthy support, guidance, and compassion they need and deserve.
This blog submitted by Catherine Roth, Certified Community Health Worker for the Lovelace Labor of Love program.
Resources
//thessigroup.com/patient-navigators-and-your-hospital-revenue-cycle/
https://hbr.org/2013/03/how-patient-navigation-brings
https://www.ncbi.nlm.nih.gov/pubmed/21780089
https://www.scitechnol.com/peer-review/patient-navigators-as-essential-members-of-the-healthcare-team-a-review-of-the-literature-hk8x.php?article_id=7457