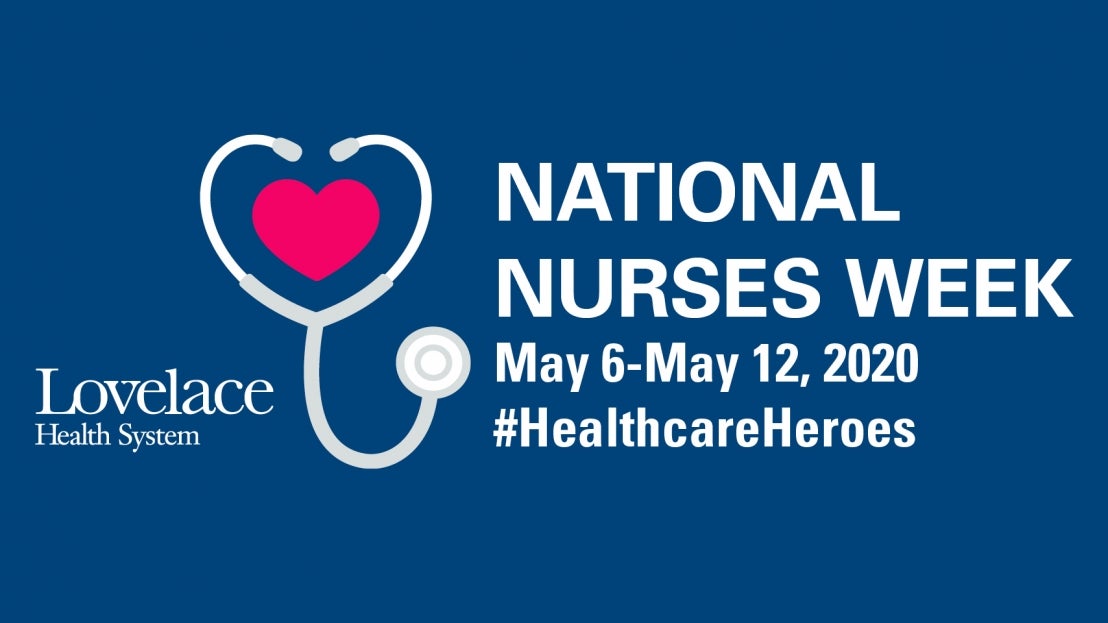 Lovelace Women's Hospital is filled with employees who are ready and prepared for the COVID-19 pandemic we are facing. We are lucky to have people who are innovative, smart and pride themselves on giving our patients exceptional care, while maintaining a safe environment for all involved.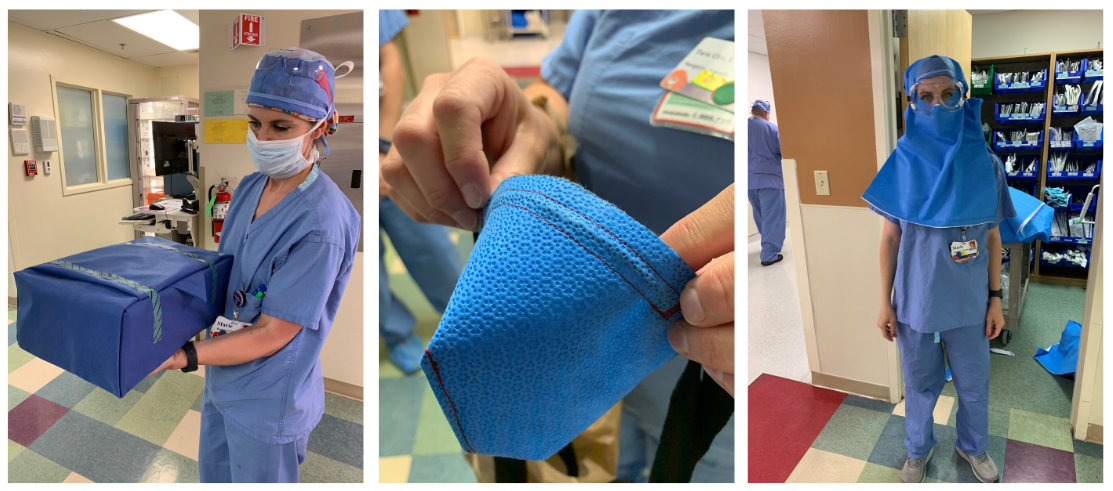 Meet Marie Straughan, operating room RN. She is holding an instrument pack that is prepared in central sterile. The material is used to wrap the instruments needed for a surgery into a nice package and then sterilized to protect against infections. Once the package is in the operating room, the instruments are taken out of the bundle and the material is typically thrown away. Marie decided to recycle the sterilized material into Personal Protective Equipment that can be used by the staff as breathable protection that will cover someone while delivering the care that is needed for our COVID patients.
The quality of the fabric is made with densely woven fabric that will sterilize when steamed and seal as it cools. Marie took the time and explained the process of how this new idea took shape. The staff needed protection around the head and neck area. Marie made the first head and shoulder PPE by recycling the wrapping made out of material. Check out those goggles she is wearing- they can also be sterilized! The staff decided to take this one step further and take the material to a few outside groups. These groups took the material and made masks. One particular group, MaskCoversDrive NM, made the mask with a thin copper wire that can be bent to fit around the nose. Tara Orr and Krystal Suarez, also from Lovelace Women's Hospital,worked with some outside groups to make the masks. These groups made the masks as a donation to our healthcare industry. The mask is efficient, functional and can be worn outside the N95 or as a regular surgical mask.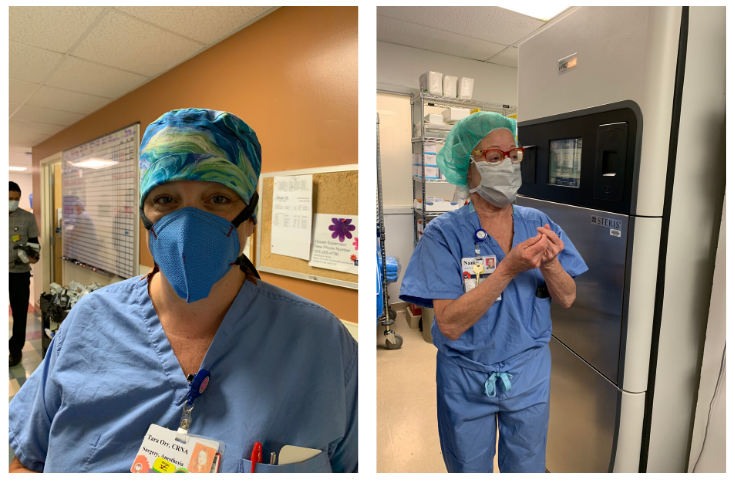 Hats off to our healthcare workers who continue to be heroes in every way possible. You make us proud!