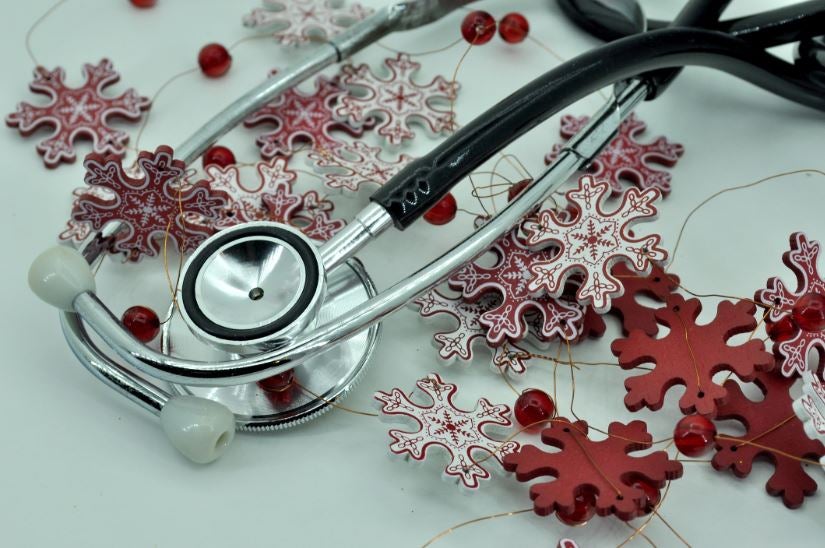 Celebrations, festive decorations and spending time with loved ones are hallmarks of the holiday season. The holidays also present serious risks that can quickly put a damper on your plans. Lovelace Health System encourages New Mexicans to celebrate the season safely.
Director of Nursing and the Emergency Department at Lovelace Medical Center, Glenn Swanson, advises patients and their families to take precaution when getting into the holiday spirit to avoid an unexpected trip to the emergency room.
"People are celebrating this season, often with consumption of alcohol, and more salt and sugar than usual," shared Swanson. "One of the main causes of holiday emergency department visits has to do with overindulgence."
The food items which are associated with celebrating, alcohol and sugary and fatty foods, are the main culprits. Therefore it is important to hold yourself accountable and eat and drink in moderation. "The rules of healthy living and the consequences of poor choices are not suspended for the season," added Swanson.
Decorating mishaps are also common this time of year, which can lead to serious injuries. "Be safe when using ladders, hanging outside lights and lifting and carrying boxes and packages," warned Swanson.
Make it a point to stay on top of your mental wellness during the holidays. "The holidays are a gathering time with families and friends, and for some, the emotions of the season can be overwhelming," explained Swanson. "Encourage anyone struggling with difficult situations to seek help."
According to Swanson, communicating with your healthcare providers about your holiday plans is a proactive step in staying on top of your health during this busy time of year.
"Talk with your healthcare providers about your holiday plans, and theirs. Ask if they will be unavailable during the holiday season and who you should contact in case of an emergency," said Swanson.
Swanson also advises the public to be aware of pharmacy and health care office hours. "Be mindful that your pharmacy or doctor's office may have shorter hours scheduled. Remember to get your prescriptions filled early," warned Swanson.
Are you traveling over the holidays? If so, keep your healthcare information with you. "This includes your diagnosis, medications, allergies and healthcare provider contact information," shared Swanson. "Keep your medications in a carry-on bag when flying, in case your checked luggage doesn't arrive with you."
The Emergency Departments of Lovelace Medical Center, Heart Hospital of New Mexico at Lovelace Medical Center, Lovelace Westside Hospital, Lovelace Women's Hospital and Lovelace Regional Hospital will be open 24/7 throughout this holiday season.
Our fully-equipped emergency departments are prepared for any medical emergency and encourage those with symptoms that are cardiac or neurological in nature, such as chest pains, trouble breathing, fainting or sudden unexplained numbness to seek immediate medical attention. View our live ER wait times here.