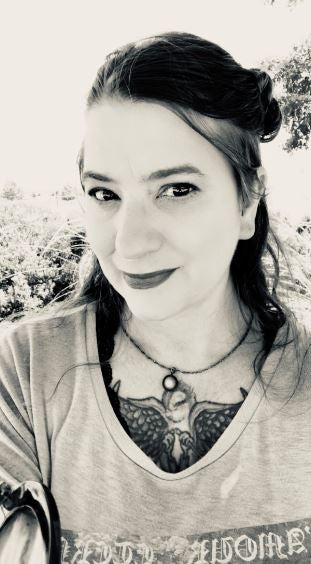 "Not my child."
That's usually the first thought that runs through every parent's mind at the thought that his or her child would do the worst and use an illegal substance. We start from day-one protecting them and trying to educate them and keep them from anything harmful. However, if asked, most people struggling with substance abuse disorder will tell you they never started out with an intention of hurting themselves, let alone their family.
Many years ago I was that same parent. Sitting in my kitchen, I received a phone call from one of my daughter's friends. Thinking this would be like any phone call of a friend asking to leave a message for my daughter. My life was flipped upside down. I will forever be grateful to the caller, no matter his intentions at the time. You see, he was calling to inform me that he was worried my daughter might overdose. She had recently experimented smoking heroin with a group of high school friends. They were grossly misinformed that you cannot become addicted to heroin by smoking it. That night I was able to track her down. The desperate thoughts running through my head included:
"How did I miss the signs?"
"Where did I go wrong?"
"How do I save her from this?"
Many years later, after five rehabs and several outpatient programs for my daughter, I learned you cannot cure a child's addiction. What I could do was learn, speak out against the stigma, and help others. Self-blame will never serve a purpose and meetings like Al-anon and Nar-anon help families learn not only to stop the self-blame, but to also live a healthy lifestyle, even when our loved one cannot.
I decided to join the organization Healing Addiction in our Community, which consists of a group of parents and recovering addicts whom have decided to speak out to break the stigma and educate others about substance abuse disorder. I've spoken at high schools, college of pharmacy and many other organizations to share my story and help others be educated with the facts and resources, we at one time as parents, did not have. This allows us to fight with truth rather than misinformation and fear.
My daughter eventually did find recovery. It was a long and messy road. The lessons both she and I learned are invaluable. I learned that as long as we judge others and allow stigma to continue, we not only harm those seeking recovery, we also harm the families and loved ones who are still suffering. Now I work at Lovelace Labor of Love. One of the populations we help are moms with substance use disorder. The G.R.A.C.E. program at Lovelace provides a non-judgmental place for women with substance use disorder to get appropriate medical care. We wrap our arms around these moms and provide them with as many additional resources as we can. My girl was one of those girls. We will love your girl with G.R.A.C.E. too.
For an appointment with the G.R.A.C.E. program call 505.727.5000.
Blog submitted by Kristin Dawe Community Health Worker and Child Birth Educator for Lovelace Labor of Love. Edited by Catherine Roth Certified Community Healthy Worker with Lovelace Labor of Love.