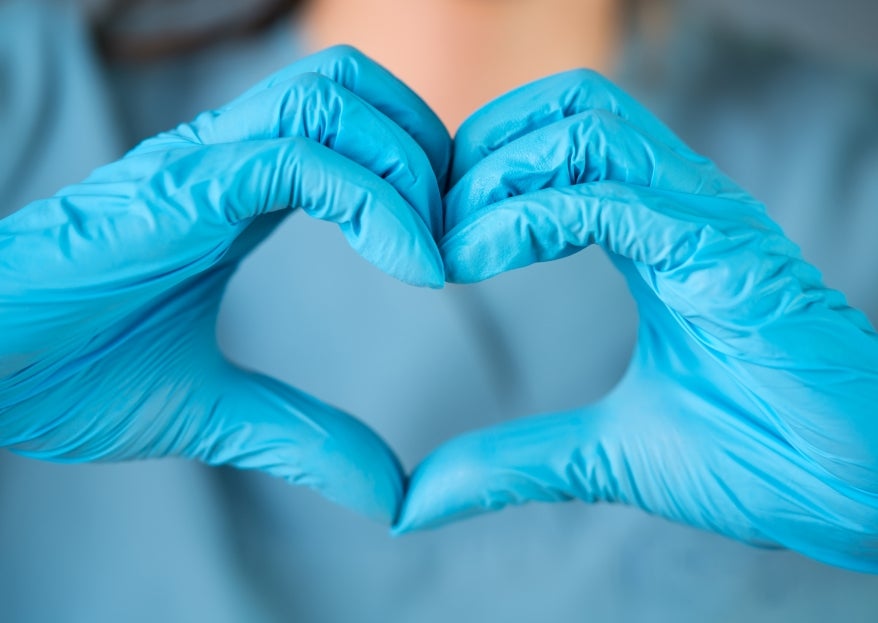 "Being noble is defined as having, showing, or coming from personal qualities that people admire (such as honesty, generosity, courage, etc.) There are a few noble professions in this world. Practicing medicine is one of them. And being a nurse is perhaps the noblest in the house of medicine." - Angelo Falcone
This year, 2020, has been designated as the Year of the Nurse and of the Midwife. However, the focus for the year so far has been the concentration on the coronavirus pandemic.
Usually by this time of year we would have our plans set for what meals we'd be serving and what trinkets we'd be sharing with nurses. But this year these tokens of appreciation feel a bit superficial when one compares what a nurse does in her/his everyday life at the bedside. This year, with nurses on the frontlines battling against this terrible virus, it seems almost inappropriate to casually salute nurses with a "happy nurses week"!
Reflecting on the 24 years I have been a nurse and considering what is different for Nurses' Week 2020, this "year of the nurse and of the midwife," it immediately evident there is a more somber mood. Things we have always done to celebrate nurses seem inadequate in such times. In times of great need, confusion, and fear – in this pandemic -- fear, anxiety, and uncertainty are evident. So, too, are the capacities and capabilities of the nurse.
My mom always instilled in me, it's the thought that counts, and that may be why nurses have always been publicly ranked as the number one profession; we think of others, and treat them honestly, respectfully, and ethically. The events of the last four months make clear to us all why the thought does really count; because the nurse thinks of others, she/he has repeatedly gone beyond a usual approach to this vocation to demonstrate resilience and spirit sufficient to master the challenges of these times. Because she/he considers the experiences of not only herself, but others as well, the nurse consistently cares for frightened and ill coronavirus patients every day. In doing so, she nurtures those in need, supports her co-workers and community, and embodies the ideals of a profession that is complex, mutable, and multi-focused.
On behalf of Lovelace Women's Hospital, this Nurses Week we remind ourselves that we are strong, we are amazing, we are indispensable, and we are role models for others. Thank you for caring for those who cannot care for themselves.
Dawn Kregel, DNP, MSN-HCM, RN, CCRN,
Chief Nursing Officer, Lovelace Women's Hospital