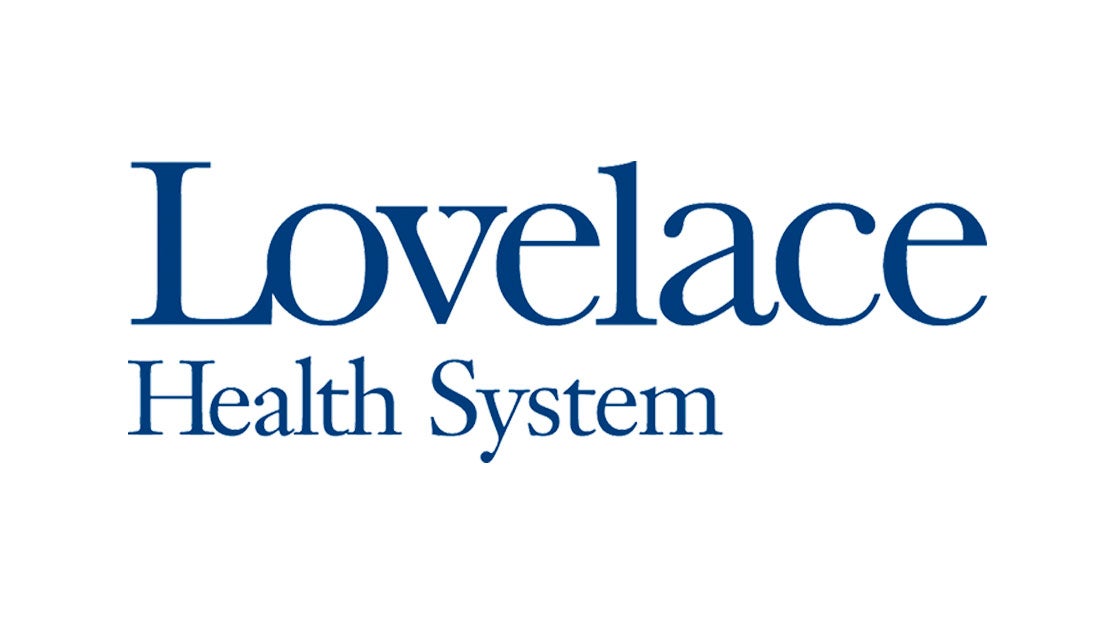 ALBUQUERQUE – May 18, 2022 – Lovelace Women's Hospital (LWH) has received recertification as a Baby-Friendly® designated birth facility by Baby-Friendly USA, Inc. LWH first achieved international recognition as Baby-Friendly® in 2017.
This distinguished honor demonstrates that LWH is adhering to the highest standards of care for breastfeeding mothers and their babies. These standards are built on the Ten Steps to Successful Breastfeeding, a set of evidence-based practices recommended by the World Health Organization (WHO) and the United Nations Children's Fund (UNICEF) for optimal infant feeding support in the precious first days of a newborn's life.
The positive health effects of breastfeeding are well documented and widely recognized by health authorities throughout the world. For example, the Surgeon General's 2011 Call to Action to Support Breastfeeding stated that "Breast milk is uniquely suited to the human infant's nutritional needs and is a live substance with unparalleled immunological and anti-inflammatory properties that protect against a host of illnesses and diseases for both mothers and children."
This designation makes LWH part of an elite group of only 604 birthing centers in the United States who have aligned practices with the WHO, UNICEF and Baby Friendly USA's evidence-based recommendations, and who provide an environment that supports breastfeeding while respecting every woman's right to make the best decision for herself and her family.
"As New Mexico's first and only hospital dedicated to women's health, Lovelace Women's Hospital is extremely proud to once again received the 5-year designation as a Baby Friendly® hospital," said Amy Blasing, CEO of LWH. "The criteria for this designation are very challenging and set the standards for the highest quality of care of our mothers and infants. I congratulate our health care providers and staff on meeting the highest levels on achieving such prestigious recognition."
To learn more about LWH and its commitment to providing quality and compassionate care, please visit lovelace.com. To make an appointment with a Lovelace Medical Group OB/GYN, please call 505-727-2727 or schedule an appointment at your convenience by visiting https://lovelacemedicalgroup.com/appointment.

###

Contact:
Whitney Marquez, Lovelace Health System
Phone: 505-903-0367

Lovelace Women's Hospital
Lovelace Women's Hospital (LWH) is the first and only hospital in New Mexico dedicated to women's health. It offers a 53-bed neonatal intensive care unit, a natural birthing option, a nationally recognized, award-winning breast care center and birthing center, and the first robotic surgery program in the state recognized as a Center of Excellence in Robotic Surgery by Surgical Review Corporation; recently completing its 9,000 robotic procedure. LWH earned three Women's Choice Awards® for 2022, including recognition as one of America's Best Breast Center, a Best Hospital for Obstetrics, Best Hospital for Comprehensive Breast Care and a Best Mammogram Imaging Center. Its Family Birthing Center earned international recognition as a Baby-Friendly® designated facility for offering an optimal level of care for breastfeeding mothers and their babies. Lovelace Women's Hospital was recently named to The 2022 Best Hospitals for Maternity Care by Money and the Leapfrog Group for its quality and safe maternity care, as well as carrying an A or B letter grade on the Leapfrog Hospital Safety Grade assessment for spring 2022. Money and the Leapfrog Group named LWH to their list for 2022 Best Hospitals and Surgery Centers for Billing Ethics, showing its dedication to delivering the highest quality of care for patients, while ensuring adherence to the maximum ethical standards for billing. To learn more about the state-of-the-art treatment options, innovative health care providers and award-winning quality initiatives at Lovelace Women's Hospital, visit lovelace.com.