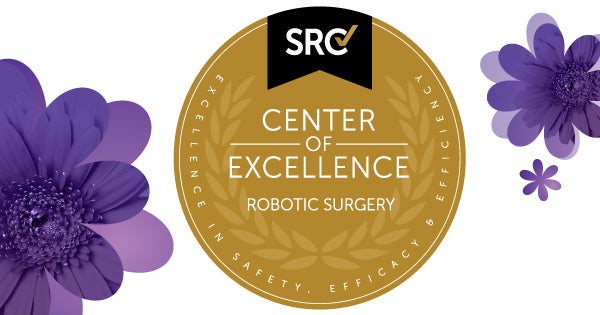 Hospital is first in state to receive COERS designation, signifying world-class safety and quality
Albuquerque, N.M. ─ January , 2017 ─ Lovelace Women's Hospital has been designated as a Center of Excellence in Robotic Surgery (COERS) by Surgical Review Corporation. It is the first hospital in the state of New Mexico to receive this designation.
The COERS program was developed to recognize surgeons and facilities worldwide that perform robotic procedures and achieve the highest standards of patient safety and quality outcomes.
"Lovelace Women's Hospital earning the COERS designation demonstrates our ability to consistently deliver safe, high quality robotic surgery," said Sheri Milone, CEO of Lovelace Women's Hospital. "We are extremely proud of our hospital's robotic team and medical staff members who perform these surgeries. Together they accomplished this world-class designation for our hospital."
Lovelace Women's Hospital earned the COERS designation through a comprehensive, research-based review of all aspects of its robotic surgery program including surgical outcomes. Additionally, they underwent a rigorous site inspection from the Surgical Review Corporation.
Lovelace Women's Hospital acquired the daVinci ® Surgical System in 2011. The robotic system uses a 3D high-definition vision system and "wristed" instruments that can bend and rotate far greater than a human hand. Surgeons perform minimally invasive robotic surgery for both routine and complex surgeries in such specialties as gynecology, general surgery, colorectal and urology.
The Lovelace Robotic Surgery team at Lovelace Women's Hospital is comprised of 15 surgeons who have performed over 2,500 robotic surgeries.