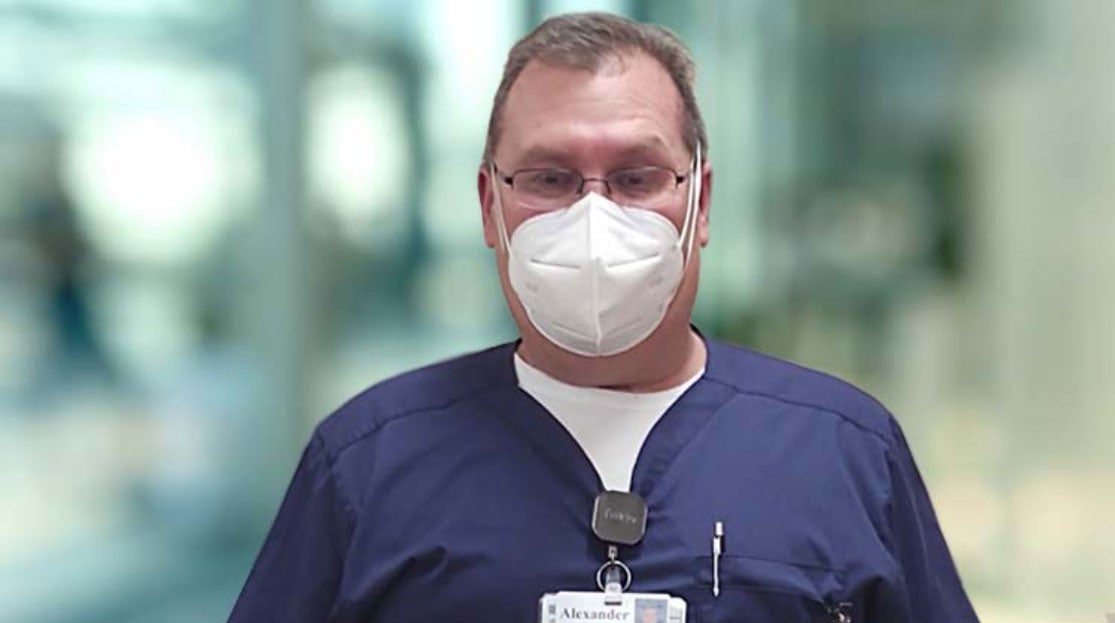 Alex Garnat, BSN, RN, stepped onto the truck and into the emergency at hand to care for his community of Albuquerque, New Mexico for more than 25 years as a paramedic. He fulfilled his purpose of caring for people in all situations, but his desire to bring his clinical expertise into the hospital setting continued to grow. With the encouragement of his wife, a registered nurse, Alex pursued his path to becoming a nurse. In April of 2020 he was scheduled to graduate from nursing school, but the COVID-19 pandemic dramatically changed the landscape for graduating students, now left with incomplete in-hospital clinical rotations and no available testing centers to complete their certification.
Alex, along with fellow graduating nurses in the Lovelace Medical Center nurse residency program, faced the challenge of passing the NCLEX exam with an abbreviated final semester of school, and limited capacity to sit for the exam once the centers were able to re-open. He waited two months to take the exam, which caused employment in the progressive care unit (PCU) to be delayed. "I was impressed with their understanding to work with me," Alex recalls. "Lovelace was really fantastic about it."
Lovelace Medical Center director of employee education, Dr. Rachael Frija, says the hospital worked with graduating nurses to receive additional skills training and education to bridge that gap upon employment. "This helped increase confidence and address the biggest challenges new nurses face," she explains. "You can learn in books all day, but if you can't be at the bedside, it is a problem."
Embracing their culture of continuous learning and at-the-bedside training, the nurse residency program at Lovelace Medical Center offers recent graduate nurses a full year of support with personalized training from a preceptor for 16 weeks with on-going professional development courses and resources.
"We tend to have smaller cohorts across all specialties," Dr. Frija explains. "In response to the challenges nursing students have faced with COVID-19 we have implemented a new precepting model which gives the residents more opportunities for direct patient care experiences and reinforces their clinical skills. This helps develop a strong workforce pipeline to care for our patients, especially during this time."
As the healthcare community continues to face the challenges of COVID-19 along with non-COVID medical needs, Lovelace Medical Center's nurse residency program is caring for their community and developing a strong nursing workforce connected to their purpose. "I am fortunate to be able to contribute," adds Alex. "I know I'm needed."
Explore rewarding careers at Lovelace Health System. Click here to learn more and apply today.