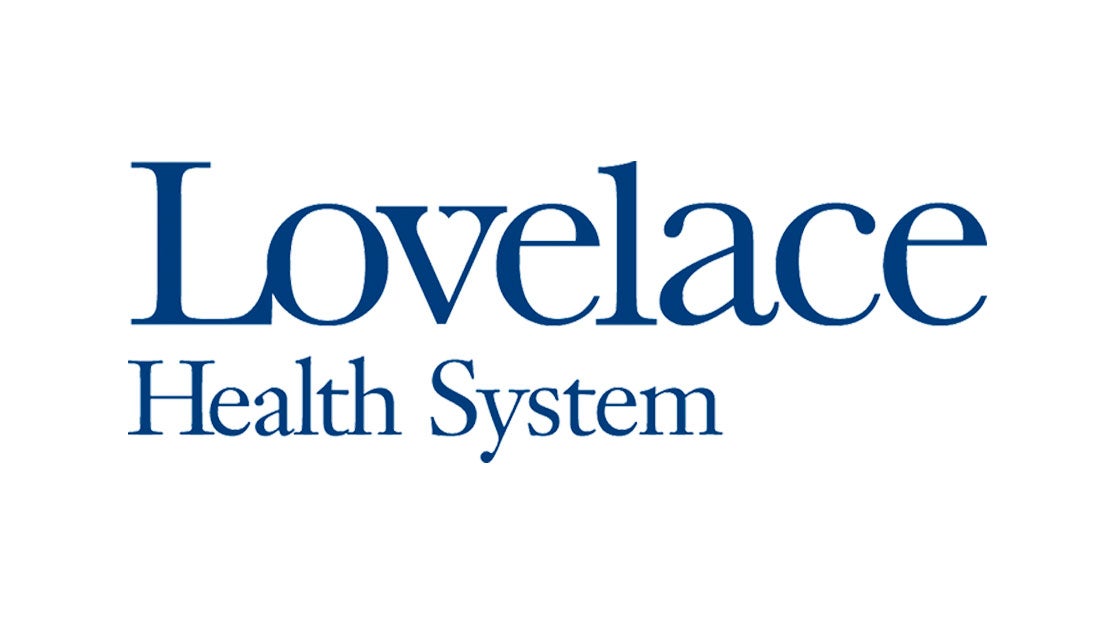 ALBUQUERQUE – August 5, 2022 – The 500th WATCHMAN™ device was placed at Heart Hospital of New Mexico at Lovelace Medical Center (HHNM) by Michael Hoskins, M.D., an electrophysiologist with the New Mexico Heart Institute/ Lovelace Medical Group.
The WATCHMAN™ device offers patients with non-valvular atrial fibrillation an alternative treatment plan to long-term use of blood thinner therapy. Atrial fibrillation (A-Fib) is an irregular, often rapid heart rhythm (arrhythmia) that can lead to blood clots in the heart, increasing the risk of stroke, heart failure and other heart-related complications. Non-valvular A-Fib is caused by issues such as high blood pressure and stress.
The WATCHMAN™ device is placed during a minimally invasive procedure in an effort to reduce the risk of blood clots entering the bloodstream. The device is about the size of a quarter and is placed during a one-time procedure. After the implant, patients may be able to reduce or stop the use of blood thinners. The procedure is ideal for patients who have a history of bleeding, have trouble regulating their blood thinner levels, or those who lead active lifestyles and take blood thinners.
"Our physicians and staff have the highest level of cardiovascular expertise and we are proud to have implanted the 500th Watchman™ device," said Brian Miller, chief operating officer of Heart Hospital of New Mexico at Lovelace Medical Center. "We strive to give our patients improved quality of life and are honored to be able to provide this innovative procedure at Lovelace."
To learn more about HHNM and its commitment to providing quality and state-of-the art cardiovascular care, please visit hearthospitalnm.com. To make an appointment with a New Mexico Heart Institute/Lovelace Medical Group provider, please call 505-727-2727 or schedule an appointment at your convenience by visiting https://lovelacemedicalgroup.com/appointment

###

Contact:
Whitney Marquez, Lovelace Health System
Phone: 505-727-5503

Heart Hospital of New Mexico at Lovelace Medical Center
Heart Hospital of New Mexico at Lovelace Medical Center is New Mexico's only hospital dedicated exclusively to cardiovascular care, including the state's only facility performing left ventricular aortic device (LVAD) implants. The 55-bed facility, which features a state-of-the-art hybrid operating room where surgeons can perform advanced surgical services for cardiovascular patients, has become synonymous with high quality, technologically advanced cardiac care in the state. Heart Hospital of New Mexico at Lovelace Medical Center was named a Top Teaching Hospital in 2021 by Leapfrog Hospital Safety for its quality of care, including practices for safer surgery and capacity to prevent medication errors and was recently named to 2022 The Best Hospital in America List (small teaching hospital category) by Money and the Leapfrog Group for its quality, safe care, a reputation for excellent patient experiences and an ethical approach to treatment. To learn more about the state-of-the-art treatment options, innovative health care providers and award-winning quality initiatives at Heart Hospital of New Mexico at Lovelace Medical Center, visit hearthospitalnm.com.