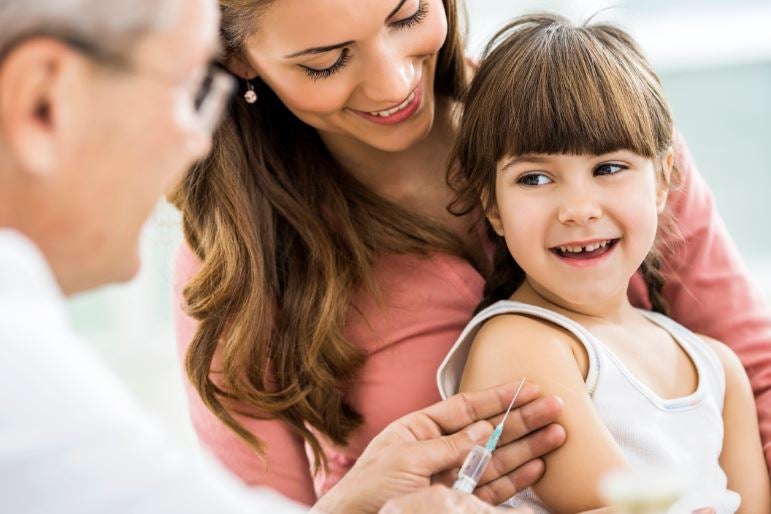 We've said it many times and we'll say it again – get your flu shot. Flu season has already begun and New Mexicans are encouraged to protect themselves and others from influenza by getting their flu shot.
The science of the flu vaccine and how it affects the body is a common concern every fall. Dr. Angela Sanchez, family medicine physician with Lovelace Medical Group, explains how the flu shot works:
"The flu vaccine introduces proteins from viruses into the body in small amounts and creates an immune response. This response trains the body to fight off the proteins the next time you see them," said Dr. Sanchez.
So what viruses does the flu shot protect us from? According to Dr. Sanchez, the typical flu shot protects against three or four subtypes of influenza, including H1N1 (the swine flu).
Keep in mind that getting vaccinated won't help with everyday illnesses.
"The flu shot does not work for the common cold, the stomach flu (which is a different kind of virus) or allergies," explained Dr. Sanchez.
Annual influenza vaccinations are recommended for everyone over 6 months of age. People at a high risk for influenza complications, such as older adults, pregnant women and young children are urged to get vaccinated.
Getting vaccinated is easy, fast and does not cause any serious side effects.
"The flu vaccine typically causes minimal pain at the injection site. Some people can feel a little sluggish or warm on the day of the vaccine but it is unusual to develop a real fever or illness. Serious side effects are rare," shared Dr. Sanchez.
Along with receiving the flu shot, Dr. Sanchez emphasizes the importance of other preventative measures.
"The influenza vaccine clearly and measurably saves lives, but washing your hands and avoiding contact with sick people are other helpful measures," shared Dr. Sanchez.
It is possible to still get the flu even when you are vaccinated. Exposure to the flu virus before receiving a flu shot or before the vaccine kicks in (antibodies that provide protection develop in the body about two weeks after vaccination) can increase your risk.
If you are exposed to viruses not included in the seasonal vaccine, this can also lead to flu infection.
"Since there are new versions of the circulating virus every year, it is important to get vaccinated every fall," said Dr. Sanchez.
Don't wait to get your flu shot. Call 505.727.2727 to schedule your flu shot today.