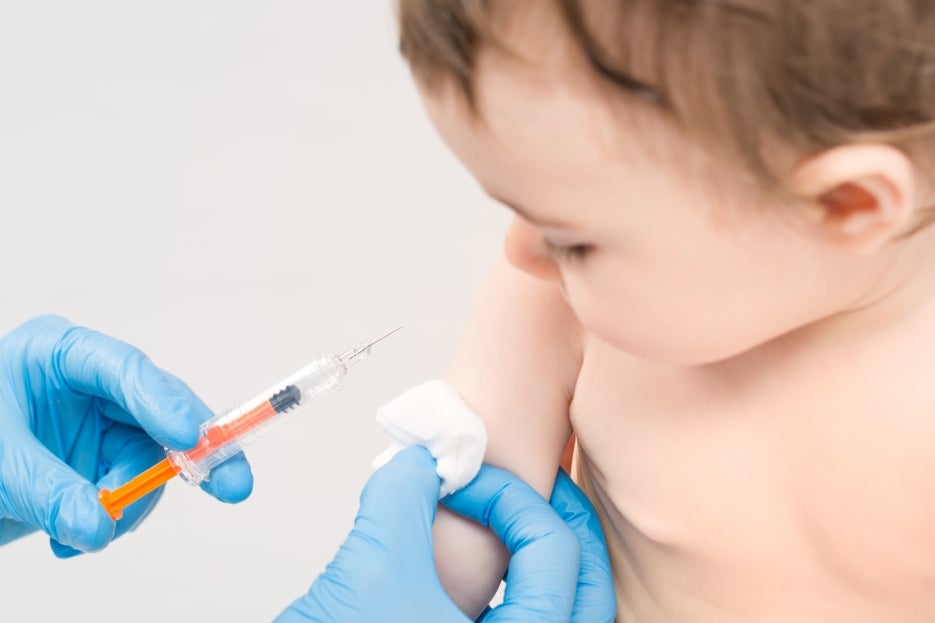 As we navigate through the coronavirus pandemic, it is vitally important to continue with routine infant immunizations. New Mexico has seen a 20 percent decrease in immunizations given over the course of the past several months.
In addition to taking precautions to prevent the transmission of COVID-19 to your children, it is important to continue with taking precautions to prevent other childhood preventable illnesses.
"There are still outbreaks across the country of vaccine-preventable illnesses such as measles and pertussis, commonly known as whooping cough," said Kristina Gutierrez-Barela, MD, board-certified pediatrician with Lovelace Medical Group. "With families not wanting to go to doctor's offices to receive immunizations, we may see even greater outbreaks than before."
Lovelace Medical Group clinics are taking appropriate safety precautions to ensure your children will be safe when receiving vaccinations.
Individuals with any known COVID-19 exposure or symptoms related to COVID-19 cannot currently be seen in the clinics.
All staff members are screened at the beginning of their shifts and wear masks at all times. Appointments are spaced so as to limit wait time in the lobbies and the amount of patient to patient contact.
All areas are cleaned repeatedly and rooms are disinfected between patient visits.
Family members and patients over the age of two are required to wear a mask at all times.
Only one family member is allowed to accompany the child to restrict the amount of foot traffic in the clinics.
In addition to our routine precautions for sterility with administration of immunizations, all staff members hand sanitize and wear gloves and masks when administering vaccinations.
Before bringing your children in for their vaccinations, offer some positive words of encouragement and assure them that this is in their best interest.
"We encourage parents to emphasize to their children the importance of still continuing with routine immunizations and how important this is for their health, especially during the pandemic," said Gutierrez-Barela. "Reassure them that the doctor's office is very sanitary and extraordinary precautions are taken to keep staff and patients safe to prevent the spread of germs.
Gutierrez-Barela also recommends parents to keep a shot record at home in addition to the records kept in the clinics.
To schedule an appointment with a Lovelace Medical Group provider, call 727.2727.