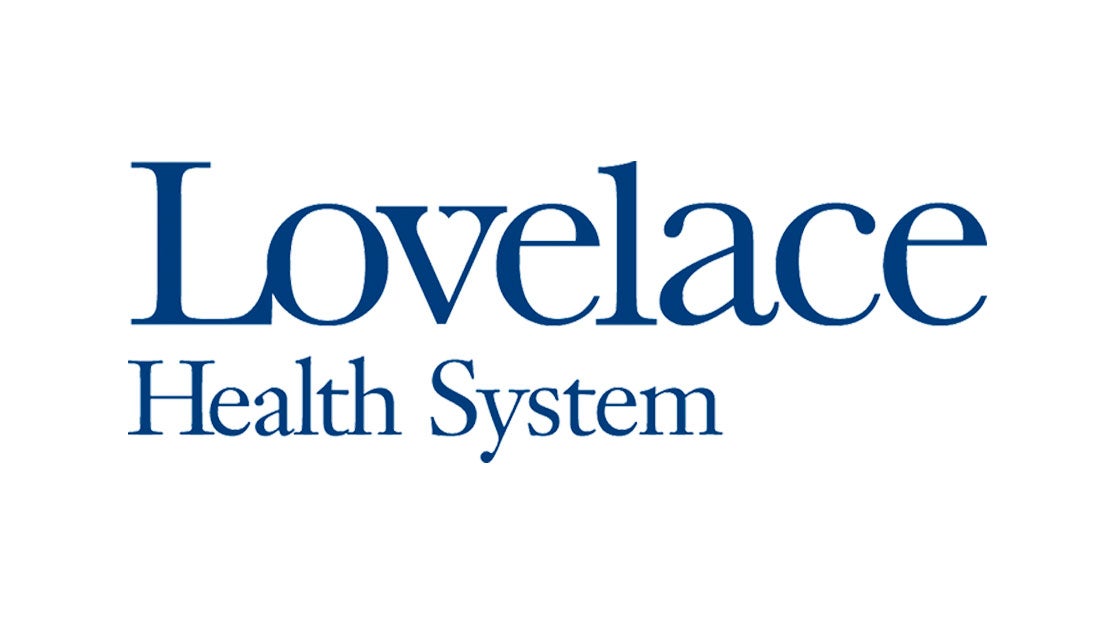 By Maria Castellucci | September 8, 2018
For Griselda Cruz, the long drive from her home in Indiana to Alivio Medical Center in Chicago is well worth it.
Cruz, 25, likes that she can speak with the Alivio providers in Spanish, her first language. She also feels they take good care of her and her three young children.
Cruz visits Alivio for pediatric and women's healthcare appointments. "If my children are sick, they can see them on the same day," she said in the waiting room of one of Alivio's clinics in the city's Little Village neighborhood, which has a predominantly Latino population.
Alivio, a federally qualified health center that opened in 1989, has a mission to provide culturally competent care to Chicago's Latino community. It only employs providers who can speak both English and Spanish and offers services taking into consideration the population's unique needs.
Alivio's tailored approach to serving the Latino population is becoming increasingly necessary across the country as the healthcare system tries to catch up with those growing demographics. In Chicago, Latinos represent an estimated 29% of the population as of 2017, according to the U.S. Census Bureau.
But providers like Alivio are an anomaly.
Even with the quickly changing landscape in the U.S., experts think healthcare systems aren't prepared to adequately treat the Latino population, which has unique healthcare challenges and needs. (For the purposes of this story, we're using Latino instead of Hispanic, which is the term used in census data that includes all Spanish-speaking people.)
Latinos are 50% more likely to die from diabetes or liver disease than whites. They are also 23% more likely to be obese.
Only a few healthcare systems—even those in areas with a large Latino population already—have invested in services targeted for Latinos beyond language services, which hospitals are legally required to provide under the Civil Rights Act.
"In order to provide high-quality care to this sizable and growing population, it's vital to consider language and culture," Alivio CEO Esther Corpuz said. "When I was trying to sell to hospitals how important it is to have bilingual, bicultural providers, I would tell them it affects quality scores. You can imagine if things get lost in translation, mistakes can happen—medical errors."
Melissa House exams patient during monthly pregnancy check-up.
Melissa House, a bilingual nurse practitioner at Alivio, exams Brenda Salmeron during her monthly pregnancy checkup. Salmeron said she found out about Alivio through a friend and likes that she can speak to her provider in both English and Spanish. (Bill Healy)
A new Health Affairs study that showed California, which in 2015 became the first state in the nation to see the number of residents who identified as people of color eclipse whites, now has better outcomes than the rest of the nation because of the state's diversity. The study found all populations except for blacks had lower rates of mortality and infant mortality and higher life expectancy than the national averages. The major drivers were better outcomes among both Latino and Asian populations, which combined make up 52% of the state's population and had lower mortality and higher life expectancy than whites. One factor was that communities of color cater to their residents' needs.
The pressure is on for healthcare systems to offer services like the ones at Alivio. Latinos made up 18% of the U.S. population in 2017, accounting for half of the population's growth since 2000. A statistic that should concern providers is that 17% of Latinos are uninsured, the highest rate among all ethnicities, meaning the growing population may also lean heavily on providers' uncompensated-care budgets.
Additionally, census data projections show 24.6% of the population will be Latino by 2045, and the U.S. will be minority white.
The healthcare workforce doesn't reflect these demographic characteristics. There are only 105 Latino physicians per 100,000 Latino patients, compared with 315 white physicians per 100,000 white patients, and research shows the disparities are only getting worse.
"I wish it were as simple as language but I think it's more complex. There is culture, socio-economics, social determinants of health—many things that I think are very real for patients across the country that need to play into how the healthcare system adapts to the healthcare population they are trying to serve," said Dr. Gloria Sanchez, associate clinical professor of the David Geffen School of Medicine at UCLA, who conducted a study of Latino physicians. "I hate to say it but they (providers in states with large Latino communities) are not ready."
The states with the largest populations of Latinos by percentage are New Mexico, California and Texas. Healthcare systems in those states offer a variety of approaches.
The methods vary
(Los metodos varian)
Presbyterian Healthcare Services, based in Albuquerque, offers some services in Spanish, but doesn't have programs or initiatives specifically for the Latino population, according to a spokeswoman.
Houston-based Memorial Hermann also doesn't provide programs targeted at Latinos. Instead, the health system implements programs focused on patients' insurance status or disease, said Carol Paret, senior vice president and chief community health officer. "Houston is certainly a multi-ethnic community, so we find that there are more important kinds of breaks in populations rather than just ethnicity," she said. "Houston has a huge uninsured population, so we deal with that population."
Texas, which didn't expand Medicaid, had a 16.6% uninsured rate in 2016, the highest in the U.S. According to 2010 census data, 39.4% of the population was Latino.
Memorial Hermann tries to enroll the uninsured and Medicaid populations who are high users of the emergency room in medical homes. The system also hires patient navigators who are bilingual. The goal is to set patients up in a model that will work best for them. "We do this at the individual patient level," Paret said. "What do you need and what will work for you?"
Albuquerque-based Lovelace Health System and Oakland, Calif.-based Kaiser Permanente have both made more targeted approaches to care for the Latino population. About 38% of Lovelace's patient population is Latino, according to Dr. John Cruickshank, CEO of the system's medical group. Because of that percentage, "We really need to pay a lot of attention to meeting the needs of that group culturally."
Lovelace, which operates five hospitals in New Mexico, opened a clinic early last year in a predominantly Latino neighborhood in Albuquerque because there were limited healthcare options there. Lovelace also hired a bilingual Latino physician to work there.
Designing an app
(Diseñando una 'app')
Lovelace is also currently working with the National Institutes of Health and the National Cancer Institute on a mobile app targeted at Latino women to manage their diabetes. The app is still in development, but Lovelace plans to roll it out to its patient population during the pilot phase.
"It's important to focus our work on women; the Latino family structure is a matriarchy, so they are making a lot of decisions about diet and how the family receives healthcare," Cruickshank said.
Kaiser Permanente has focused on training its workforce to understand and consider the unique culture of Latinos. One of its programs offers education to physicians about Latino culture and how it might affect care. For instance, classes touch on how to address religious beliefs and any alternative care Latino patients might be seeking outside of traditional Western medicine, such as herbal treatments.
Seniors gathering at Casa Maravilla.
Seniors gather for meals and coffee every day at Alivio's Casa Maravilla, a housing and activity center for adults ages 55 and over. The center opened in 2011 and provides meditation, fitness classes and wellness courses. (Bill Healy)
"We want to make sure our staff are all trained so they know how best to care for our patients, and it's not only about language but cultural nuances," said Dr. Gina Gregory-Burns, physician director of diversity and inclusion at Kaiser Permanente.
Kaiser also provides English and Spanish education classes for patients on different diseases like diabetes and hypertension. Weight loss and emotional wellness sessions are offered, too. A bilingual health educator typically runs the classes.
Lack of insurance also can prevent Latinos from seeking care, allowing conditions to worsen, Alivio's Corpuz said. To address this, the center deploys a mobile wellness unit to different parts of the community to let residents know healthcare is an option for them even if they lack insurance. As a federally qualified health center, Alivio offers free services to those who qualify and charges others on a sliding scale determined by their income. A typical visit costs $30.
Problems that haven't been solved
(Problemas que no se han resuelto)
Although hospitals are required to offer interpreter services to patients, it's much more beneficial if the provider can speak in the patient's preferred language, Corpuz said.
Corpuz said it's become increasingly more competitive to recruit providers who speak Spanish because the pool of options is not only small, but more hospitals are realizing such providers are an asset.
Efforts and initiatives to improve those numbers are underway. A program at UCLA, called the International Medical Graduate Program, recruits immigrants from Latin America with medical degrees to complete their residency training in primary care. The program helps students pass the U.S. medical board examinations, which can be difficult without the additional help because of differences in testing practices.
The doctors are then required to work in an underserved community with a high Latino population for at least two years. A large majority of the doctors—75%—choose to stay in the community after the two years are up, said Dr. Michelle Bholat, executive director of the program.
A total of 128 students have participated in the program since it started in 2007. "No other program in the country exists that does this, and we hope that we can take this concept and make it work in the Southeast and North," Bholat said. "It is about serving your community and where your community is missing doctors."
Finding the right providers has been essential to Alivio's approach, which emphasizes the fact that all parties benefit if culturally sensitive care is provided properly. "It's not just about patient experience," Corpuz said. "It has an effect on compliance and really the whole continuum of care."