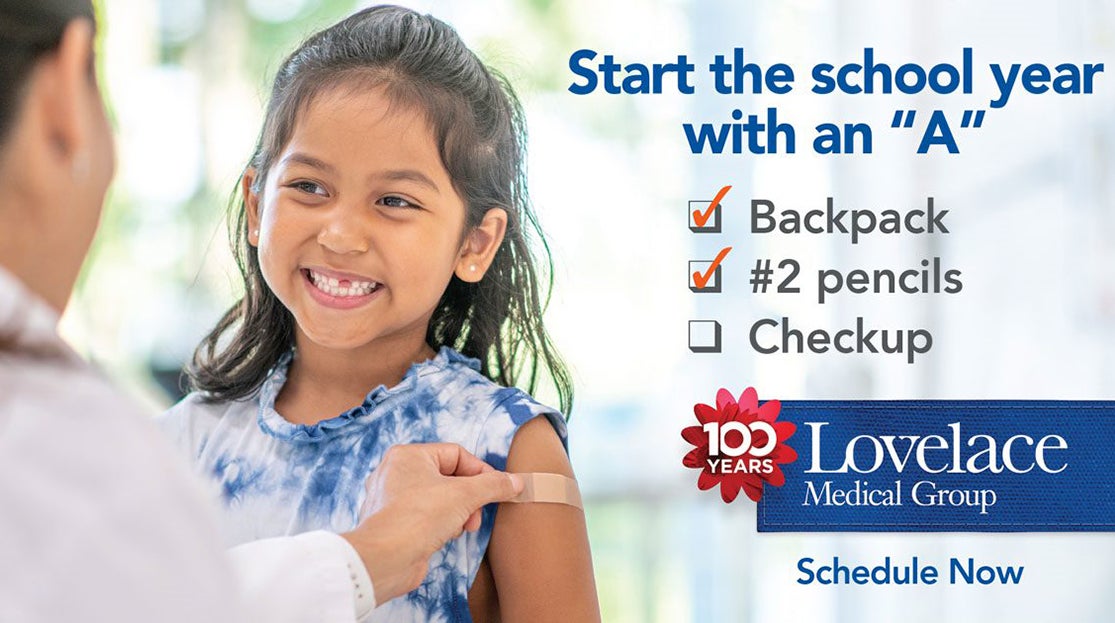 Your child's health is one of your main priorities, especially in light of changes caused by recent COVID-19 disruptions. That's why it's important to start the new school year off right with a visit to your child's primary care provider for a physical.
Most children need an annual well-child visit with their provider from ages 3 to 21. When your child starts attending school, these visits are usually scheduled for late summer and become "back-to-school" physicals.
Your child's physical
During a typical back-to-school physical, your physician will likely discuss:
Developmental progress. Using general benchmarks for a normal child's development, your primary care provider will examine your child's height, weight and blood pressure and compare the results to the benchmarks. He or she may also provide tips on nutrition and lifestyle changes if any of these measurements are too high or too low. There will also be an examination of your child's ears, nose, throat and lymph nodes. The goal of taking these vital statistics every year is to monitor your child's development in order to catch any problems early.
Puberty. In girls, puberty usually starts with breast development and the appearance of pubic hair sometime during ages 8 - 13. Her first period will usually occur about two years after breast development begins. With boys, the enlargement of their testicles is the first sign of puberty, usually around age 11, but it could be anytime between ages 9 and 15. During this time, the penis lengthens and pubic hair grows.
Immunizations. Your provider will check to see if your child is current with all required immunizations, which may also include a discussion about the recommended COVID-19 vaccinations for children age five and older. Your school may need this information before the school year starts.
Safety information. Your doctor may ask about your child's activities and the corresponding safety measures associated with each activity, such as wearing a helmet while riding a bike or skateboarding. He or she may also mention wearing a seat belt and maintaining a healthy social distance, especially at school during outbreaks of the coronavirus.
Sports and activities. Student-athletes may require additional testing and discussions about healthy eating, safe exercise practices and how to maintain a healthy body during the season. If a sports injury occurs, your primary care provider will be able to refer you to a specialist for additional care or treatments.
Tips for a successful physical
You can maximize the effectiveness of your child's back-to-school physical by creating a list of questions to ask your provider. To prepare this list of questions, first consider issues like the following:
Has your child complained about any pain, fatigue or another problem?
Any learning difficulties?
Changes in any eating, sleeping or activity habits?
Does your child take any medications regularly?
Bring the list with you to the appointment and discuss the issues with your provider. It's important to note that some cognitive or behavioral problems in the classroom often start with physical issues, such as poor eyesight.
By discussing these issues with your child's healthcare provider, you can take an active role in your child's health to help them have an enjoyable and successful school year.
If you would like to schedule a back-to-school physical for your child, visit our website to make an appointment or call 505-727-2727.