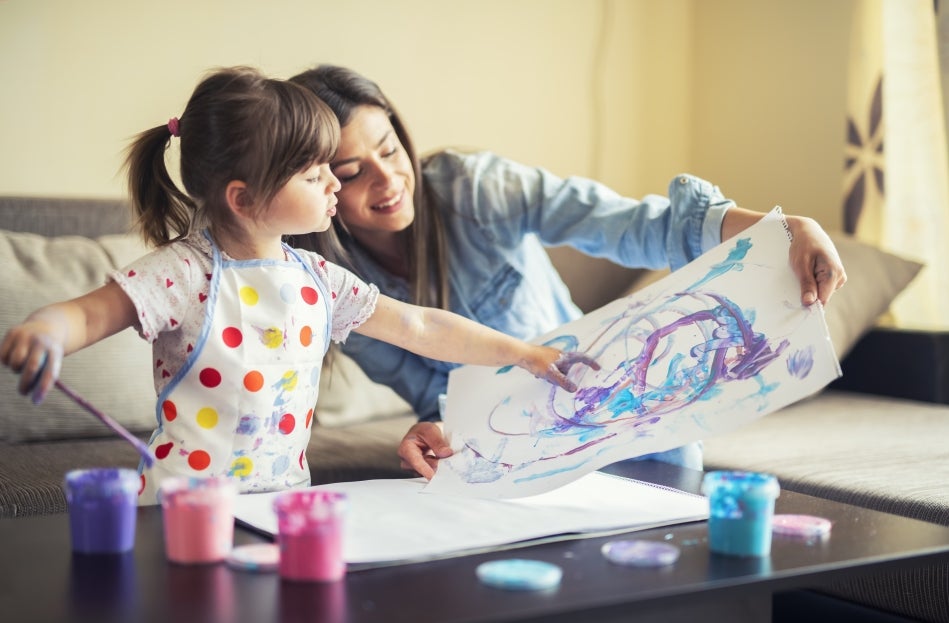 Re-engage, Reconnect and Make Memories!
Unexpected time at home can be a transition. There can be added stressors when you are worried about work and illness. Try taking a few moments to re-engage and reconnect with your family. Make some memories. If you're looking for activities to keep your toddler or young child busy, learning and entertained, check out the ideas below!
For Toddlers
Ages 13-18 Months
Ages 19-24 Months (and Older)
50 At-Home Toddler Activities
101 Fun Things to do with Toddlers
Best Puzzles for Toddlers
For Young Children
How to Play "I-Spy"
Rainy Day Fun
Blowing Bubbles
DIY Crafts
Safe, Easy Finger Painting
Jump Like a Frog!
Learning Fun
For Young Children
Sensory Bins – to touch and manipulate
Putting In & Taking Out – container fun

As always, keep safety in mind. For information on our Labor of Love program, please call 727.7677