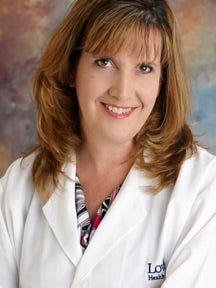 Office Location
Lovelace Medical Group | Golf Course Road
10511 Golf Course Rd NW
Albuquerque, NM 87114

Get Directions
About Starla Dupree, CNM
Starla Dupree, CNM, MSN, is a certified nurse midwife with a variety of nursing experience.
Prior to joining Lovelace, Starla established a nurse midwifery practice and served as a preceptor to University of New Mexico midwifery and nurse practitioner students at a community-based hospital in Gallup where she practiced for more than 15 years.
Starla earned her bachelor's degree in nursing from East Central University in Ada, Okla. She earned her midwifery certificate from the Frontier School of Midwifery and Family Nursing in Hyden, Ky. Starla went on to earn her master's degree in midwifery from Philadelphia University in Philadelphia.
Starla is certified in Basic Life Support (BLS) and has completed the Neonatal Resuscitation Program (NRP).