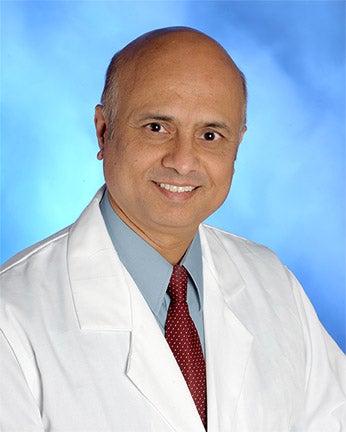 Review Score:

3.7 out of 5 (See Reviews)
Office Location
Lovelace Women's Hospital
4705 Montgomery Blvd NE
Albuquerque, NM 87109

Get Directions
About Asit Bhatt, M.D., FACOG, MRCOG
Asit Bhatt, M.D., is an OB-GYN physician with a vast and varied clinical experience in obstetrics and gynecology in Great Britain, India and the United States. He is the only New Mexico physician board-certified in Minimally Invasive Gynecologic Surgery from The American Board of Obstetrics and Gynecology.
Dr. Bhatt earned his bachelor's degree in medicine and surgery from the University of Mumbai, India. He graduated from the Obstetrics and Gynecology Residency Program of the West Virginia University in Morgantown, WV.
Dr. Bhatt has strong surgical skills and specializes in minimally invasive surgery in gynecology. He loves to deliver babies as naturally as possible, while still being adapt at complex obstetric maneuvers.
Dr. Bhatt is a member of several professional organizations. He is fluent in Hindi, Gujarati, Marathi and speaks limited Spanish.