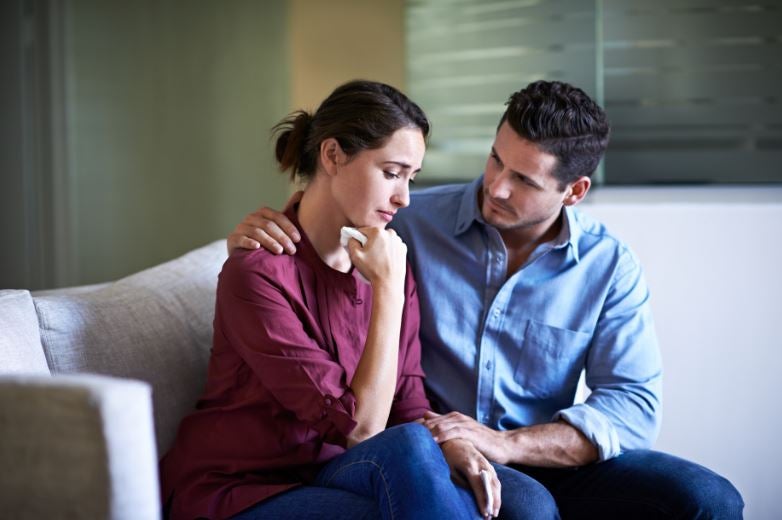 Every family has their own path to building their family. For some this is through pregnancy, for others, this is through adoption. Either of these paths may be an option in families where infertility is a factor.
Infertility means not being able to become pregnant after a year of trying to get pregnant and having unprotected sex. Because fertility drops as women age, some providers assess women over the age of 35 who are unable to get pregnant after six months. Infertility may also mean a woman can get pregnant, but keeps having miscarriages or stillbirths. Infertility can occur because the male partner has a low or absent sperm count and is unable to contribute to conception. According to the CDC, about 10 percent of women have difficulty getting pregnant or staying pregnant. About 7 percent of men have low or absent sperm.
Several steps need to take place for a pregnancy to result. Infertility can occur if any of these steps do not occur:
• A woman must ovulate (release an egg from her ovary)
• Fertilization must occur (a man's sperm must join with the woman's egg)
• The fertilized egg must travel along the fallopian tube towards the uterus (womb)
• Implantation must occur (the fertilized egg must attach to the lining of the uterus)
For many couples, these steps occur seamlessly and conception occurs. For some couples, however, there is a glitch in one or more parts of this process and infertility is the result.
Infertility does not mean the end of a dream to build your family. Your OB/GYN can help you evaluate the various steps of conception to determine what (if any) medicines might help you on your journey. Specialists can support your path through Assisted Reproductive Technology (ART) if needed. Adoption is an option many families pursue regardless of their fertility.
The first step beyond simply trying to get pregnant is to schedule an appointment with your OB or nurse midwife for a preconception evaluation and discussion. Your provider can provide information about conception and medical support when additional testing or medication is needed to obtain, or maintain, a pregnancy.
To schedule an appointment with a Lovelace Medical Group women's health provider, call 505-727-2727. You can also contact Labor of Love by calling 505-727-7677 for support accessing community resources before, during, or after your pregnancy. Our goal is to provide our families with the best resources our community has to offer.
Submitted by Kym Halliday Clear, RN / Manager Community Programs, Lovelace Women's Hospital & Lovelace Labor of Love
Resources:
https://www.cdc.gov/reproductivehealth/infertility/index.htm
https://www.womenshealth.gov/a-z-topics/infertility
https://resolve.org/infertility-101/what-is-infertility/