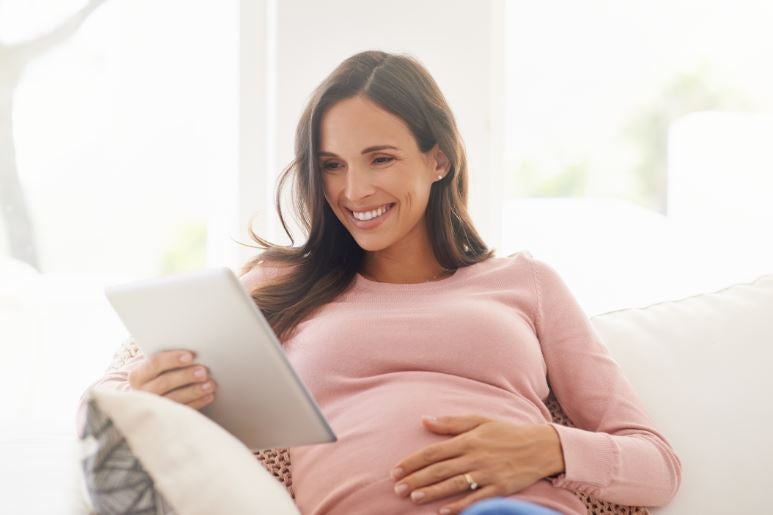 Why see a health care provider early in pregnancy?
Give you and your baby the best start by seeing a health care provider early. Prenatal care is the care you receive during pregnancy, and a healthy pregnancy is the best way to promote a healthy birth. Mothers who receive little or no prenatal care are more likely to have babies with health problems. The earlier you start prenatal care during your pregnancy, the better your health and that of your baby. Schedule an appointment as soon as you think you are pregnant and Lovelace Labor of Love can help you get started with your prenatal care early. We encourage patients to attend all of your appointments, even if you feel fine.
Why do I need to see my prenatal care provider often? Regular visits:
• Reduce the risk of pregnancy complications for mom
• Help control existing conditions like high blood pressure or diabetes
• Make sure medications during pregnancy are safe
• Reduce the risk of premature birth and other complications
• Provide accurate nutrition information
• Keep track of baby's development
• Schedule tests as needed
• Learn about labor, delivery and baby care
During your visits you may discuss the physical changes of pregnancy and tips to keep you comfortable during these transitions. In your Bump to Baby book (given by your provider), there is a complete guide to basic yet essential resources and answers to commonly asked questions. More significant topics covered are mother's milk, infant feeding plans, birth partner information, self-care, community resources and much more.
How can Labor of Love help me?
Community health workers at Labor of Love are here for you. Lovelace Labor of Love can help you find insurance and help you access outside resources like WIC and Home Visiting. Our staff encourages education classes for delivery, baby care and breastfeeding. Many of our classes are free like prenatal yoga, Loving Families and New Parent Group. We are here to support and guide you through these special and important months.
To learn more about our Labor of Love program, call 505.727.7677.