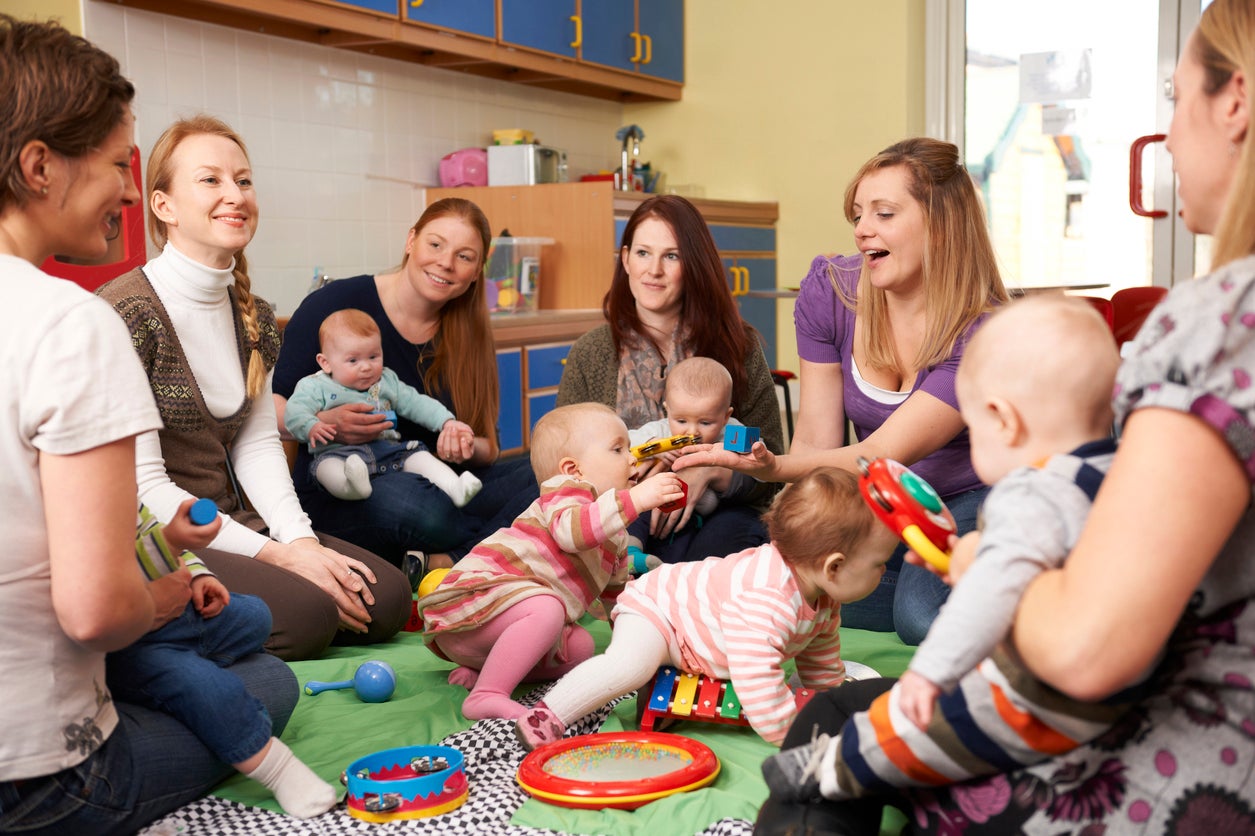 Motherhood Is…
A Life Changing Gift
Full of Long Nights, Blissful Days, Endless Smiles and Forever Love
Overwhelming, Strengthening
Responsibility
Exciting, yet Terrifying
Conflicting Feelings
Exciting Milestones
Grace upon Grace
Sacrificial Love
Constant Worry
Letting Go of Expectations and Perfection
Something New Everyday
My Greatest Blessing
-Written by Lovelace's New Parent's Group
Thank you to our parents for that sweet and significant poem! This wonderful class is not just for first time parents, it is for any new parent. We have a few toddlers making friends, just as their parents are making friends. New Parent Group (NPG) provides a safe place to ask questions and learn from other moms. Lactation specialists attend to instruct and support breastfeeding. March of Dimes, social workers and NICU support teams also have information and resources to share. The class is offered at Lovelace Women's Hospital most Wednesdays from 10 a.m.- noon. Snacks are provided and no registration required! We understand that as a new parent, just getting out the door can be tricky enough. Simply arrive when you get here.
There are special events some weeks at different locations to introduce parents to community resources. There have been NPG meetings at parks and Explora! (Thursday, December 15, NPG will be held at the Main Library, located downtown at 501 Copper Ave. NW. No meeting on Dec. 14, 21 or 28. ) January 4 will be the first meeting for 2017 after the holiday break. Any new parent from the community may attend.
Parents talk about napping, lack of sleep, time management, postpartum depression, growth and development, stress management, baby wearing, strollers, boppies, you name it! Join us and enter into a splendid place of noise, gurgling, soft skin, milk, laughter, tears and a whole bundle of love.
This blog post written by Labor of Love Contributor Catherine Roth CCHW, Poem written by parents of the New Parent Group