Varian 21iX
technology
The Varian Real-time Position Management (RPM) system is a non-invasive, video-based system that allows for clean imaging and treatment of lung, breast and upper abdominal sites. The RPM system is accurate, easy to use and fast. It is comfortable for the patient and accommodates both breath hold and free breathing protocols.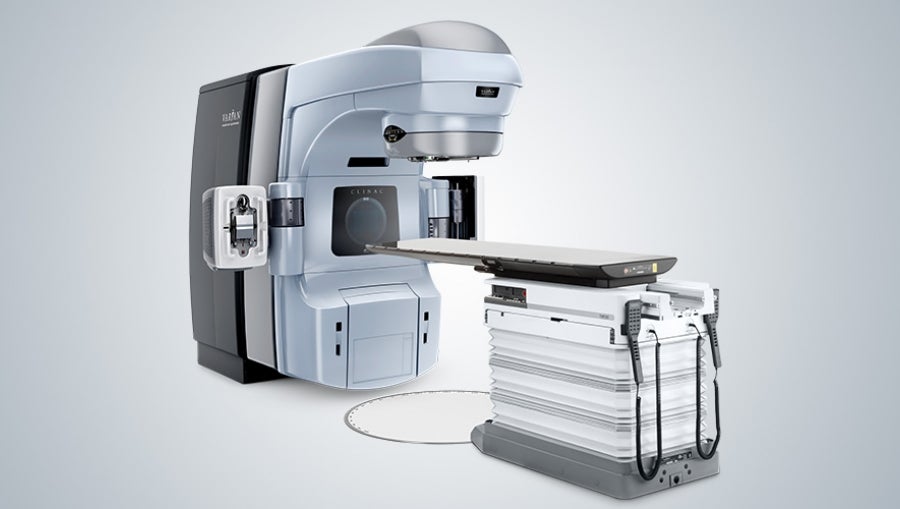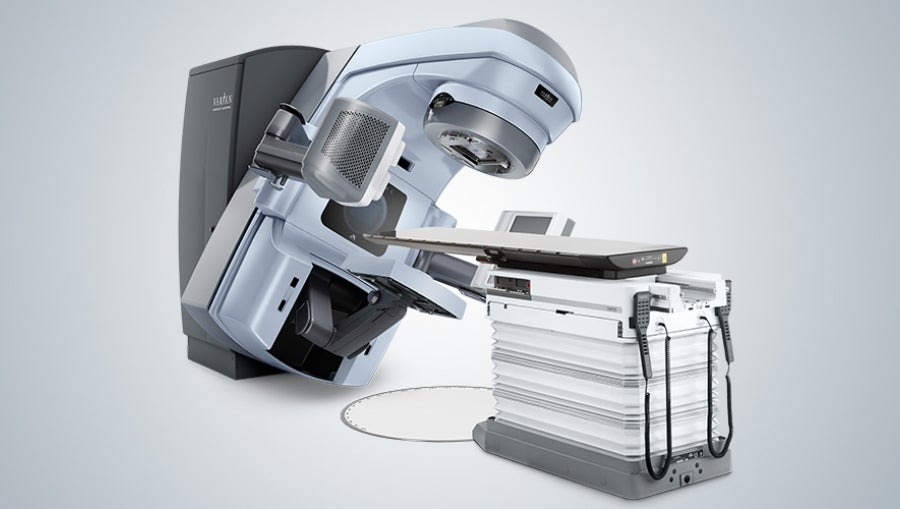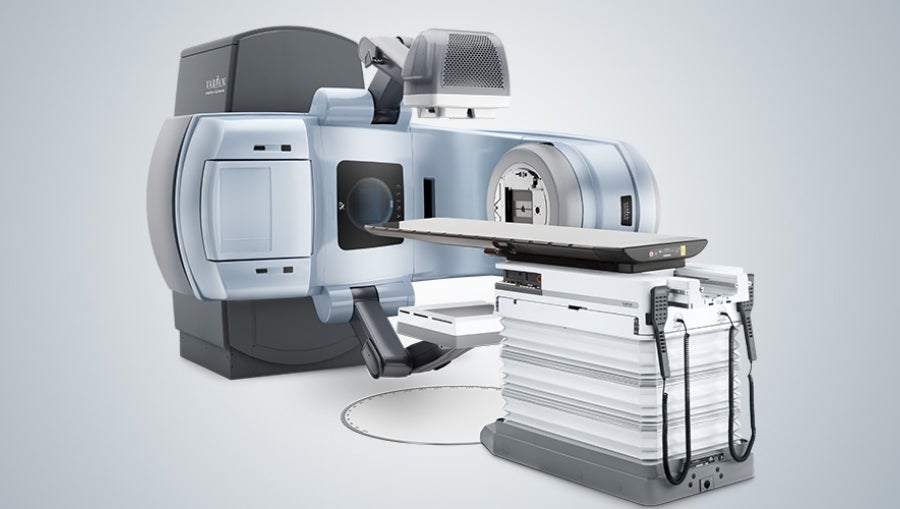 Real-time Position Management Respiratory Gating
The RPM system allows clinicians to correlate tumor position in relation to the patient's respiratory cycle. Using an infrared tracking camera and a reflective market, the system measures the patient's respiratory pattern and range of motion and displays them as a waveform. The gating thresholds are set when the tumor is in the desired portion of the respiratory cycle. These thresholds determine when the gating system turns the treatment beam on and off.
key features
Varian PRM interfaces CT and CT/positron emission tomography scanners
A lightweight marker allows for improved patient comfort
Specially designed predictive filter monitors and predicts breathing patterns and can account for patient's coughing or changes from predicted breathing patterns
Immediate access to gated verification images from the On-Board Imager (OBI) system during treatment through Eclipse
Pre-treatment verification can be performed b the OBI fluoroscopy mode
Gated radiographic image acquisition uses the OBI during the correct phase of the respiratory cycle
The process of image acquisition and gated treatments is fully automated
After treatment, a record of the gating trace and image window can be stored for later use
For more information about Lovelace Cancer Center, or to schedule an appointment call 505.727.7000.