Left Ventricular Assist Device
overview
For patients who have reached a stage of advanced heart failure where the heart is no longer able to pump enough blood to meet the body's needs, a left ventricular assist device (LVAD) may be an option. A multidisciplinary selection committee meets regularly to discuss patient cases that may be candidates for this procedures.
technology
The LVAD is a surgically implanted mechanical pump that is attached to the heart and powered by a set of external batteries. The pump works with the heart to help pump a larger volume of blood with less stress on the heart.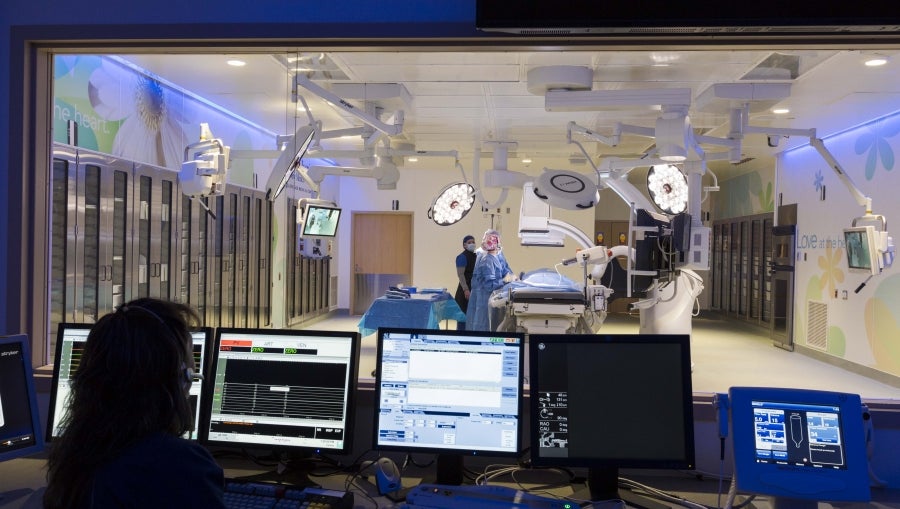 patient care
Heart Hospital of New Mexico performed the first LVAD in New Mexico. This development in patient care means patients can stay closer to home for their treatment and benefit from the support of thier loved ones throughout the treatment and recovery process.
For more information on the LVAD or to schedule an appointment with a cardiologist, please call 505.841.1000