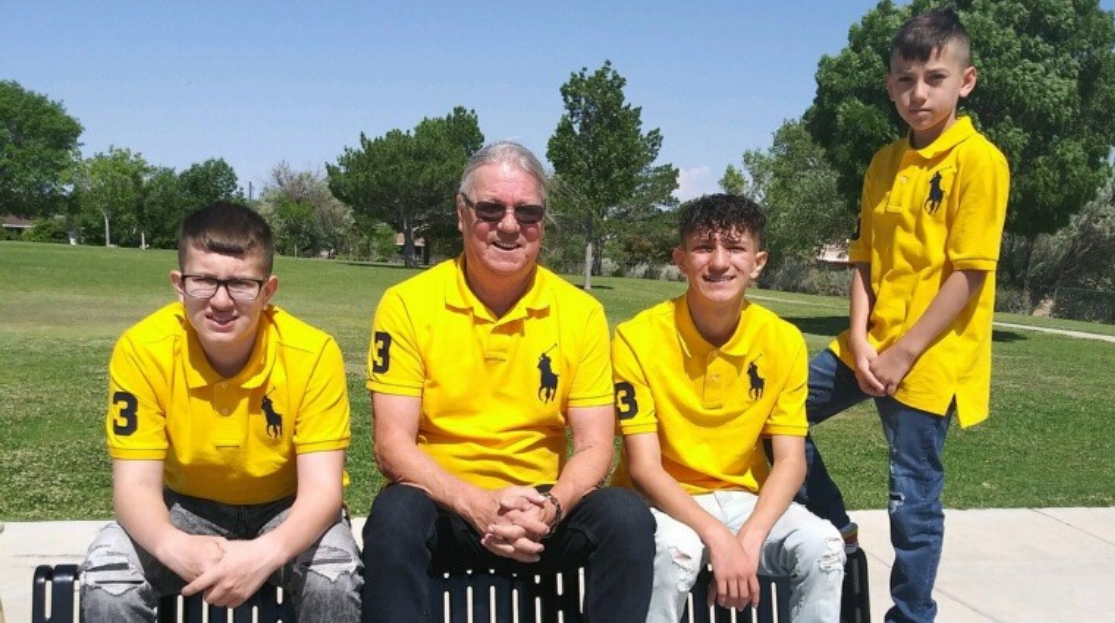 Donald Ortiz knows the importance of getting routine physicals done. So, when Dr. Fredie Diaz, primary care provider with Lovelace Medical Group, suggested he do a full work-up after missing an annual physical, Donald had no hesitance to do so. This full work-up at his visit was a critical part of his story.
"When I went in for my physical, Dr. Diaz said let's do the urine, blood, cologaurd and all the lab work," said Ortiz. "That is how we caught it – the cologaurd was how my cancer was revealed. Two weeks later, I went to see Dr. James Martinez, gastroenterologist with Lovelace Medical Group, for a colonoscopy. The colonoscopy showed cancer in my lower intestine.
Following the colonoscopy, Ortiz was referred to Dr. Mario Leyba, general surgeon with Lovelace Medical Group.
"During these challenging times, Lovelace was good at getting everything moving," said Ortiz. "It was all happening very quickly which made me very happy with Lovelace. After meeting with Dr. Leyba, the surgery was quickly scheduled and the cancer was removed."
Ortiz received wonderful news from his doctors following his discharge.
"Dr. Leyba called and told me that there were no signs of cancer in my lymph nodes or other parts of my body," said Ortiz. "Nothing attacked my liver, gallbladder or intestines – God sends and God is good. He then told me he didn't believe I would need chemotherapy, but wanted to leave that decision up to an oncologist."
Two weeks later, Ortiz was referred to an oncologist who also said he wouldn't have to undergo chemotherapy. The oncologist asked to see him in three months for a routine check-up.
Ortiz was pleased with the timeliness and professionalism in which Lovelace handled his care.
"The speedy way that my situation was handled was just amazing to me, especially while working through the COVID-19 pandemic," said Ortiz. "I was so blessed with the way everything happened, and like I said, God is good. I had the best team caring for me the entire time. Everyone was amazing. It takes a great team to get something like this done and I'm so thankful for them. When I was in the hospital recovering after my operation, I was treated with the utmost respect. And I would like to give the nursing staff at Lovelace Women's Hospital an extra kudos. They were excellent!"
Ortiz has great appreciation for his entire care team.
"I want to thank everyone, but if we had to start somewhere, I would start by thanking Dr. Diaz for catching my cancer," said Ortiz. "Of course, I would also like to thank Dr. Leyba. He did such an excellent job with my surgery. The rest was up to God."
Ortiz has fully recovered from his surgery and is enjoying spending time with his family. He takes walks with his daughters daily and says that he has the best care system at home.
For more information or to schedule an appointment call 727.2727.