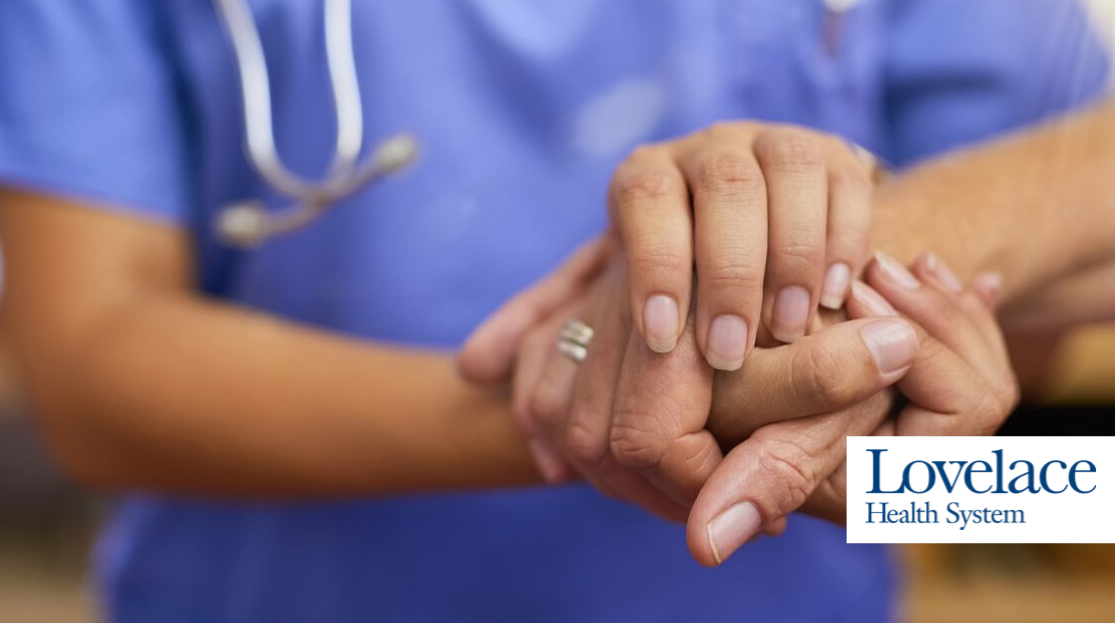 I will admit, when I first started working as a nurse, I really had little idea there was so much more I could do in nursing than dispensing medications and confirming doctors' orders. Through the years, my desire to provide education to patients became a passion as I realized patients needed a little one-on-one teaching. Being in the Emergency Department (ED) can be a difficult time, due to why people are there. Often patients can get home exhausted and realize they don't remember all of the care instructions given them at the hospital. Sometimes there are barriers at home that make keeping those instructions at the forefront. My work with Patient Connections at Lovelace Women's Hospital helps bridge gaps and supports healthcare access and navigation for our patients.
Patient Connections is the name of our program because we connect with our patients using nurturing compassion, innovation and effectiveness. This program is unique in that we are prevention-based. We want to save time and money for the patients, providers, and the community by preventing unnecessary repeat visits. We want to educate and support our patients on a path of healing. This means we reach out to clients to verify they have the correct care at the correct time and in the correct manner. We make sure patients have the information they need to make the best and most informed healthcare choices.
Patient Connections gift our clients with education and support to provide them the information and resources necessary to make the best health care decisions. We use several techniques to meet the needs of our clients, including a process called Teach Back, where we ask our patients to tell us in our own words what we just discussed. This provides a way for our patients to share what they now know and for our nurses to verify that they did a good job in teaching the content.
At this point in my career, I realized I get to be a teacher after all. Lovelace Women's Hospital Patient Connections provide opportunity to speak with some of our Emergency Department and Medical Surgical patients teach them about their conditions, which steps to take next, and offer a time to ask questions. The Teach Back Method allows the patients to repeat back what they have learned in their own words so the nurses can be assured of patient comprehension. I appreciate the chance to take care of our patients one-on-one, provide quality nursing care, and fulfill my passion to teach.
To make an appointment with a Lovelace medical provider or specialist, call Lovelace Care Concierge at 505.727.2727. If you are, or wish to be, a Lovelace Women's Hospital patient, call us at 505.727.3900 to access our Patient Connections program.
Blog submitted by Dori Balzer RN BSN for Patient Connections at Lovelace Women's Hospital.
---