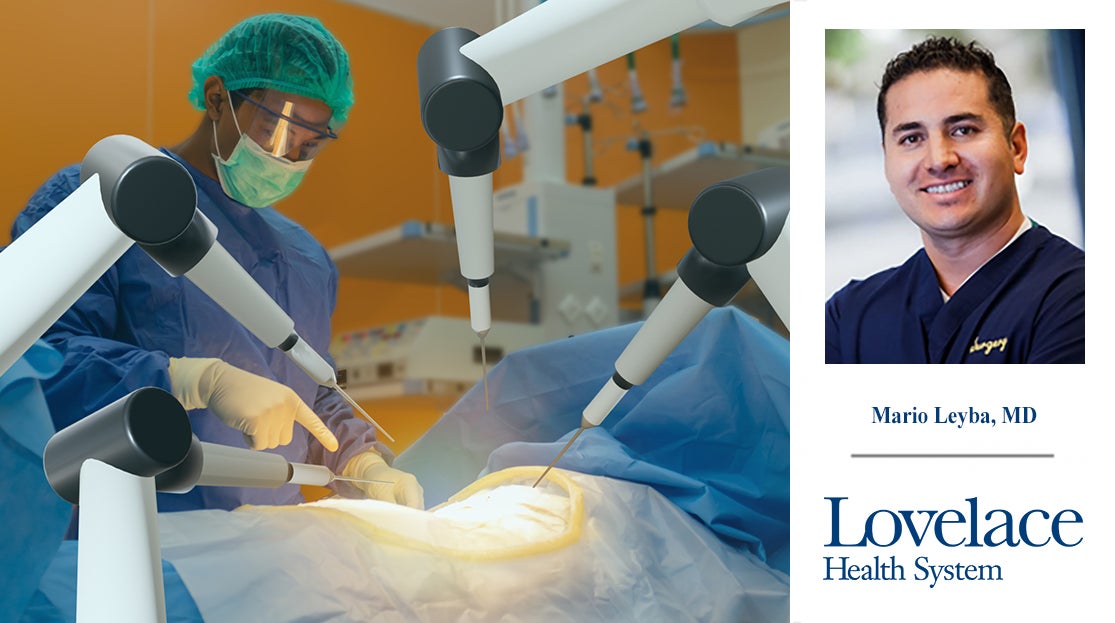 At first, Patricia Magnes thought the intense pain she was experiencing was a heart attack, but soon found out that she would need a cholecystectomy to remove her gallbladder.
A 71-year-old self-professed 'gym rat,' Patricia stays active by going to the gym two to three times a week. "I'll take an occasional class," she said, "but I do mostly cardio on the elliptical or Stairmaster and strength training with a personal trainer – stuff to keep me alive, I hope."
But she was at home when the severe pain struck. Her husband Harry, a physician, examined her and determined she was not having a heart attack. After traveling to the nearest emergency room, she was quickly transferred to Lovelace Women's Hospital where an MRI scan showed blockage in her gallbladder and pancreas due to gallstones.
What does the gallbladder do?
The gallbladder is a small, pear-shaped organ located below the liver in the upper right section of the abdomen. Its main function is to hold and release bile into the small intestine to help dissolve fats in our food. This makes fat-soluble vitamins and nutrients be more easily absorbed into the bloodstream.
Gallstones are hard, pebble-like shapes that form in the gallbladder, often made of cholesterol. When gallstones form, they can block the opening to the gallbladder and cause inflammation and pain, also called acute cholecystitis.
In Patricia's case, the blockage caused problems in her gallbladder and the nearby pancreas, which also aids in the digestion system. The pain and blockage were so severe for her that the only solution was to remove the gallbladder through robotic surgery.
How does robotic surgery shorten recovery times?
Somewhat misnamed because the surgeon controls the technology, robotic surgery is minimally-invasive surgery. That means that a patient is not surgically cut open-wide as we see on TV. Instead, three to four small incisions are made around the surgery site and long, narrow tools are inserted to perform the surgery.
Once the surgery is completed, the tools are retracted and the small incisions are closed. Since it takes less time for these small incisions to heal, a patient is usually back on their feet a lot sooner than after major surgery.
The benefits of Lovelace Health System's minimally-invasive surgical services include:
Shorter recovery time
Less pain
Less bleeding
Less chance of infection or other complications
Faster return to normal functions
Today's technology gets patients back on their feet
"My husband and I used to say, 'No way do I want some robot to work on me.' But when Dr. Mario Leyba explained how he controlled the equipment, we were convinced this was the way to go," she said.
"We were fortunate that Dr. Leyba was available that weekend. He sat behind the computer to operate the equipment and the surgery went very well."
Patricia was very pleased with the results. "Dr. Leyba performed the surgery on Saturday, I went home on Sunday, and I was back in the gym for a light workout on Monday," she explained.
"My experience at Lovelace Women's Hospital with Dr. Leyba and Dr. Maher Belmamoun, the amazing hospitalist; was just incredible," Patricia said. "The amount of caring that they give patients is just outstanding!"
With her surgery behind her, Patricia and her husband are making travel plans. "We are going to Arizona and California soon to see our family. It's a relief to know that this is all taken care of and nothing will hold us back. Thanks for having such great doctors!"
To schedule an appointment or for more information about Lovelace Health System's surgical services, call (505) 727.2727.