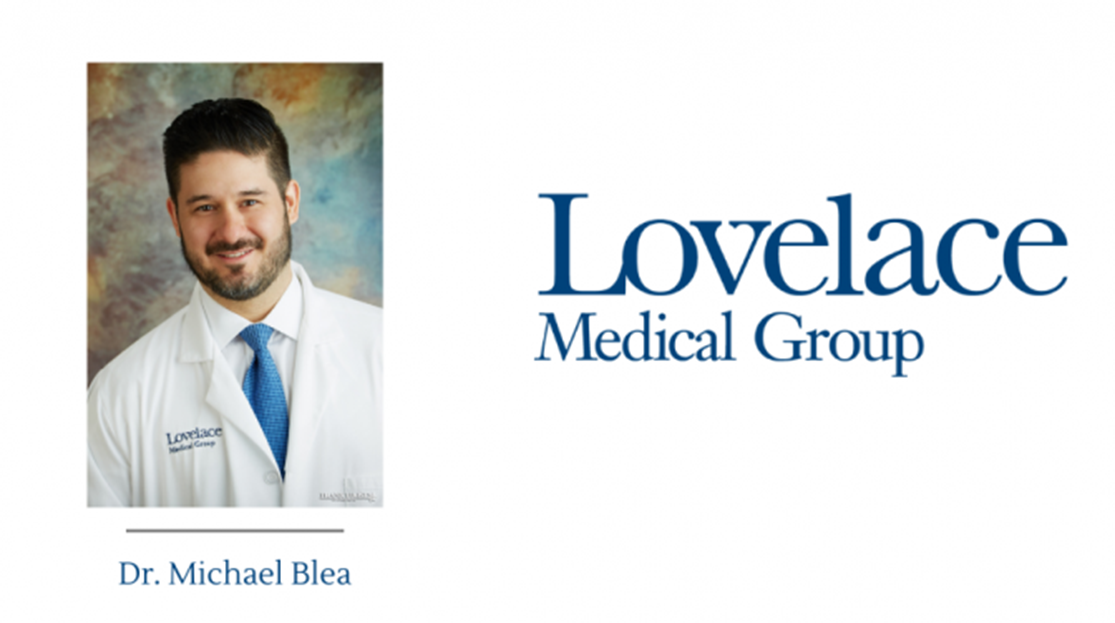 For 10 years, Michael F. experienced random, 24 - hour periods where he would become violently ill, in what he described as, "the closest [he's] ever felt to death." These bouts of sickness led him to the emergency room many times looking for answers. He tried to speak with his doctor about his symptoms to no avail. He went in to have imaging and other tests done, but he never got any solution or resolution from his consultations – until he was referred to Lovelace Medical Group general surgeon, Michael Blea, M.D.
"After searching for answers for years, I finally switched my primary care provider and got connected with Dr. Blea," Michael said. "I had one appointment where I described my symptoms and he said, 'Michael, I'm 95% sure you need to have your gallbladder removed.' So, he pulled all my records and went back through some of that stuff and found there was a family history of this. He explained everything to me and recommended surgery to remove my gallbladder."
The diagnosis and treatment plan Dr. Blea provided was welcome news after years of trying to figure out the cause of all of his pain and suffering.
"Before the surgery, I couldn't have the lifestyle that I wanted because my body was so swollen and I never knew when I'd have another episode," Michael said. "I'm a sales director and I travel a lot so getting sick and not being able to functionally do the job just wasn't an option, but that was the reality I faced before the surgery. The what-ifs were the worst part of it all, questions like, 'Is it something I ate? Should I not consume alcohol? Do I have a gluten allergy?' I just didn't know what to change, and over the 10 years I struggled with this, I tried a lot of different things that didn't work."
Dr. Blea evaluated Michael's condition and suggested using the da Vinci Xi surgical robot for the procedure. The da Vinci device has been coveted by doctors and patients for its innovation and precision. Surgery with the robot is less invasive, allowing for less time in the OR and faster recovery times for patients.
"I'm actually in orthopedic device sales and I'm very familiar with the da Vinci," Michael said. "So, when they brought the robot to Albuquerque, and Dr. Blea said he had trained on it, I was very much on board with it."
Michael went in for surgery in the late afternoon and was released the same evening. While everything went smoothly in surgery, Dr. Blea gave Michael strict instructions to monitor his symptoms closely and reach out to Dr. Blea personally if anything felt "off."
"Dr. Blea was even responsive in the wee hours of the night via text when I reached out to him for questions. The whole communication process was great from the investigation of the illness to post-surgical care."
Dr. Blea and his team worked with Michael leading up to the surgery and in the weeks following the procedure to ensure he was doing well and had everything he needed for a successful recovery.
"I appreciated the communication with Dr. Blea and his team," Michael said. "Dr. Blea went out of his way to make sure he got all the information and then took the time to review that with me in my second visit, as soon as he had it available. Basically, my gallbladder wasn't functioning and it was creating a build-up of bad fluids that was having a negative impact on the rest of my body. Since having my gallbladder removed, I'm much more comfortable doing virtually everything. I'm so thankful Dr. Blea listened to me, explained the issue and was able to find a solution to my problem."
Michael's advice for anyone dealing with unsolved medical issues is simple:
"Based on what I learned through my experience, I'd encourage people to ask questions and to continue to ask questions when they feel like they're not getting the answers they're looking for," Michael said. "In my experience, it's all about good communication and getting connected with the right doctor."
To learn more about our minimally invasive treatments, call our Lovelace Medical Group General Surgery clinic at 505.727.7050.