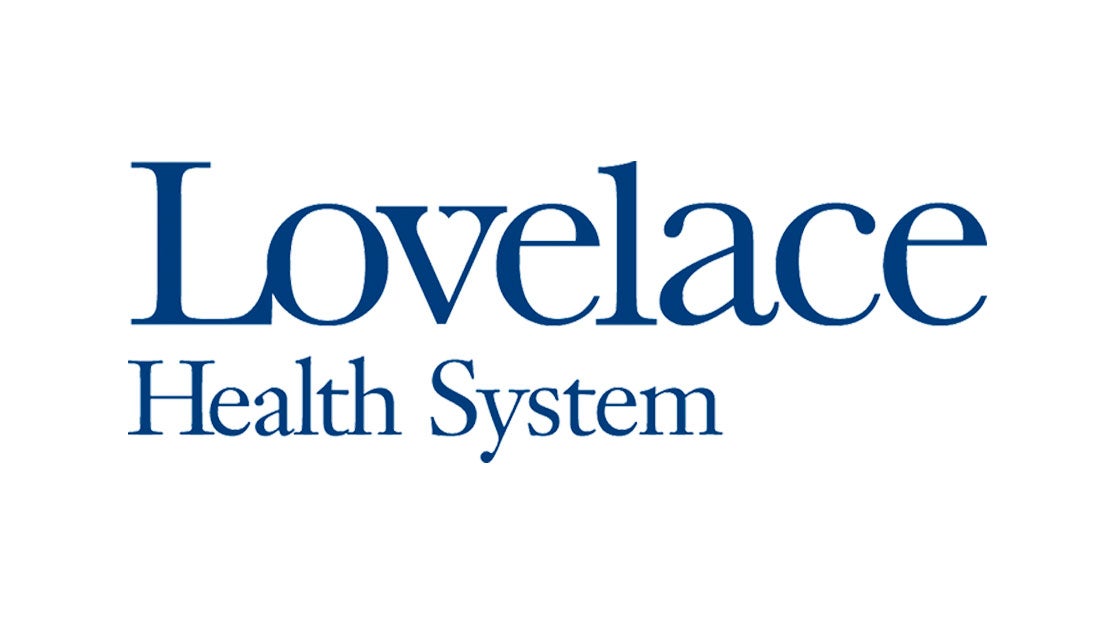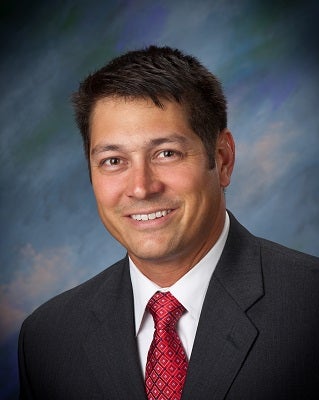 ALBUQUERQUE – December 4, 2020 – Lovelace Health System welcomes Derrick Cuenca, FACHE, as the chief executive officer (CEO) of Lovelace Medical Center and Heart Hospital of New Mexico at Lovelace Medical Center, effective December 7.
Derrick brings considerable healthcare experience to this position, most recently serving as CEO of MountainView Regional Medical Center and MountainView Medical Group in Las Cruces, NM, where he was responsible for its 168-bed acute care hospital, a free-standing emergency department, three urgent care clinics, a multi-specialty physician group (120 providers), two joint venture ambulatory surgery centers and 1,600 employees. Derrick oversaw expansion of physician services and specialties, surgical services and the addition of operating rooms to accommodate community need. Finally, he led the executive team, directors and managers to drive operational/quality improvement, receiving the 2019 Quest for Excellence Award in the large hospital category from the New Mexico Hospital Association for advancing patient safety, performance improvement, and quality.
Prior to his role at MountainView, Derrick was CEO of Lake Granbury Medical Center (LGMC) and Lakeside Physicians in Granbury, TX, where he led 700 employees at the 83-bed medical center and physician group. Under his leadership, LGMC improved its CMS ranking from 2 stars to 4 stars.
Derrick earned a bachelor of science degree in healthcare management from Southern Illinois University in Carbondale, Illinois as well as a master of science degree in health care administration from Trinity University in San Antonio, Texas. He served nine years in the United States Navy, earning three Navy and Marine Corps achievement medals.
###

Contact:
Whitney Marquez, Lovelace Health System
Phone: 505.727.5503

Lovelace Health System
As a trusted health care provider for New Mexicans for nearly 100 years, Lovelace Health System (LHS) is comprised of Lovelace Medical Group, New Mexico Heart Institute, Lovelace Women's Hospital, Lovelace Medical Center, Heart Hospital of New Mexico at Lovelace Medical Center, Lovelace Westside Hospital, Lovelace Regional Hospital and Lovelace UNM Rehabilitation Hospital. Across its six hospitals, 24 health care clinics and seven outpatient therapy clinics, LHS offers 606 beds and employs a team of more than 4,200 employees, including nearly 250 health care providers. Lovelace continues to invest in our community, providing more than $41 million in unfunded care and supporting local nonprofit and community organizations with more than $400,000 in contributions in 2019. From our first and only hospital in New Mexico dedicated to women's health to the state's only hospital devoted exclusively to cardiovascular care, Lovelace is a leader in meeting the healthcare needs of this region. To learn more about our state-of-the-art treatment options, innovative health care providers and award-winning quality initiatives, visit lovelace.com.
.

###