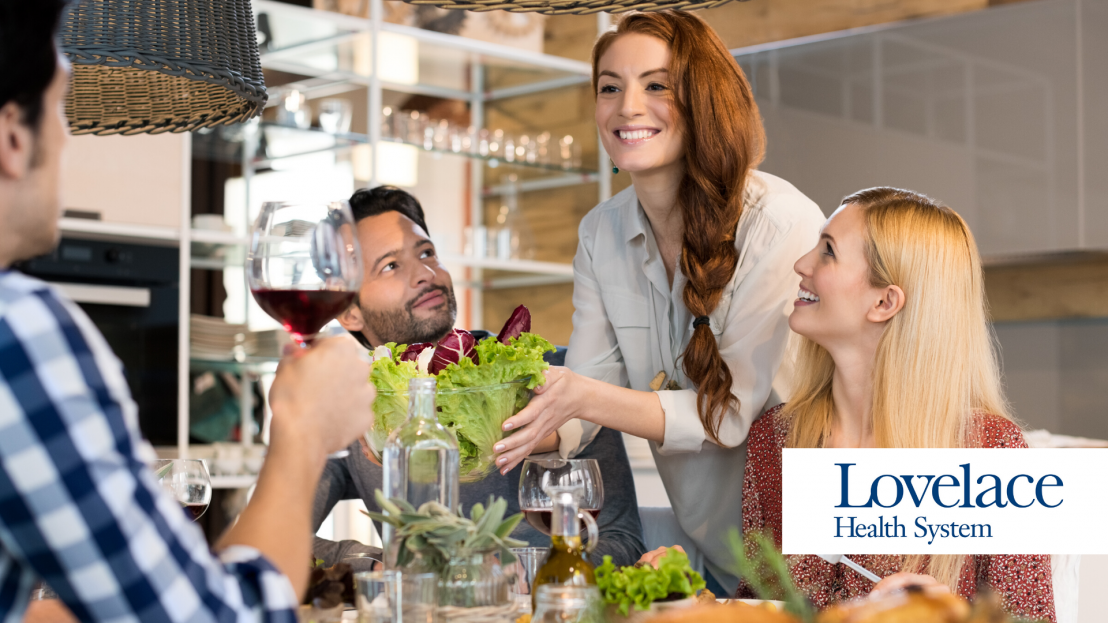 Getting together with friends and family is the best part of this season. If you have the responsibility of hosting guests, you've got a lot to plan to make sure your guests are happy and comfortable. Making sure everyone is healthy should also be at the top of your priorities.
There are many to promote healthy habits and create a safe environment for all your house guests. Follow these tips and you'll have each room guest-ready!

Better-Than-Hotel Guestroom
Hotels are fun to stay at because they focus on little details that help their guests feel comfortable. You can provide the same level of attention without the high thread count sheets or chocolates on the pillow (although that wouldn't hurt). Here are a few simple touches that will make for a cozy guest bedroom.
Sleep is important for overall health and can be hard to come by while travelling for the holidays. Create a sleep haven by suppling extra blankets of different weights, plus extra pillows (synthetic down if your guest has allergies). Hang light-blocking curtains and consider both eye masks and ear plugs if you live in an environment that is different from what your guests are used to.
Keep water and cups in their room. Leave a pitcher and forgo the plastic bottles. This way guests can stay plenty hydrated. Plus they do not have to move around in an unfamiliar house at night to try and find water.
Perfection Thy Name Is Bathroom
Make your bathroom a mecca of cleanliness and your guests will thank you (at least silently).
Stock up on fresh towels, toilet paper and soap. You might even want to supply a few extra supplies like floss and toothpaste in case some items were left behind.
Add some nightlights in and leading up to your bathroom. Guests might need to find it after dark and having a lit path will prevent any falls.
Kitchen Safety Zone
During the holidays the kitchen becomes the center of activity. It's also an area that contains a lot of household dangers – from unattended knives to improperly cooked food. Focus on making your kitchen a safety zone so you and your guests will have nothing to worry about while everyone is helping make the big meals.
Keep food safety front of mind. Keep your refrigerator extra cold, especially since you'll be storing extra food and opening the door more frequently. Check all meats with a thermometer to check that it is cooked properly. After everyone has had their fill, store food in the refrigerator no more than two hours after it has been set out.
Ask about dietary restrictions and allergies before your guests arrive. Make sure you have different serving utensils for every dish so there is no cross contamination. Stock up on healthy snacks and keep water around at all times to encourage guests to stay hydrated.
Now that every room is stocked with health and safety in mind, you are free to enjoy the company of your friends and family! Have a great holiday season and know that Lovelace is always here for you and yours.