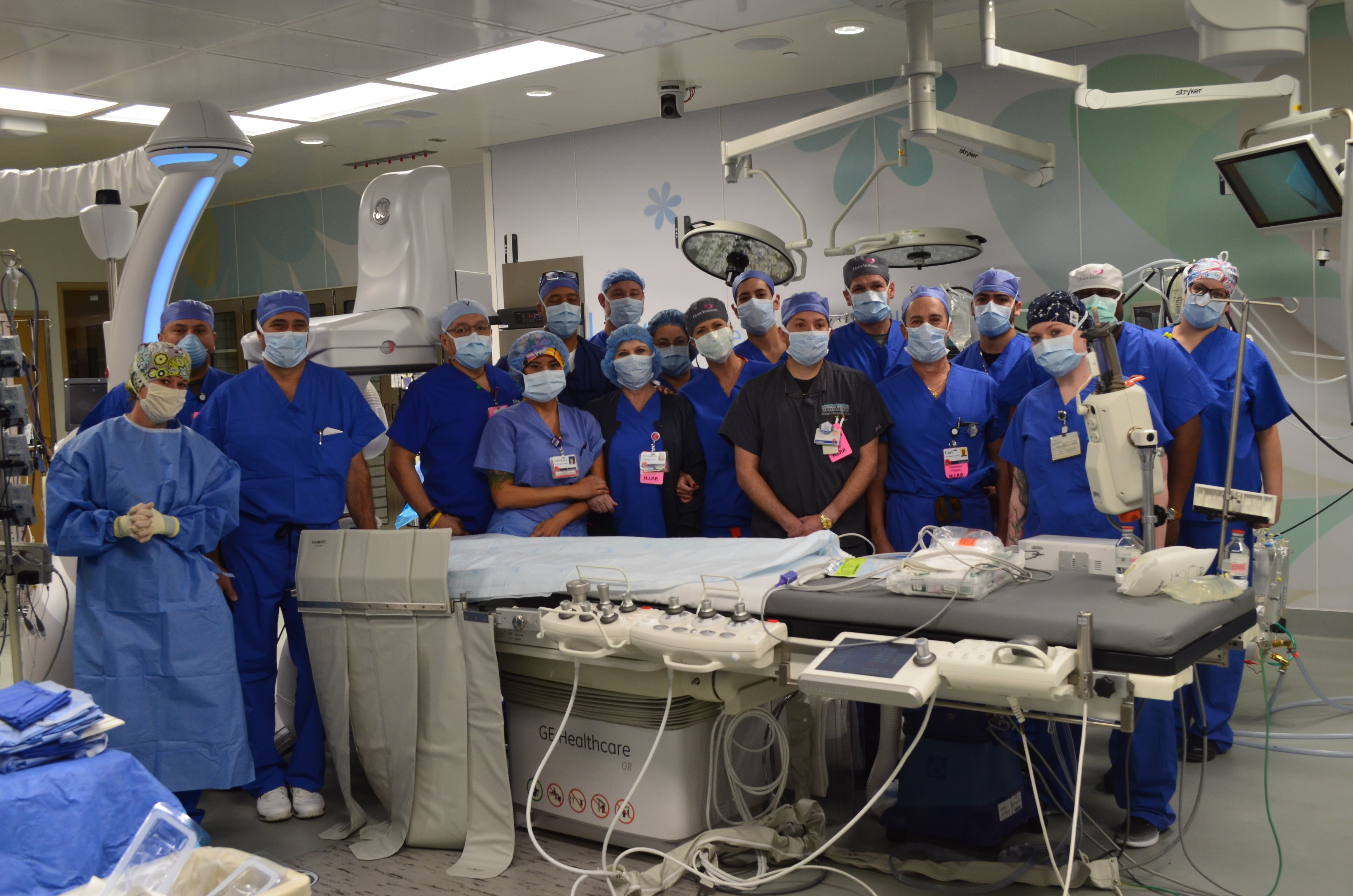 ALBUQUERQUE (March 22, 2015) – The Heart Hospital of New Mexico at Lovelace Medical Center has announced that it now offers Transcatheter Aortic Valve Replacement (TAVR) surgery for high-risk cardiac patients, thanks to the new hybrid operating room, which opened in February. The minimally invasive procedure is a last resort for patients who have conditions that prohibit them from getting open-heart surgery, such as age, sickness or prior open-heart surgery.
On Tuesday, March 15, 2016, a team led by Dr. Geoffrey Kunz, FACC and Dr. Kevin Richardson, FACS, both of New Mexico Heart Institute, successfully completed the first TAVR procedures in the new hybrid room.
The TAVR procedure involves placing a new heart valve over a malfunctioning one using a catheter inserted through the patient's groin.
In January 2015, the FDA approved a new valve made by Edwards for high-risk patients which had previously been available only in clinical trials. As the technology develops, some surgeons across the country are considering making the procedure available to less high-risk patients as well.
While the Heart Hospital of New Mexico at Lovelace Medical Center is not the first or only hospital in New Mexico to offer the procedure, the new technology available via the new hybrid operating room has allowed surgeons at the Heart Hospital a previously unattainable opportunity to perform the TAVR procedure.
"The new hybrid operating room gives us the ability to perform this procedure safely," said Elisa Gugerty, director of catheterization labs at Heart Hospital of New Mexico at Lovelace Medical Center. "The new radiologic equipment provides us unprecedented access, and the size of the room is big enough for the supplies and equipment we need to perform the procedure."
The hospital anticipates doing more surgeries in the near future.