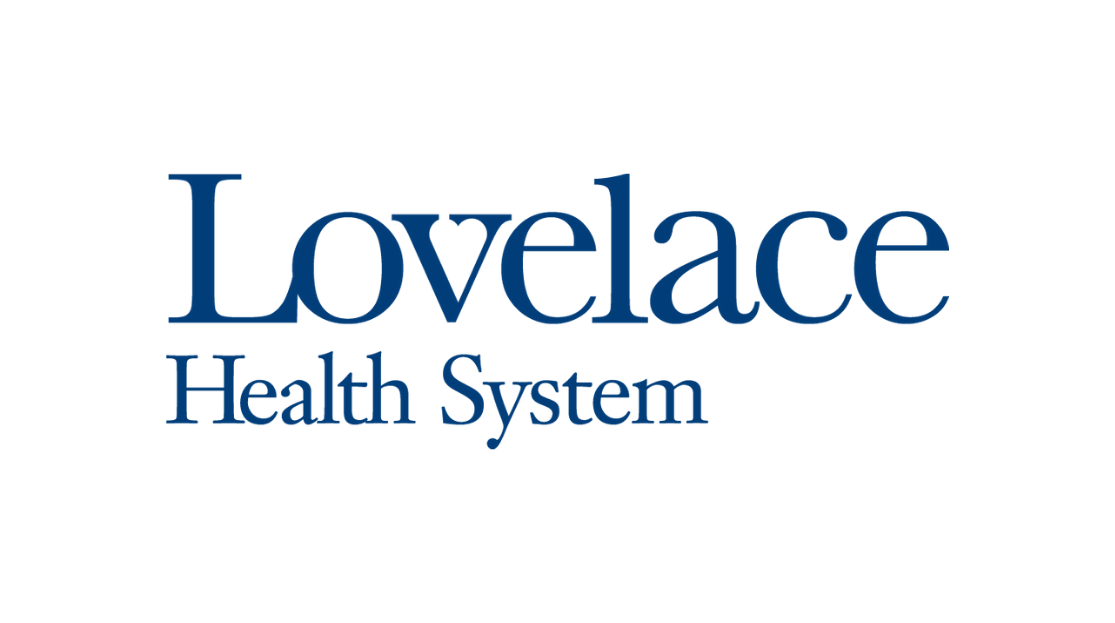 In 2010, during a routine physical, Christopher H.'s doctor suggested a colonoscopy. As a 51-year-old at the time, Christopher knew it was a good idea, especially considering his family history of colon cancer, but his fear of knowing if anything was amiss prevented him from undergoing the procedure.
Fast-forward to March 2020, at the urging of his fiancée and his general manager at work, Christopher ordered an at-home colon cancer screening test. When the results of the test came back, it showed a 92 percent chance of cancer. Christopher followed up on his test results with his primary care provider, who then insisted on a colonoscopy.
During the colonoscopy on March 10, 2020, they discovered a tumor in his colon. While trying to extract a specimen from the mass, his doctor nicked his cecum, a small pouch located in the large intestine that connects the small intestine to the colon, and caused internal bleeding.
"The bleeding is what led me to go to Lovelace Medical Center," Christopher said. "This was during the height of COVID-19, so everyone in the emergency room was hacking and coughing, it was kind of like a petri dish in there. I was frightened by the whole situation but a close friend of mine of over 40 years reassured me the staff was the best around. While I waited, I hunkered myself down between the bathrooms and the vending machines and told them to call me to come up to triage when it was my turn. Even while I was waiting, the staff made a point to come and check on me."
Once Christopher was admitted to the hospital, doctors were able to identify the cause of the bleeding, stop it and collect a sample of the mass.
"It turned out the mass was what they call Stage IIIA cancer," Christopher said. "I guess it was kind of like a high Stage II, a low Stage III – but there was no spread. I had to do four rounds of chemotherapy and then a CT scan every six months, I had one in August and another one in February."
Of course, the diagnosis was concerning to Christopher, but support from family, friends and the staff at Lovelace Medical Center helped him along his journey.
"It was especially comforting because a lot of times the circumstances are so new and scary to people in my situation and the nurses have seen it all before so they're almost desensitized to it, but that was not the case with my nurses," Christopher said. "They were all kind and compassionate and helped to ease my nervousness."
Once Christopher came to terms with his diagnosis, he faced his future head-on. He decided to confront the illness instead of avoiding it like he'd been doing. He changed his lifestyle completely at age 60 – he cut out drinking, gave up red meat, added in dietary supplements and adapted a new workout routine.
"This whole thing freaked me out," Christopher said. "So, I started boning up on everything about colon cancer – how tumors get started, how to prevent tumors, what kills tumors – and a lot of what I found was diet-related. I found alcohol, any items with high sugar or fat content and red meat to be the most problematic. Since I was diagnosed, I cut out all drinking. I don't eat any red meat anymore and I don't do any dairy whatsoever. I decided dairy, sugar and salt were all out of the question. I still eat fish, chicken and turkey, and I've adapted a regime of different vitamins and supplements as well. One of my favorite supplements is called DMG (dimethylglycine), which starves the tumor of its lactic acid. I've made a habit to walk four miles a day and bike 20 miles once a week since this all happened."
Many may applaud Christopher for making a complete lifestyle change, but he simply describes it as a "do or die" decision.
"I can't say enough about my doctors at Lovelace," Christopher said. "Dr. Obisike was phenomenal and I'm so appreciative to Dr. Hoang for saving my life."
When asked about his advice to others grappling with the decision to get a colonoscopy, Christopher had this to say:
"Someone once said 'cancer' is the most feared word in seven languages, but it's not a death sentence,'" Christopher said. "The key to surviving cancer is an early diagnosis. Getting your physicals on time and getting a colonoscopy when you're supposed to, being mindful about what you eat and put in your body, all play a role. People have got to get their screenings, especially people of color, as young as 40 now, not even 45 anymore. We saw what happened to Chadwick Boseman, and he wasn't even 40 when he was diagnosed. It's just not going to go away by turning a blind eye."
Now officially one year removed from his diagnosis, Christopher is officially cancer-free. His most recent colonoscopy in March 2021 came back clean, and he's grateful to have beaten this cancer that he's seen take friends and family members alike. Colon cancer is something Christopher will always continue to monitor and he's committed to a prophylactic approach going forward.
"For me, it was fear," Christopher said. "I just didn't want to know. My mindset was if I don't know, it wasn't going to affect me but the longer I chose not to find out, the longer the cancer had to worsen. To be forewarned is to be forearmed, and that's what people need to realize. I can't stress this enough, screenings are important, get your screenings done."
For more information about colon cancer screenings, please call 505.727.2727 to learn how you can schedule an appointment.