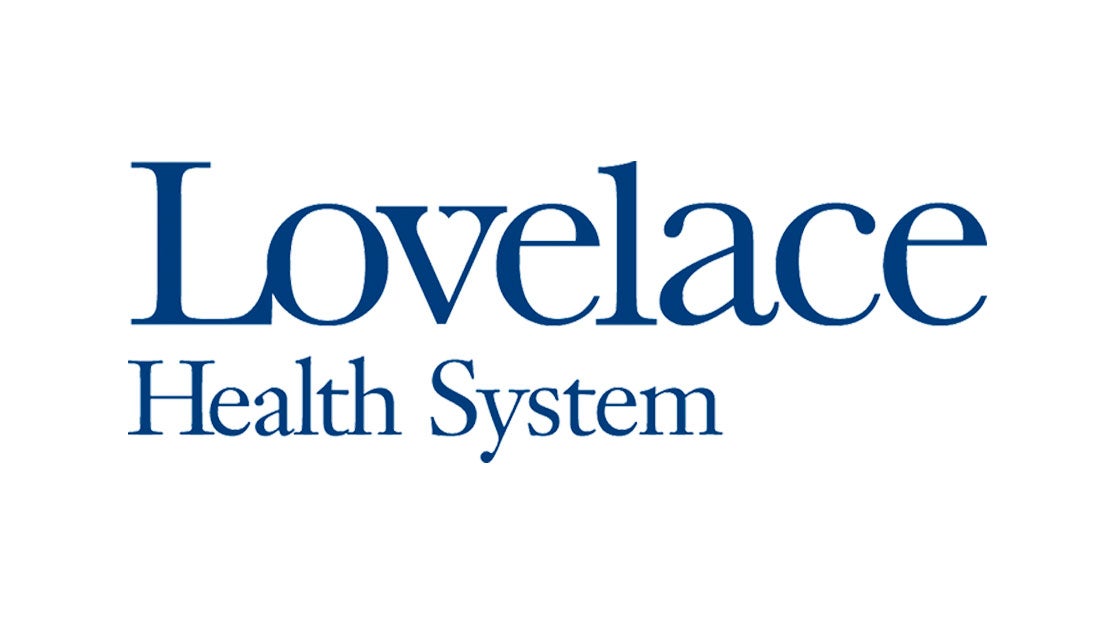 By Alison Penn - September 24, 2018

Emily Pennington shares her story of bringing her son Kolton David Pennington into the world — he was stillborn on Oct. 26, 2016 — as she presents a Caring Cradle at Lovelace Regional Hospital on Wednesday afternoon. (Alison Penn Photo)
Mother finds purpose in helping others with stillborn deliveries
A local mother presented a Caring Cradle in memory of her son to help families that may face stillbirth.
Emily Pennington shared her story on Wednesday of bringing Kolton David Pennington, her son, into the world on Oct. 26, 2016 at Lovelace Regional Hospital. She said her life forever changed when she found out he passed away.
"With this Caring Cradle, the labor and delivery staff, as well as the family, will be able to preserve the infant's body a little while longer, so the families can have a little more time and make a little more memories with their babies," Pennington said.
According to the Centers for Disease Control and Prevention (CDC), around 24,000 babies are stillborn each year in the United States, with 1 percent of pregnancies being affected by stillbirth.
Surrounded by hospital staff, friends and family, at the hospital on Wednesday afternoon, Pennington explained that after her loss, she found out about the Caring Cradle, a crib designed to extend family time with stillborn infants. She said the cradle preserves the infant's body with cooling technology. Ten months after delivering Kolton, Pennington said she pumped and donated her breast milk to three breast milk banks and raised funds. One of the banks compensated for each donation and one of the banks matched what she had earned.
Pennington said the total cost of each Caring Cradle is $5,500, including freight. At this time, Pennington said she is working on getting a nonprofit status and will be fundraising to bring Caring Cradles to the hospitals in Carlsbad, Hobbs and Lovington, including Eastern New Mexico Medical Center in Roswell. She said anyone interested in helping with her projects can contact her on Facebook and that she is based in Carlsbad.
At this time, Pennington said this Caring Cradle is the only one in southeastern New Mexico and she believes there is only one in the northern part of the state.
In addition to the Caring Cradle, Emily Pennington creates "love baskets" with a letter, a book, and other items to give to mothers struggling with infant loss. She said her goal is to have love baskets, a cradle and a Cuddle Cot — the UK version of the Caring Cradle — at each hospital as a backup, and to learn which one the hospital staff likes more.
Pennington said she had less than a complete day with her baby boy and noticed his body was fragile after she was recovering from surgery. She said all she wanted to do was hold him as long as she could. From her experience, she said she hopes the cradle will allow more time for mothers and families to have closure during such a vulnerable time.
"He was wanted and loved," Pennington said of Kolton. "He was taken too soon. The reasoning for his death was unknown. His autopsy was inconclusive. It was like I had no closure, there was no purpose in it and so I had to find my own purpose … I feel like I did. The purpose was that God could work through me to help other moms.
"A mother's worst fear is having to leave the hospital empty-handed and that's exactly what I had to do."
Pennington said she knows nothing takes the pain away for mothers facing infant loss, but said her main goal is to show grieving mothers that someone cares for them through her work with the cradles and love baskets. She said three or four baskets have been used in Carlsbad since early summer of last year. Heather Harper, CEO of Lovelace Regional Hospital, said the Caring Cradle has already been used and she appreciates Emily Pennington for "making a difference."
The hospital had a reception with food and decorated a table with the love baskets, a shadow box filled with mementos from Kolton and blue and white hydrangeas. Pennington showed those in attendance a stuffed animal cow that has a recording of her son's heartbeat and a teddy bear that weighs as much as Kolton did.
Karen Davis, mother of Pennington and grandmother to Kolton, said with tears in her eyes that she was so proud of her daughter overcoming such a tragic experience. She said she stood in "awe and amazement" of her daughter's strength to use her loss to help other mothers and families. As a grandmother, she said she encourages other families who face stillbirth to "pray and stand by their families."
"She got a Caring Cradle so other families are going to have some time with their children who pass away and have comfort during this difficult time," Harper said. "We appreciate her raising the money and we want to honor Kolton David today. This is why we are here. We're honoring him and we're thanking Emily and her family for this beautiful and thoughtful gift she's donated."