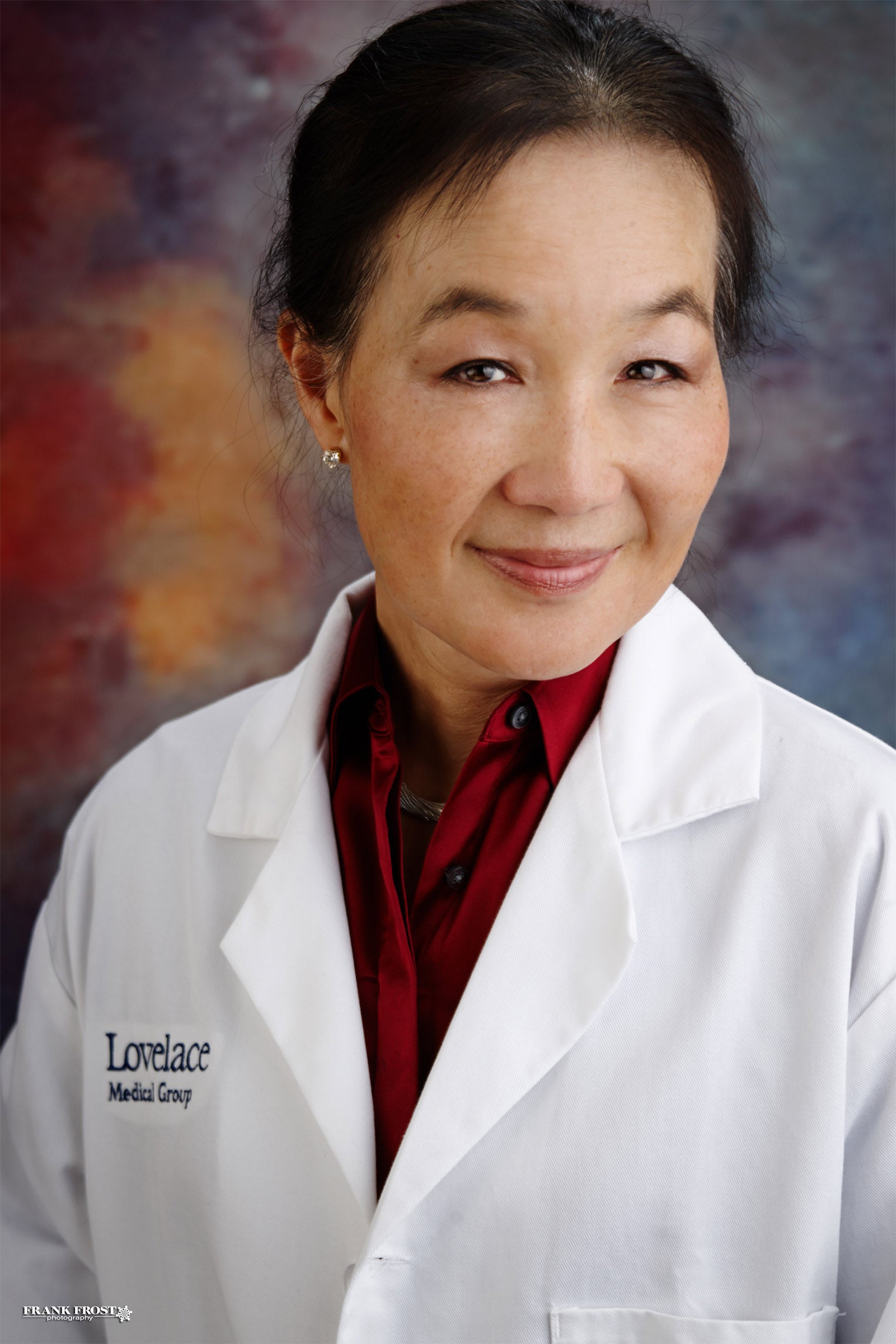 Office Location
Lovelace Cancer Center, Radiation Oncology
4650 Jefferson Ln NE
Albuquerque, NM 87109

Get Directions
Office Location
Lovelace Medical Center
601 Dr Martin Luther King Jr Ave NE
Albuquerque, NM 87102

Get Directions
About Heyoung McBride, M.D.
Medical Director of Radiation Oncology at Lovelace Health System
Heyoung McBride, M.D. is a board-certified radiation oncologist with special interests in gynecologic malignancies, breast cancer, brain tumors, prostate cancer, lung, gastrointestinal tumors and pediatric malignancies. In addition to brachytherapy, Dr McBride has expertise in various forms of stereotactic radiosurgery such as Gammaknife SRS and SBRT.
Dr. McBride earned her master's degree in radiation biophysics and medical degree from the University of Kansas. Dr. McBride completed radiation oncology residency and ASTRO research fellowship at the University of Arizona. Dr. McBride is a member of the American Society for Radiation Oncology (ASTRO) where she serves on the clinical practice guidelines committee, American Brachytherapy Society, American Society of Clinical Oncology and Society of Gynecologic Oncology and is a published author and frequently invited speaker. As a member of multiple national clinical trial groups, Dr. McBride has been active in clinical research. She moved to Albuquerque from Phoenix where she has been a clinical associate professor at the University of Arizona College of Medicine – Phoenix and Barrow Neurological Institute. Dr. McBride serves on the board of the International Gammaknife Research Consortium.