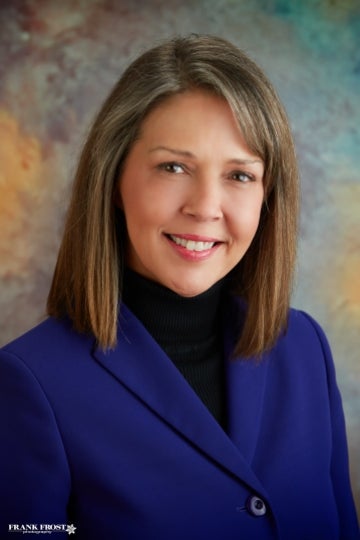 Chief Administrative Officer, CVSL, Lovelace Health System
Bio
Trena brings over 25 years of experience in healthcare operations to Lovelace, including cardiovascular care, primary and preventive health care services, as well as commercial on-site health unit operations in both the manufacturing and corporate settings. Trena comes to us from New Mexico Heart Institute (NMHI), where she served for over three years as chief operating officer. NMHI was purchased by Lovelace in November 2018 and since then, she has been the chief administrative officer for the Cardiovascular Service Line (CVSL) for Lovelace Health System. Trena is responsible for the strategic planning process and driving strategic initiatives for CVSL programs, as well as selecting and retaining CVSL leadership personnel and providing oversight and direction to department leaders.
Before serving as COO of NMHI, Trena worked for CHS Health Services in Brentwood, TN as vice president of operations. She has broad clinical experience in inpatient and emergency room nursing and as a manger of occupational health and risk.
Trena completed her Bachelor of Science in Nursing at the University of Texas Health Science Center at San Antonio in San Antonio, TX. She is currently pursuing her Master of Business Administration (MBA) at Walden University.