Intraoperative Radiation Therapy
overview
In recent years, a new approach has been gaining ground in the treatment of breast cancer. Radical surgical methods are being replaced by less-invasive, breast conserving therapy. Such a trend is now also appearing in radiotherapy. For certain patients, radiation oncologists are moving away from the current, largely standardized treatment plan to risk-adapted, tailored radiotherapy using intraoperative radiation therapy (IORT).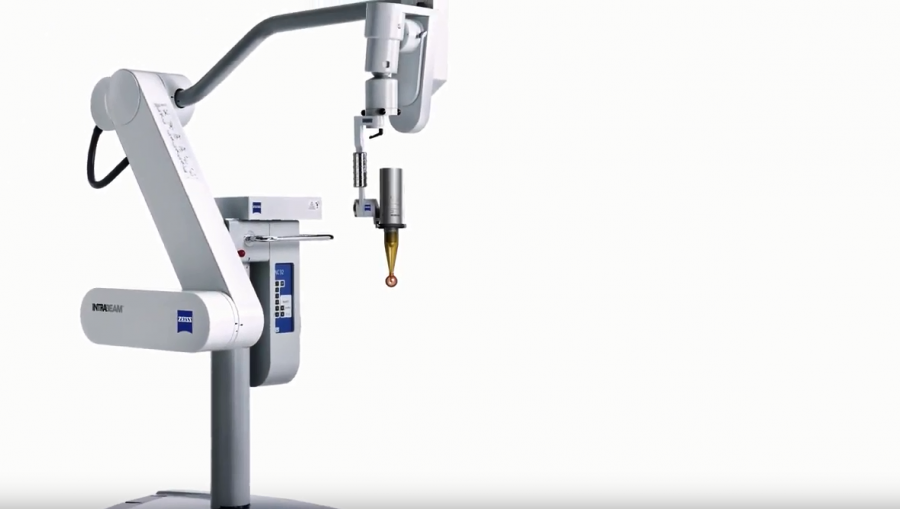 technology
During the operation and immediately after the tumor is excised, an approximate 30 minute irradiation procedure is performed. The miniaturized linear accelerator has been uniquely designed to generate the spherical dose distribution emitted from the center of the probe tip. This means that the therapeutic dose can be targeted at the area of interest only, therefore sparing healthy tissue.
quality assurance and dosimetry
Prior to every treatment, a two-step quality control check ensures that all parameters such as isotropy, internal radiation monitor and dose output do not exceed the tolerances defined during calibration. A completely shielded, manually adjustable ZEISS INTRABEAM Water Phantom can be used to verify the depth dose curve and isotropy.
For more information about the Breast Care Center please call 505.727.6900.