Hybrid Operating Room
surgeons backed by technology
Our interventional and surgical services are backed by state-of-the-art technology and surgical suites, and a team of outstanding physicians and surgeons. Our catheterization and electrophysiology labs and dedicated cardiovascular operating room asist our physicians in optimizing patient outcomes. The Hybrid Operating Room at Heart Hospital of New Mexico is equipped with advanced imaging services that allows our heart team to integrate minimally-invasive procedures with surgical capabilities.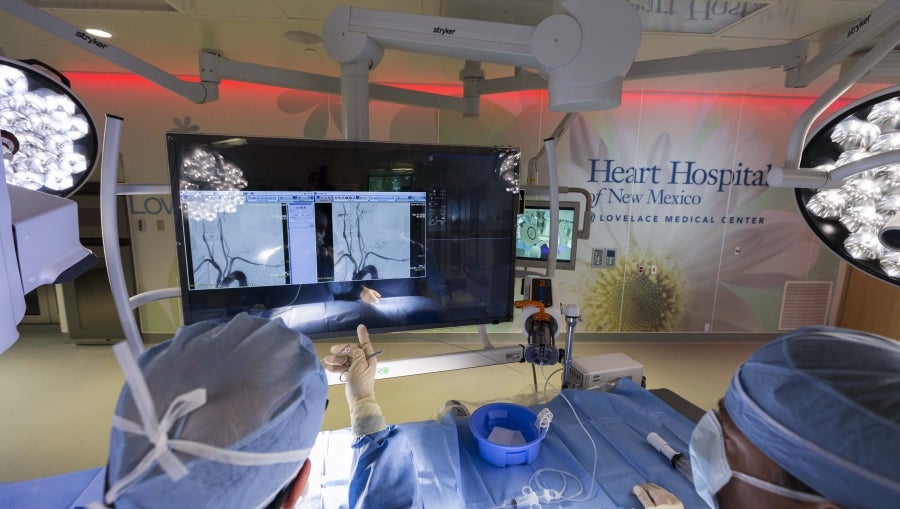 international reach
As the largest and most advanced endovascular operating room in the Southwest, the Hybrid OR strives to be an educational pillar. The goal for the space is to privide multiple education opportunities both to staff, local students and international physicians. Cases can be viewed in the OR with state of the art sound and image systems, from the observation deck or broadcast via livestream with advanced production and filming capabilities. Heart Hospital of New Mexico has worked to train and education physicians from Canada, Central and South America, China and Mexico.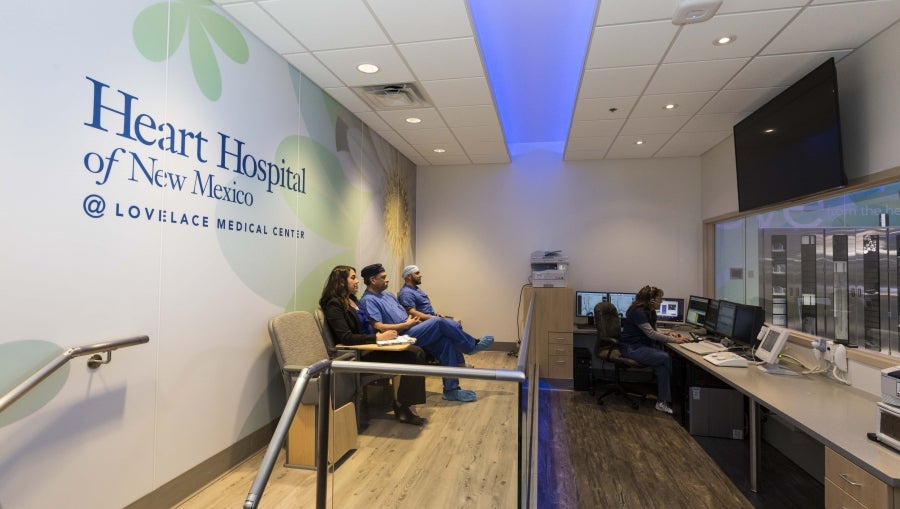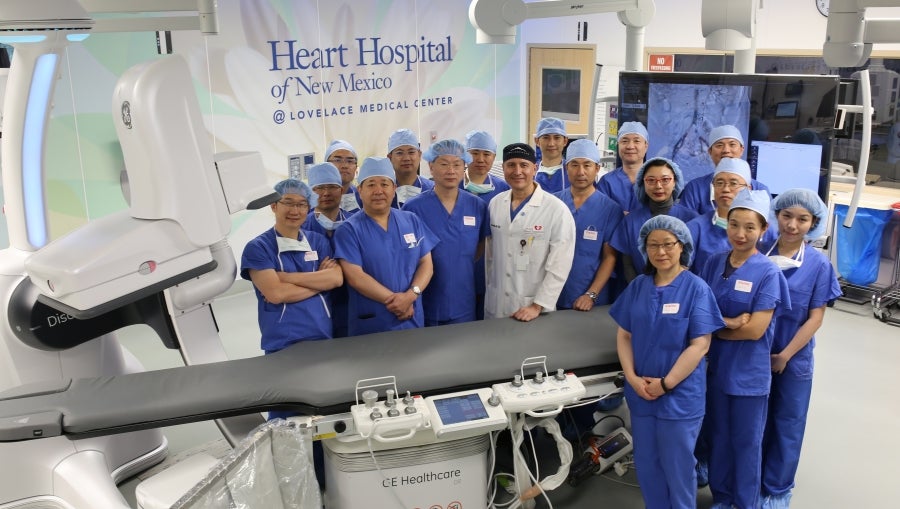 hybrid procedures may include
Abdominal Aortic Aneurysm repair (AAA)
Cardiac lead extraction
Limb salvage
Transcatheter Aortic Valve Replacement (TAVR)
Transcarotid Artery Revascularization (TCAR)
For more information about the Heart Hospital of New Mexico click here.